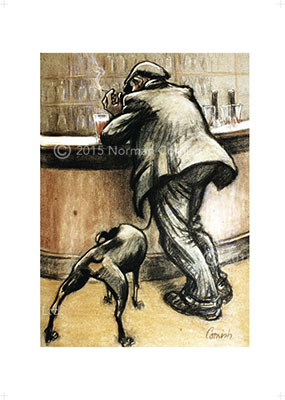 Man At Bar With Dog Mounted
Man at bar with dog. Another often repeated theme to which Norman gave considerable attention. Read about the details of the curvilinear shapes and how the beer pumps are used to balance the composition in the Key Stage 4 Educational Materials.
Printed Dimensions: 22cm x 16cm.
Page Dimensions: 29.7cm x 21cm.
Delivery Estimate: