Norman Cornish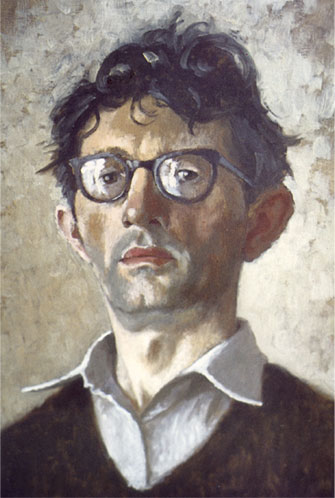 Norman Cornish, Self-Portrait, Oil on board, 61 x 51cm
Permanent Collection
© Northumbria University
The official website of the artist Norman Cornish
Here you can learn more about Norman Cornish, access educational resources and discover details of current, forthcoming & past exhibitions. Take a look inside Norman's studios, visit the gallery to look at some examples from his sketch books and view some of his most popular works. The latest news page will help to keep you up to date with new exhibitions and developments with the proposed Norman Cornish Trail.
The Norman Cornish Centenary
Throughout the centenary year, an interesting range of themed exhibitions is planned in order to commemorate Norman's life and to celebrate his work.
Find Out More
The Norman Cornish Trail
To support the Norman Cornish Trail, which launched today, we've worked with Spennymoor Town Council to create an online app to guide you along the route.
Visit The Trail App
---
Official Prints and Reproductions
We're also the official retailer for prints of Norman Cornish artwork, reproductions of his paintings and posters from past exhibitions. All of the prints, reproductions and posters we sell can be delivered unmounted, mounted or framed. We offer frames in matt black or gold.
Original Norman Cornish Artworks for Sale
If you wish to purchase original work by Norman Cornish visit our Price List to find out more. If you're contemplating buying an original from elsewhere we strongly suggest visiting our Buyers Guide, this will help you determine the authenticity of the artwork. To verify provenance, authenticity or seek other advice then please use our enquiries page.