Latest News
Behind The Scenes – Revealed: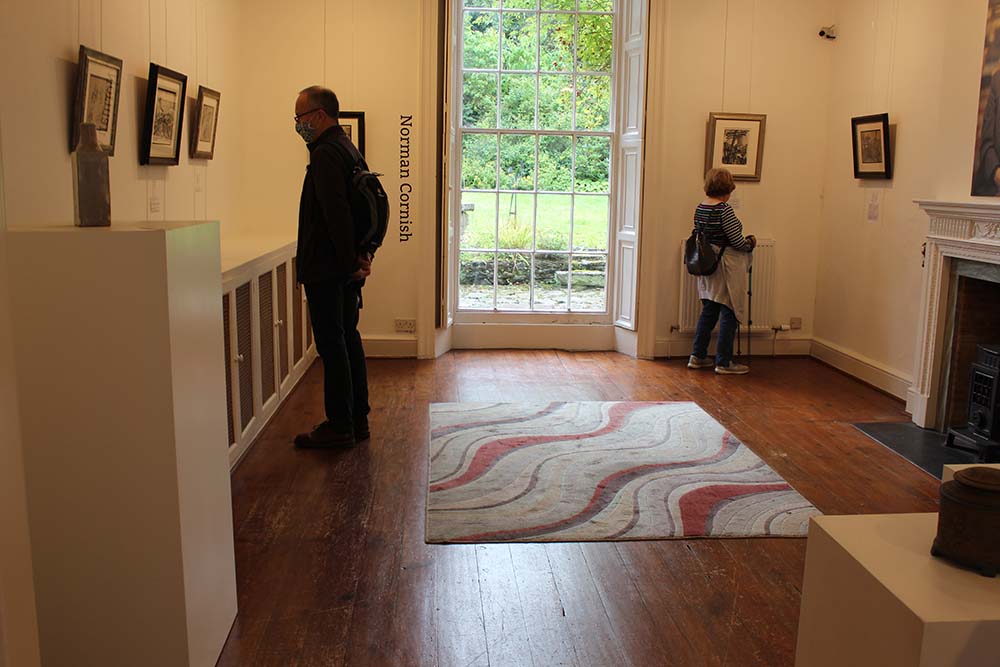 Norman Cornish 'Behind The Scenes – Revealed' opened on Saturday morning at Castlegate House Gallery in Cockermouth for a period of three weeks. This special collection of pictures all feature in the book of the same name published in 2017, and they help to show the creative process used by Norman Cornish including preliminary drawings and completed works.
For those who are unable to travel to Cockermouth in Cumbria, the owners of the gallery, Steve and Christine Swallow, have facilitated a 3D 360 degree tour of the exhibition which you can access by clicking the link below.
https://www.castlegatehouse.co.uk/exhibitions/norman-cornish-behind-the-scenes-revealed/
Whilst this isn't a substitute for an actual personal visit, it does enable a walk around the exhibition, zooming into the works and seeing them hung in a gallery context.
The exhibition runs until Friday 8th October and is open each week until then from Wednesday to Saturday inclusive.
Further details may be found at www.castlegatehouse gallery 01900 822149
A warm welcome awaits from Steve and Christine Swallow.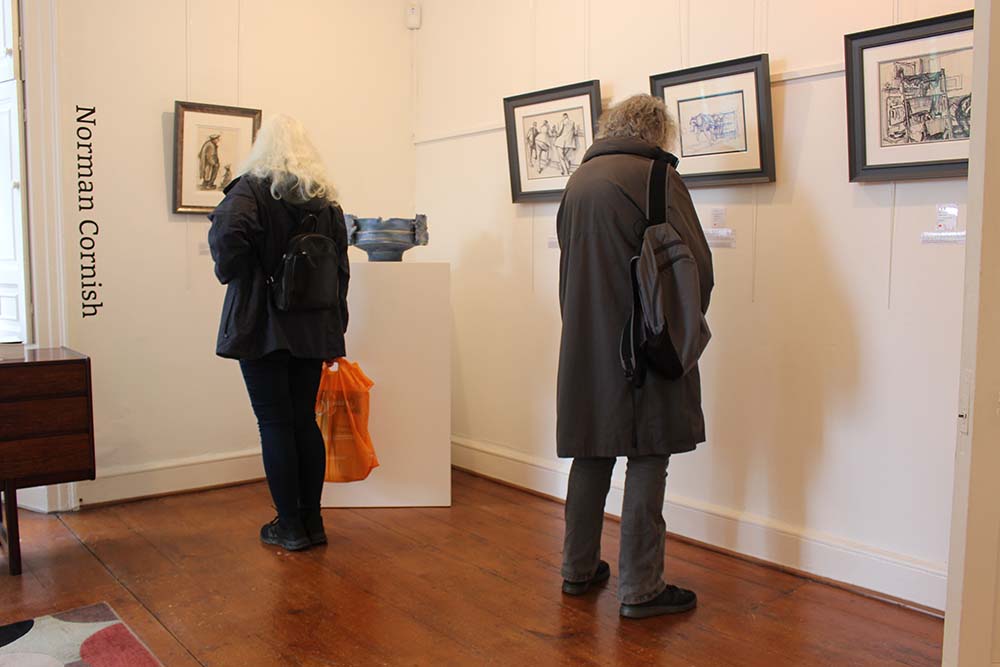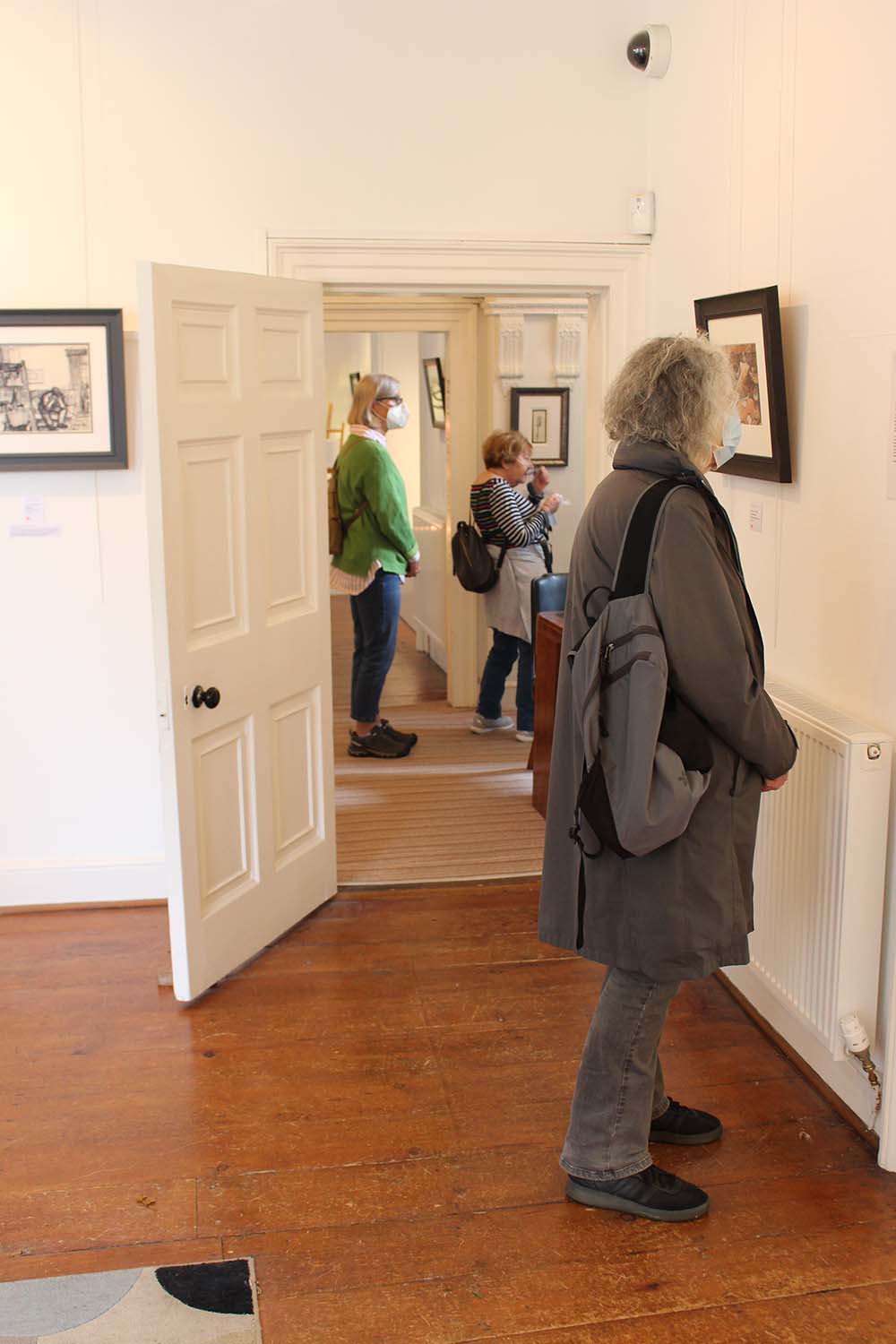 Behind The Scenes: The Norman Cornish Centenary lecture 1919-2019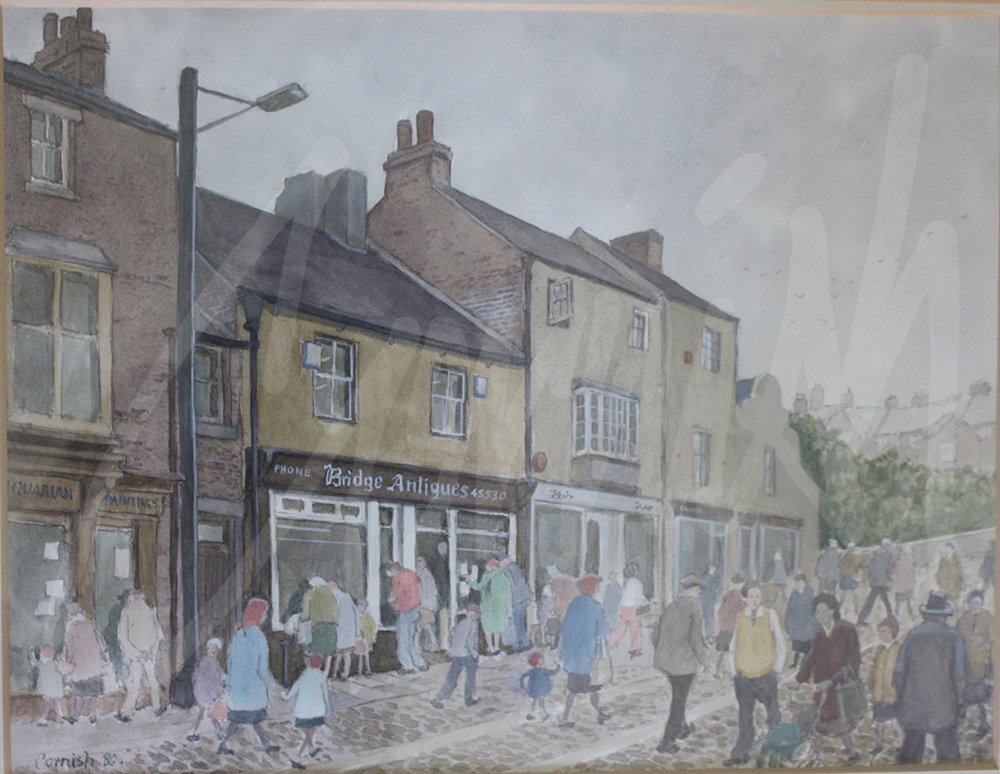 Scarth Hall, Staindrop, County Durham October 19th 7-30pm
An illustrated talk by Norman Cornish's son – in law Mike Thornton
Tickets £ 5 available via: www.scarthall.co.uk or ticketsource.co.uk
Norman Cornish MBE was perhaps the most significant artist to emerge from the North East of England in the 20th Century, and he recorded one of the most important passages in English history. Revealing predominantly unseen works, the talk covers many of the key moments in Cornish's career including commissions such as The Durham Miners' Gala Mural in 1962, Cornish in Paris in 1967 and two commissions for The Port of Tyne Authority in 1982. The talk also includes images of life in his family home from the 50 s and 60s in Spennymoor, which is being recreated at Beamish Museum to open in 2022.
A story of great determination and resilience to overcome adversity and prejudice on his journey to become a professional artist.
Please arrive early. Doors and bar open from 7pm.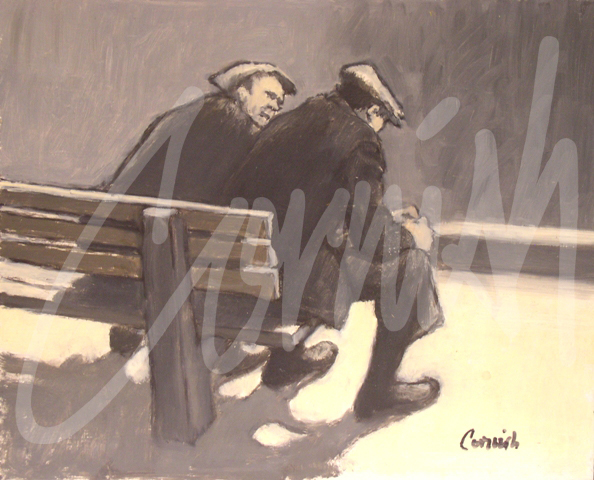 Heroines of the Coalfield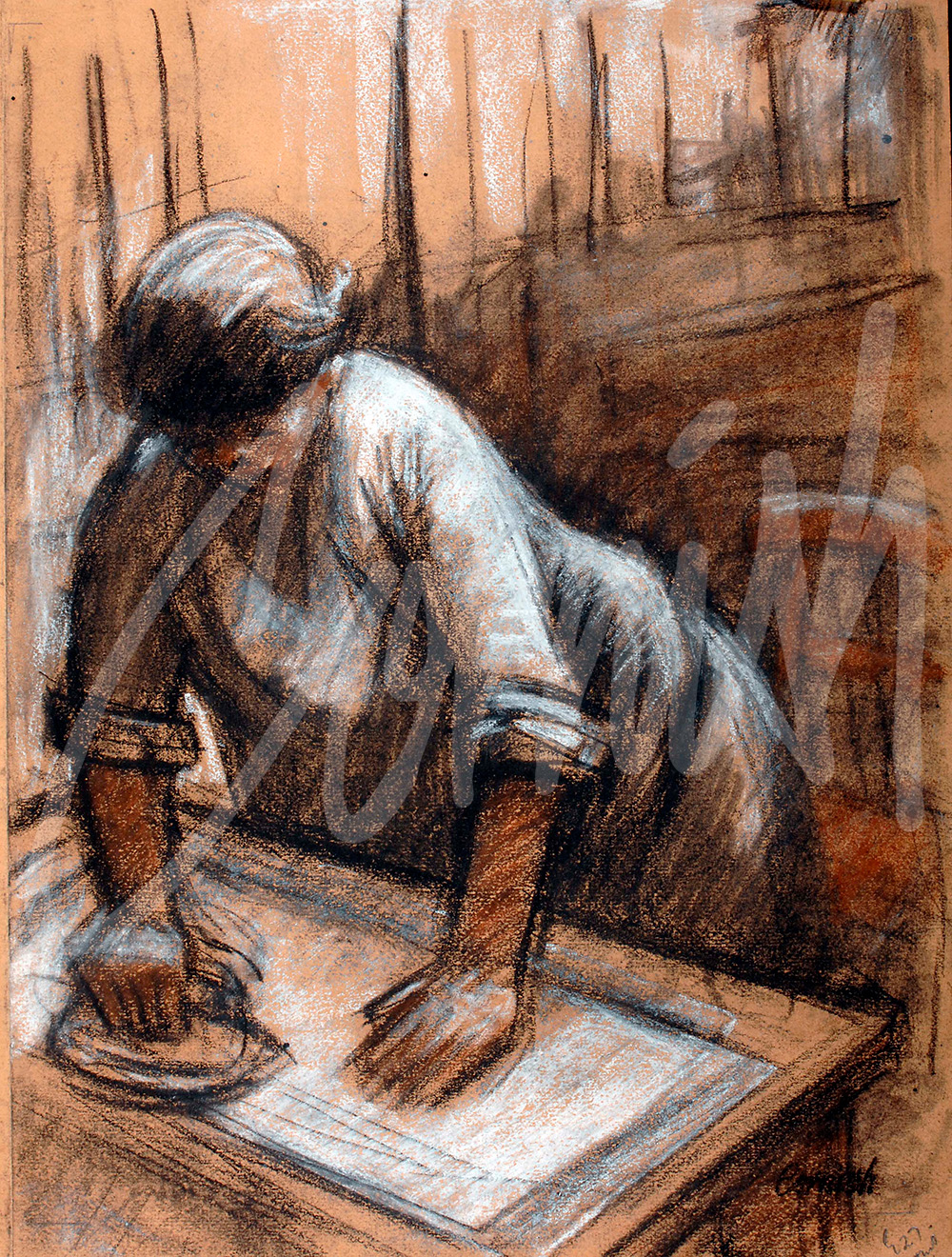 One of the essays in 'Behind The Scenes the Norman Cornish Sketchbooks' was written by Pam Royle who until recently (retired) was Main Presenter ITV News, Tyne Tees and Border. Pam first met Cornish in 2009 for an arranged interview which was broadcast to celebrate 'Norman Cornish at Ninety' at the University of Northumbria Gallery, now known as Gallery North. This was one of dozens of broadcasts Cornish participated in the first being at Alexandra Palace Studio, North London, in 1947.
During the interview with Pam Royle they discussed the role of women in the coalfield and how tough it was for a woman to look after both family and home in a pit village. In his own words, " Everything was done by hand, the washing, the cleaning, the cooking and looking after the family. There was no rest!"
Cornish often drew his mother working, and it was no surprise that the working day of women was actually much longer than the miners who typically worked an eight –hour shift. Coal miners' wives also had to cope with the demands of two World Wars and the challenges of inadequate water supplies, sewerage systems and earth closets in outside toilets. Public health services were not fully developed and on one occasion in Bishops Close Street a surgeon was summoned from Newcastle to perform a leg amputation on a kitchen table.
On a daily basis women would never know whether their husbands would return from work, such was the frequency of fatal accidents underground caused by gas explosions and collapsed tunnels. In his own words;
" I many times drew and painted pictures of my wife Sarah, when she was busy with household chores, especially when she was knitting. I felt her prayer-like attitude gave the pose of sanctity and her knitting was her way of praying really, doing her best to keep our home and children together. This portrait represents a pose which was typical of thousands of women who were heroines of the coalfield."
On the 4th of November 2013, Pam Royle recorded the final television interview, which consisted of Cornish talking about some of his favourite paintings, despite his declining health and well-being. Norman Cornish died on August 1st 2014.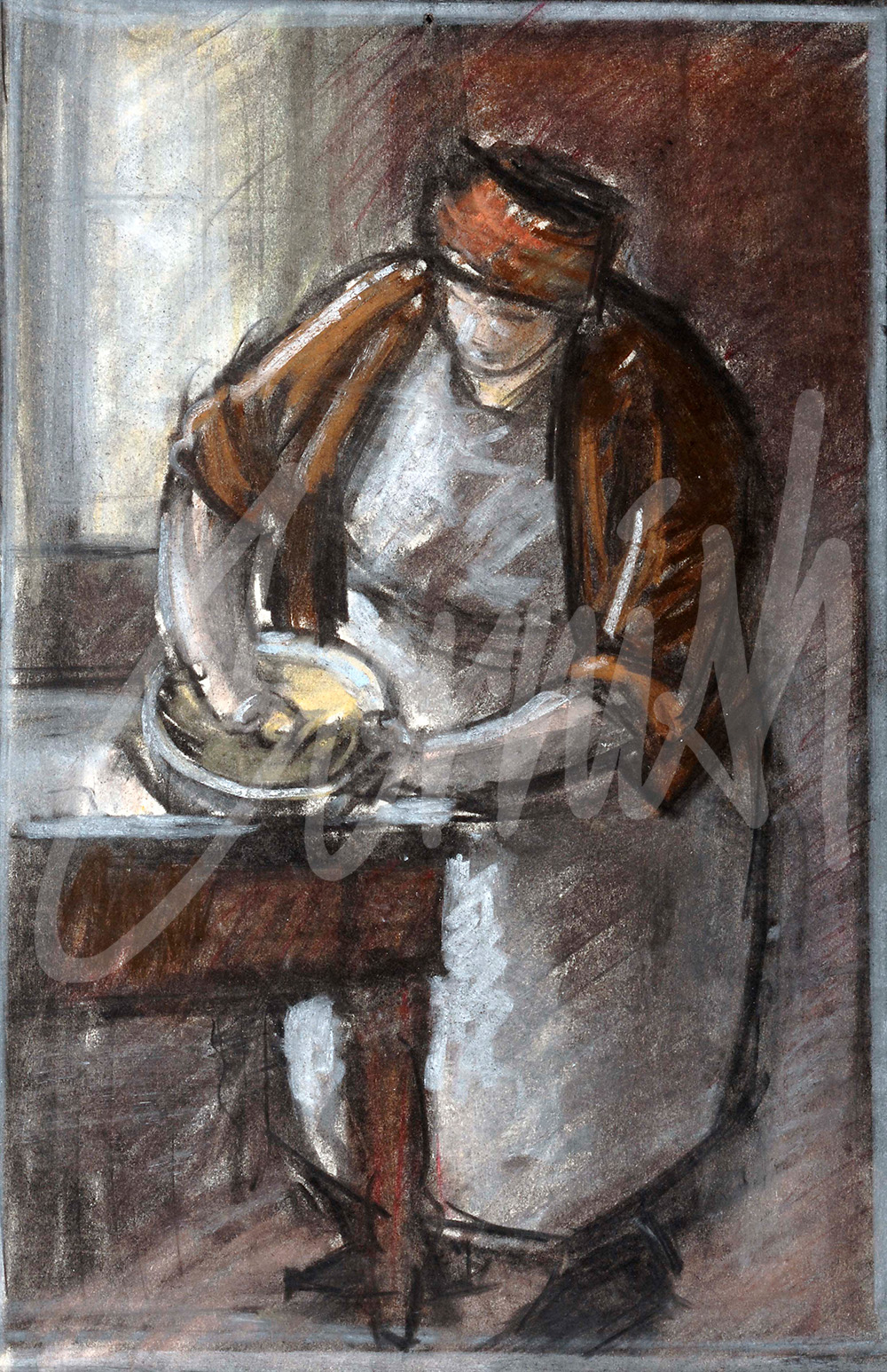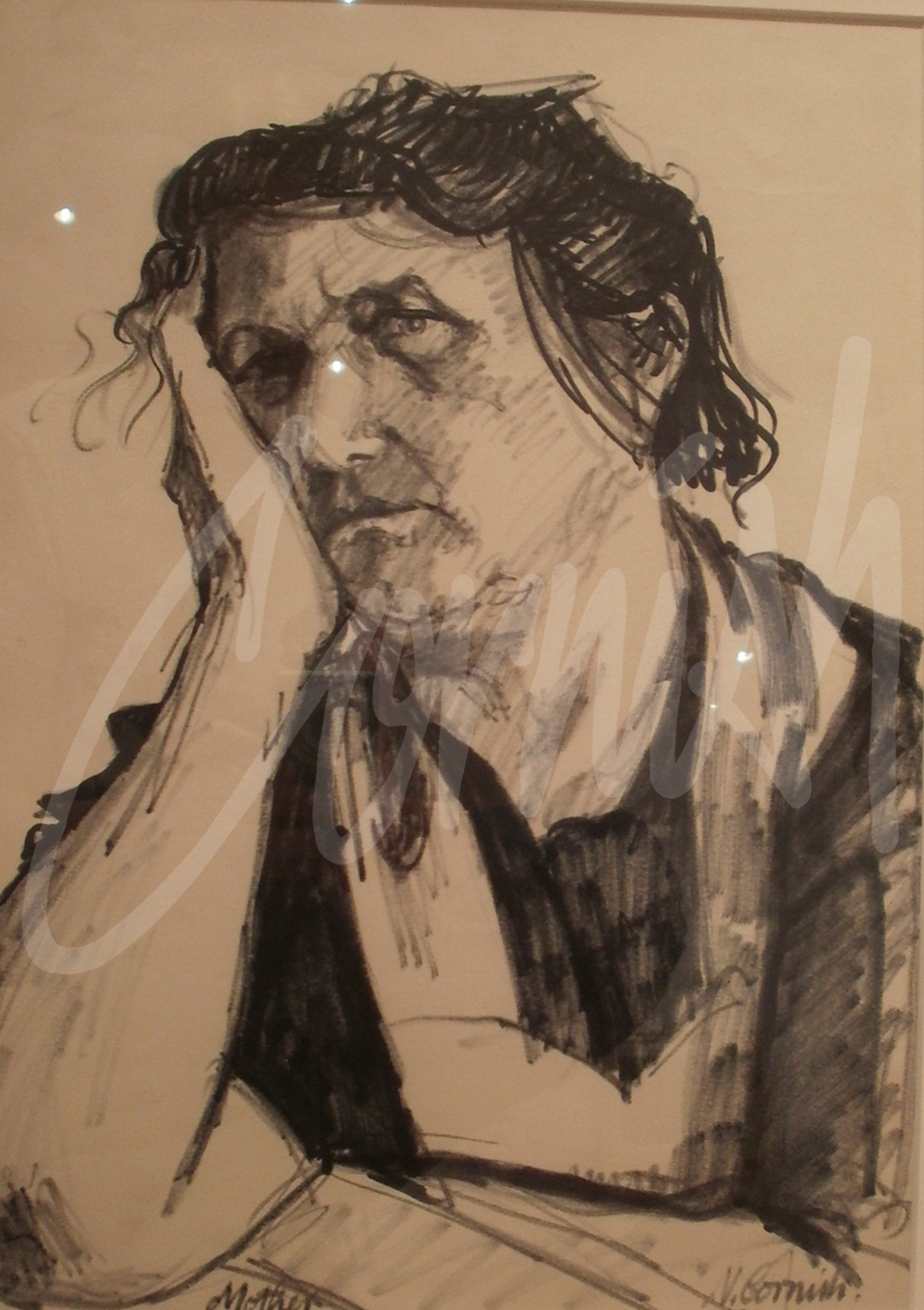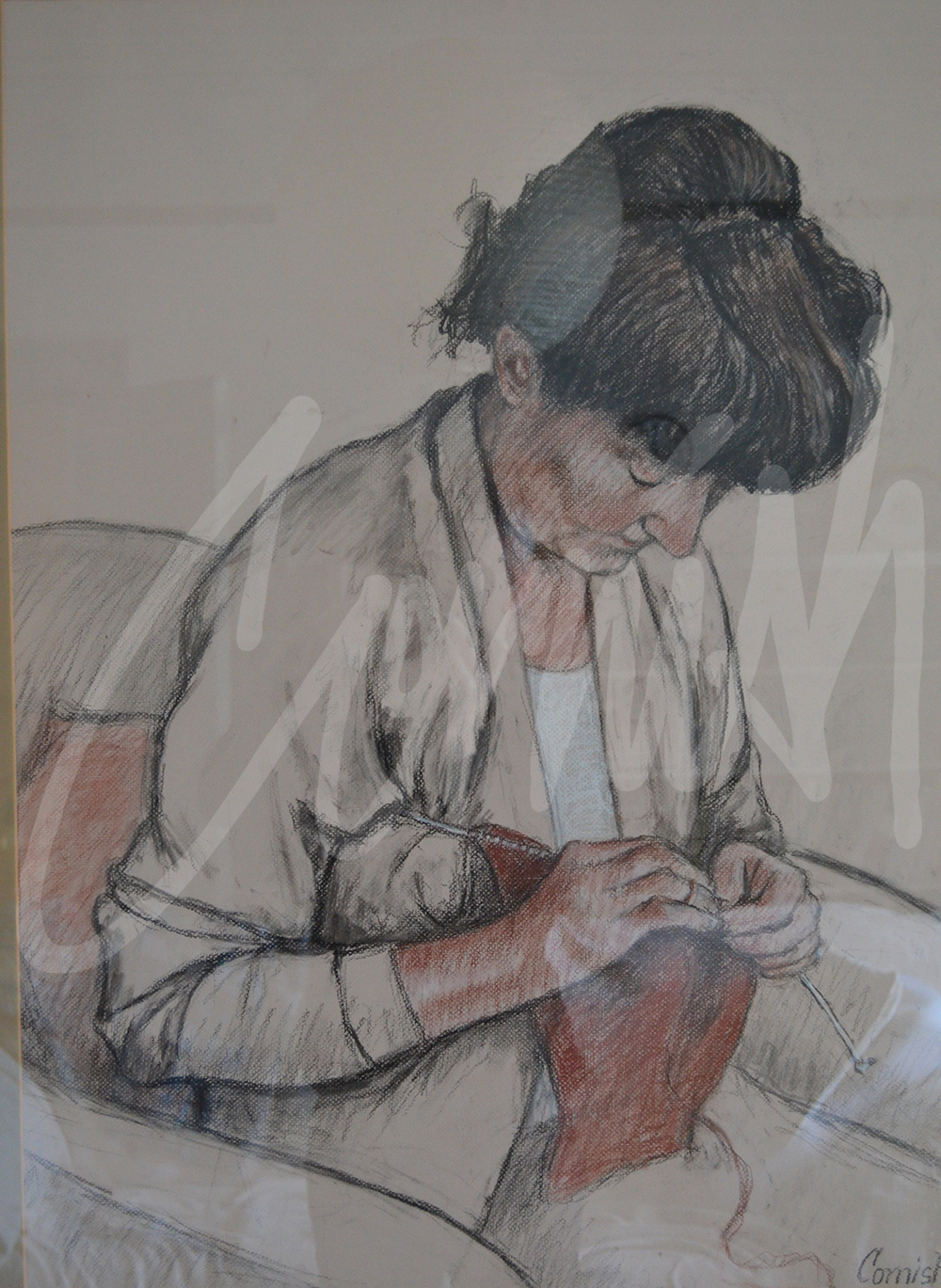 Culture and Community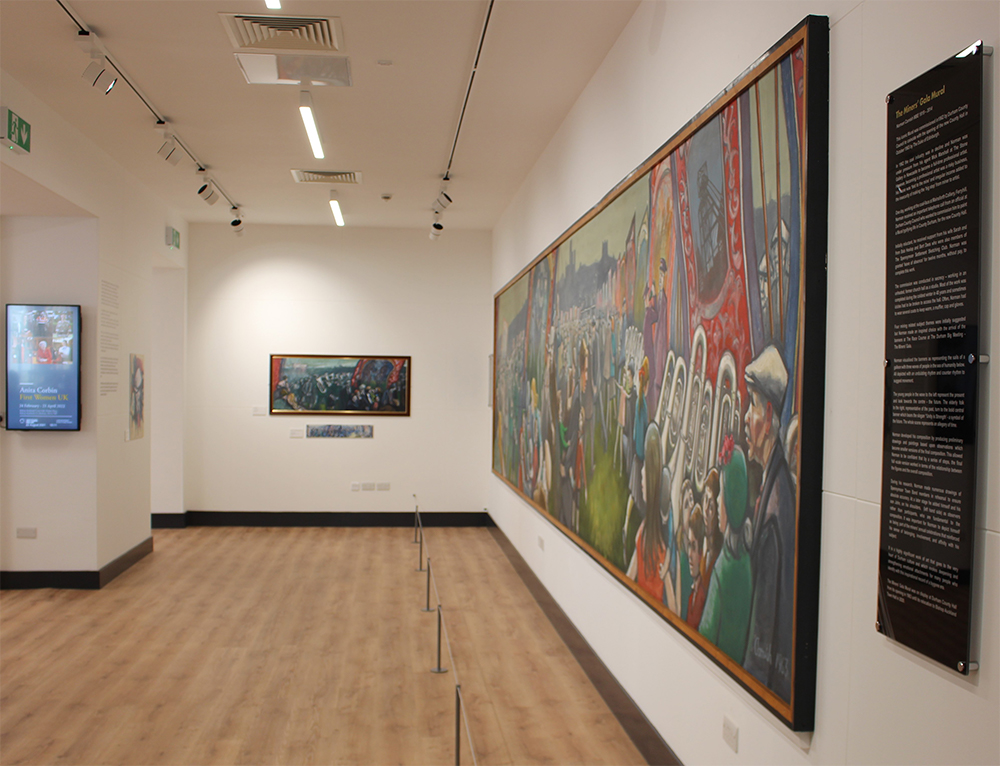 Spennymoor and Bishop Auckland are only four miles apart but together they hold an outstanding collection of paintings and drawings of the hard lived- lives of mining communities in the region. It is an historical social record and regional archive which may be enjoyed via a range of different experiences, that can provide a memorable 'day out.'
Bishop Auckland is the location of the Mining Art Gallery and next door is the Town Hall which has become the new location of the Miners' Gala Mural. The Mural, painted by Norman Cornish, was commissioned in 1962 to hang in the new Durham County Hall and you can read the full story by following the link below:
This masterpiece, which goes to the very heart of culture and community in the North East was re-located in March 2020 but only in recent months has it become available for public viewing as the country has emerged from the lockdown measures.
Spennymoor, is the location of the Norman Cornish 'Coming Home' exhibition which includes his original studio on long term loan from Beamish Museum. The John Kitson Archway at Spennymoor Town Hall is the starting point (complimentary Trail brochure) for the Norman Cornish Trail where you can follow in his footsteps and visit many of the iconic locations synonymous with his career as an artist. Parking is free at the rear of the Town Hall and the route takes approximately one hour at a slow pace.
Visitor comments: 'Breathtaking', 'A hidden gem,' ' Evocative of times gone by,' 'A privilege to see work from a special artist'
The Bob Abley Gallery at Spennymoor Town Hall also includes a wonderful exhibition of work by regional artists who also feature elements of social history from the region.
Next door, in the same building, is the Durham Mining Museum www.dmm.org.uk which is run by volunteers and stocked with items donated by ex-miners. There is also a dedicated memorial to the lives lost during the mining period across County Durham, Northumberland, Cumberland, Westmoreland, North Yorkshire, North Lancashire and the Isle of Man. Have a great day out!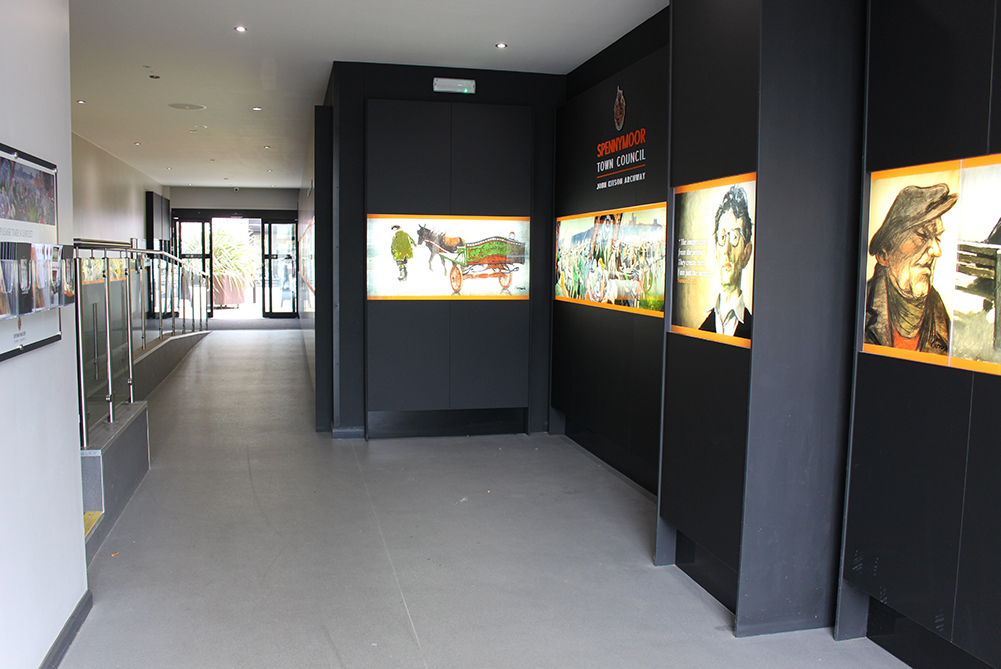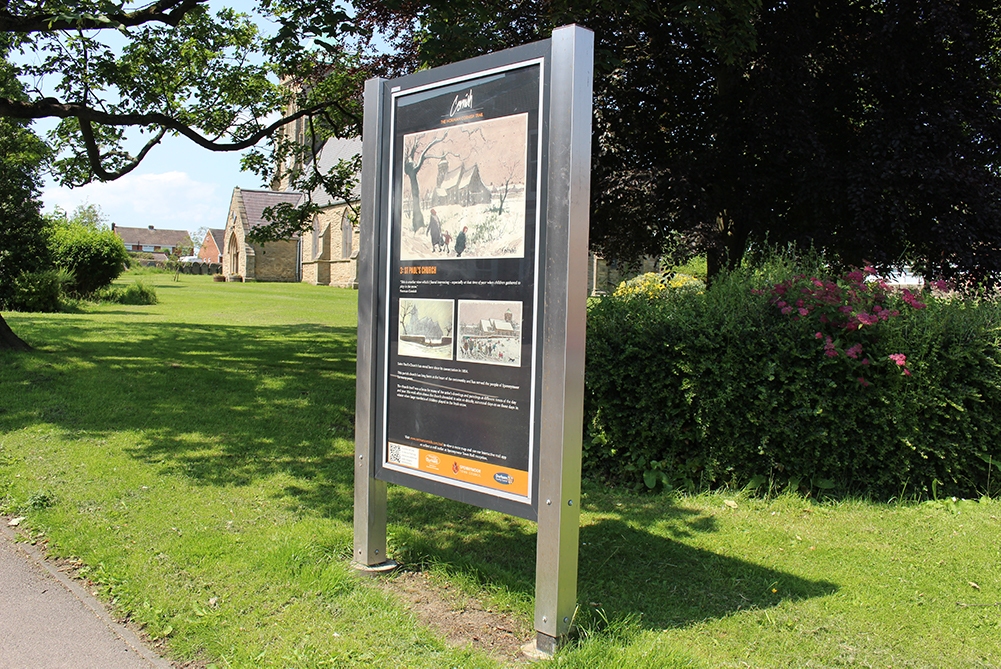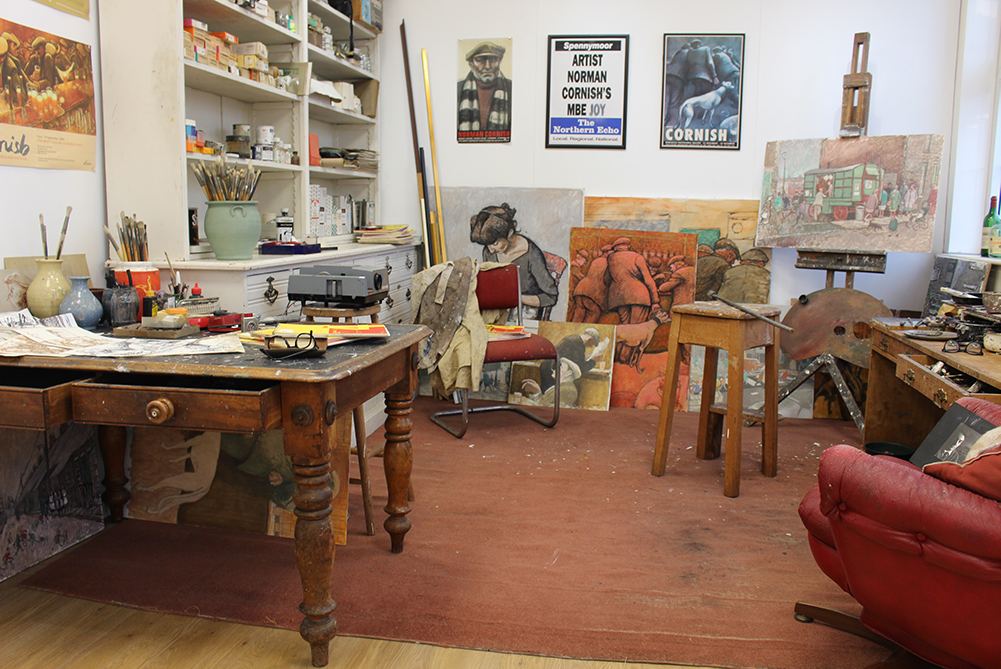 Forthcoming Exhibition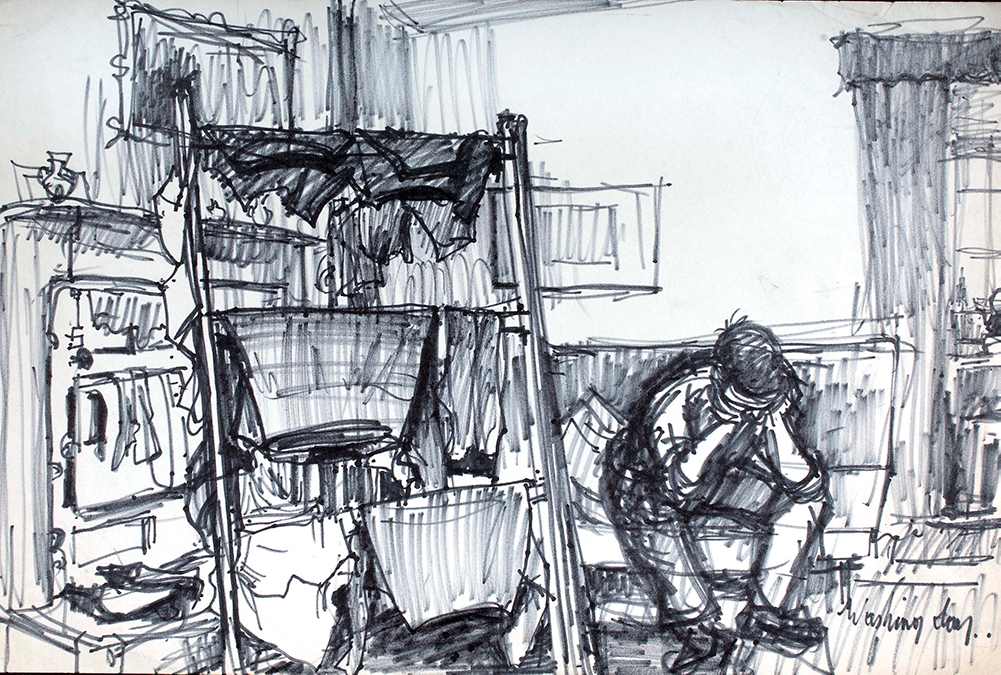 Norman Cornish: Behind The Scenes - Revealed
Castlegate House Gallery, Cockermouth , Cumbria.
September 18th to October 8thth 2021
In May we were delighted to announce a new exhibition at Castlegate House Gallery which has represented the Estate of Norman Cornish since 2015. There has been huge interest from members of the public from all over the UK and, just in case you missed the original announcement, we are delighted to advertise the exhibition once again.
It will be an eclectic range of works in mixed media, representing classic Cornish subject material; over-ground and underground mining scenes, character studies, observations of people, bar scenes and street scenes. All of the works featured in the collection of works for sale are also included in 'Behind the Scenes: The Norman Cornish Sketchbooks,' published in 2017. They are exemplar works illustrating his creative process during a period of prolific output during the 1960s.
Some of the works originally featured in the exhibition at Palace Green Library, Durham, during the Norman Cornish centenary year, but the majority of the works are previously unseen. This is a rare opportunity to acquire works from one of the leading British artists of the 20th Century.
Castlegate House Gallery was featured in The Times newspaper earlier this year as one of the top ten leading commercial galleries in England, of which only three were outside of London.
Steve and Christine Swallow will provide a warm welcome and receive enquiries.
Phone: 01900 822149 email: This email address is being protected from spambots. You need JavaScript enabled to view it. www.castlegatehouse.co.uk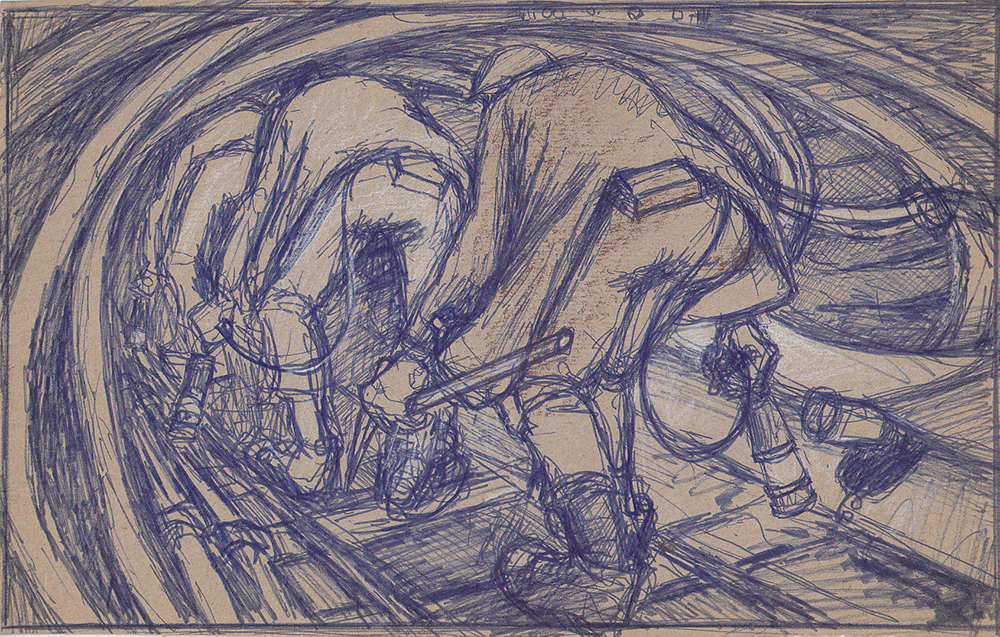 Cornish Centenary
Throughout the centenary year, an interesting range of themed exhibitions is planned in order to commemorate Norman's life and to celebrate his work.
If you would like to find out more click below:
Stay tuned via social media:
---