Current Exhibitions
The Bob Abley Gallery Spennymoor Town Hall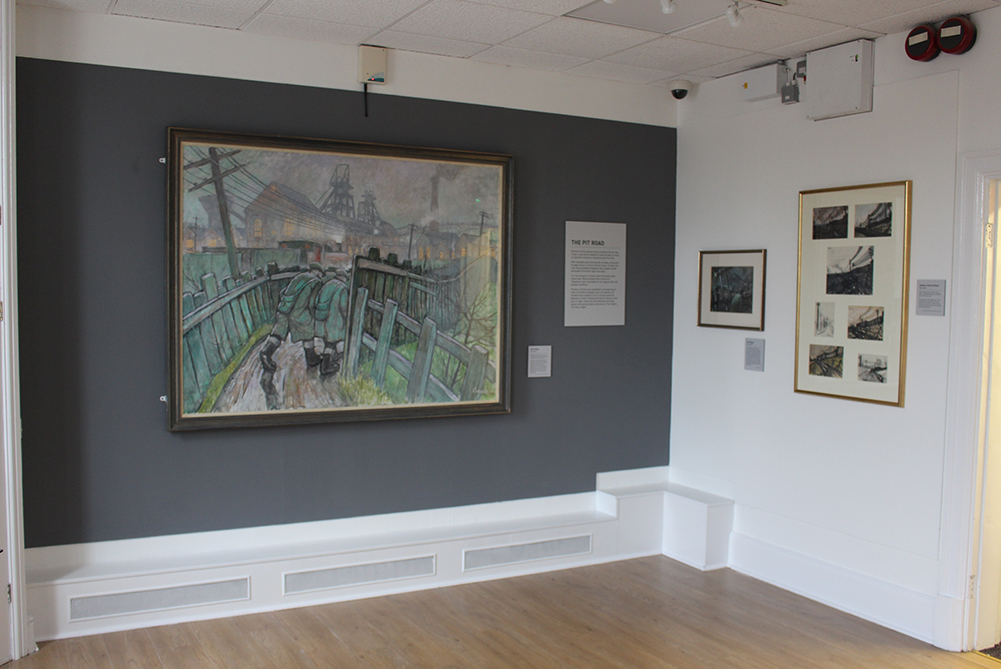 Norman Cornish: Coming Home
From Monday May 17th
This new exhibition of works by Norman Cornish includes an eclectic mix of paintings and drawings from the Norman Cornish Estate and two outstanding oil paintings owned by Spennymoor Town Council.
Three sets of composites depict moments from life at 33 Bishops Close Street during the 1950s and 60s when Sarah Cornish, John and Ann were often asked to 'hold it there' or 'don't move,' to enable Norman to draw a specific pose as they went about their daily lives.
There is also the opportunity to view the artist's studio which is on long- term loan from Beamish Museum, where the family home from Bishops Close Street is being re-created as part of the re-making Beamish 1950s town project.
The Bob Abley Gallery also includes works by other eminent regional artists with themes depicting the social history of the North East.
The Bob Abley Gallery will also be hosting a new exhibition of work by the internationally renowned contemporary artists Chris and Steve Rocks depicting their journey from beginnings in their hometown of Spennymoor.
If you would like to join the team of hard-working and committed volunteers who support the exhibitions at the gallery then please contact Colin Ranson, Facilities Manager: 01388 815276
Galley Opening Times
Monday to Friday 9am to 5pm
Saturday/Sunday 9am to 4pm