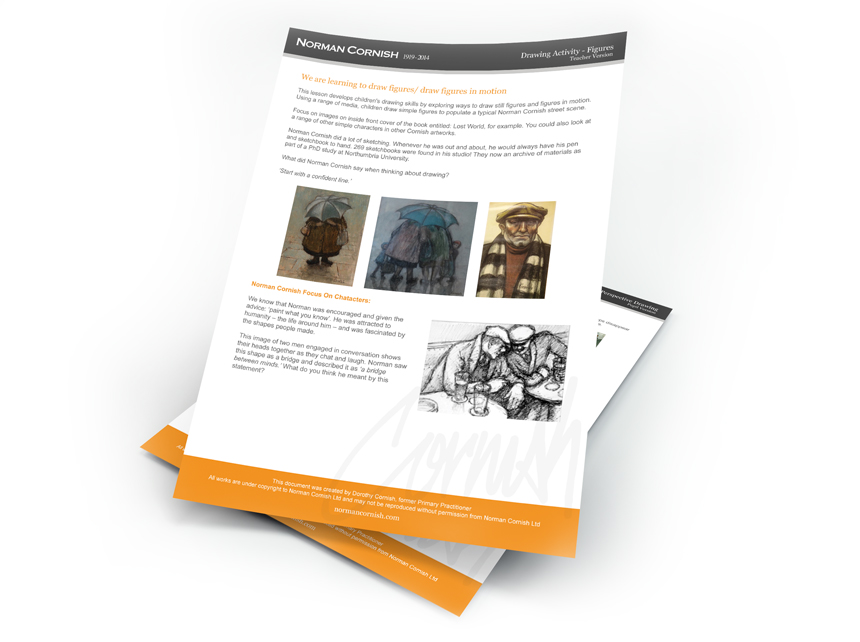 Educational Resources
As part of our ongoing commitment to support education, Dorothy Cornish, Norman's daughter-in-law (who has an extensive background in primary education), has prepared educational activities that can be used by teachers and parents to guide learning when focusing on Norman Cornish artwork. The documents have been written with the National Curriculum in mind and adopt a cross-curricular approach.
Some resources are accompanied by a teacher version which includes notes to help guide discussions and activities.
KS1 Study Pack
KS2 Study Pack
Previous KS2, KS3 & KS4 Study Packs
Schools are welcome to download the material prior to an exhibition visit or for discussion purposes in the classroom. The study pack will be reviewed periodically and teachers are welcome to contact the site administrator with suggestions for further development via the guest book address.
This pack is suitable for children in Key Stage 2.
This pack is suitable for children in Key Stage 3 and Key Stage 4.