Behind The Scenes: The Norman Cornish Centenary Lecture 1919-2019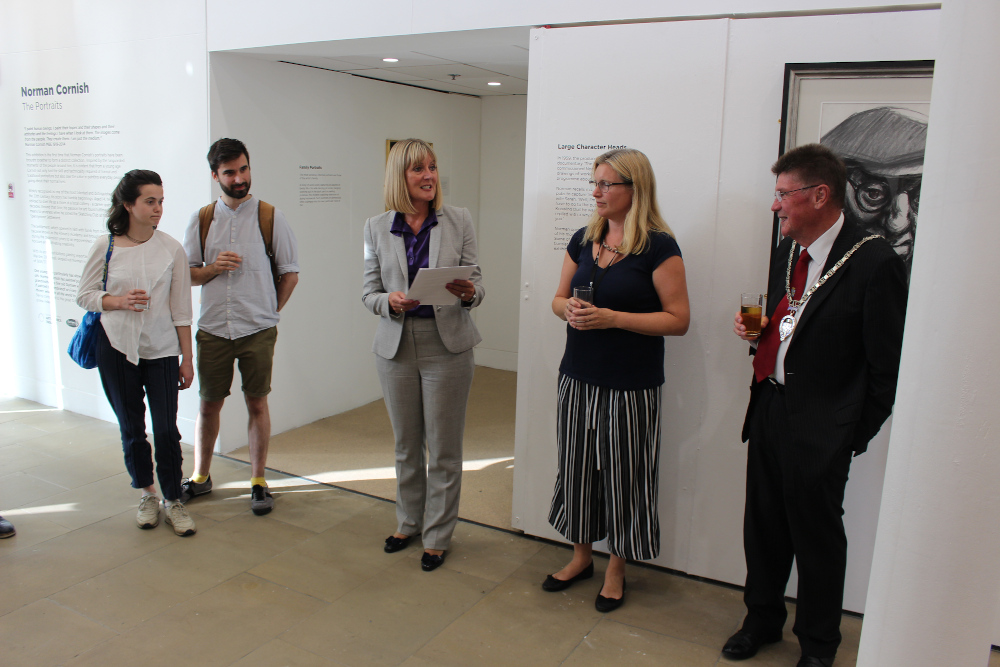 March 19th Spennymoor
The Norman Cornish Centenary year was launched by Spennymoor Town Council on April 5th 2019 with the opening of the John Kitson Archway, The Norman Cornish Trail and The Story of The Miners' Gala Mural. There followed a series of eight exhibitions across the region and a programme of 'engagement activities' with schools, community groups and people of all ages organised by a wide range of partnership organisations.
Norman Cornish MBE was perhaps the most significant artist to emerge from the North East of England in the 20th Century and he recorded one of the most important passages in English history. As part of the final regional celebrations, Mike Thornton, Norman Cornish's son –in law, will be presenting an illustrated talk at Spennymoor Town Hall . Revealing predominantly unseen works, the talk covers many of the key moments in Cornish's career including commissions such as The Durham Miners' Gala Mural in 1962, Cornish in Paris in 1967 and two commissions for The Port of Tyne Authority in 1982. The talk also includes images of life in his family home from the 50 s and 60s in Spennymoor, which is being recreated at Beamish Museum to open later in 2019.
A story of great determination and resilience to overcome adversity and prejudice, on his journey to become a leading 20th century British artist whose work goes to the very heart of culture and heritage in northeast England.
The talk will also include a short summary of the headlines and impact from the centenary year celebrations.
Tickets:
£5 available from Spennymoor Town Council Reception
Tel: 01388 815276