Centenary: Gala Gallery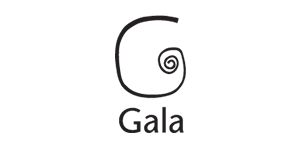 Event:
Norman Cornish - The Portraits
Venue:
Gala Gallery, Durham
Dates:
30th June - 1st September 2019
Portraiture was an important part of Norman Cornish's artistic practice. This exhibition features self-portraits from throughout his career showing his stylistic development as well as insights into the man himself alongside informal images of his family and more formally commissioned portraits and sketches of local characters.
Opening Times:
Monday to Saturday
10.00am-8.30pm,
Sunday 2.30pm-8.30pm
Entry Fee:
This exhibition is free to visit for people of all ages.
Parking Facilities:
There are numerous car parking facilities within a short walking distance of the venue. Please check local signs and/or online before your visit.
Contact Details:
Telephone Number: 0300 026 6600
Email Address:
This email address is being protected from spambots. You need JavaScript enabled to view it.
Web Address:
www.galadurham.co.uk/gala-gallery/
Social Media:
Facebook:
@Durham Gala
Twitter:
@GalaDurham
Instagram:
@Gala_Durham