Latest News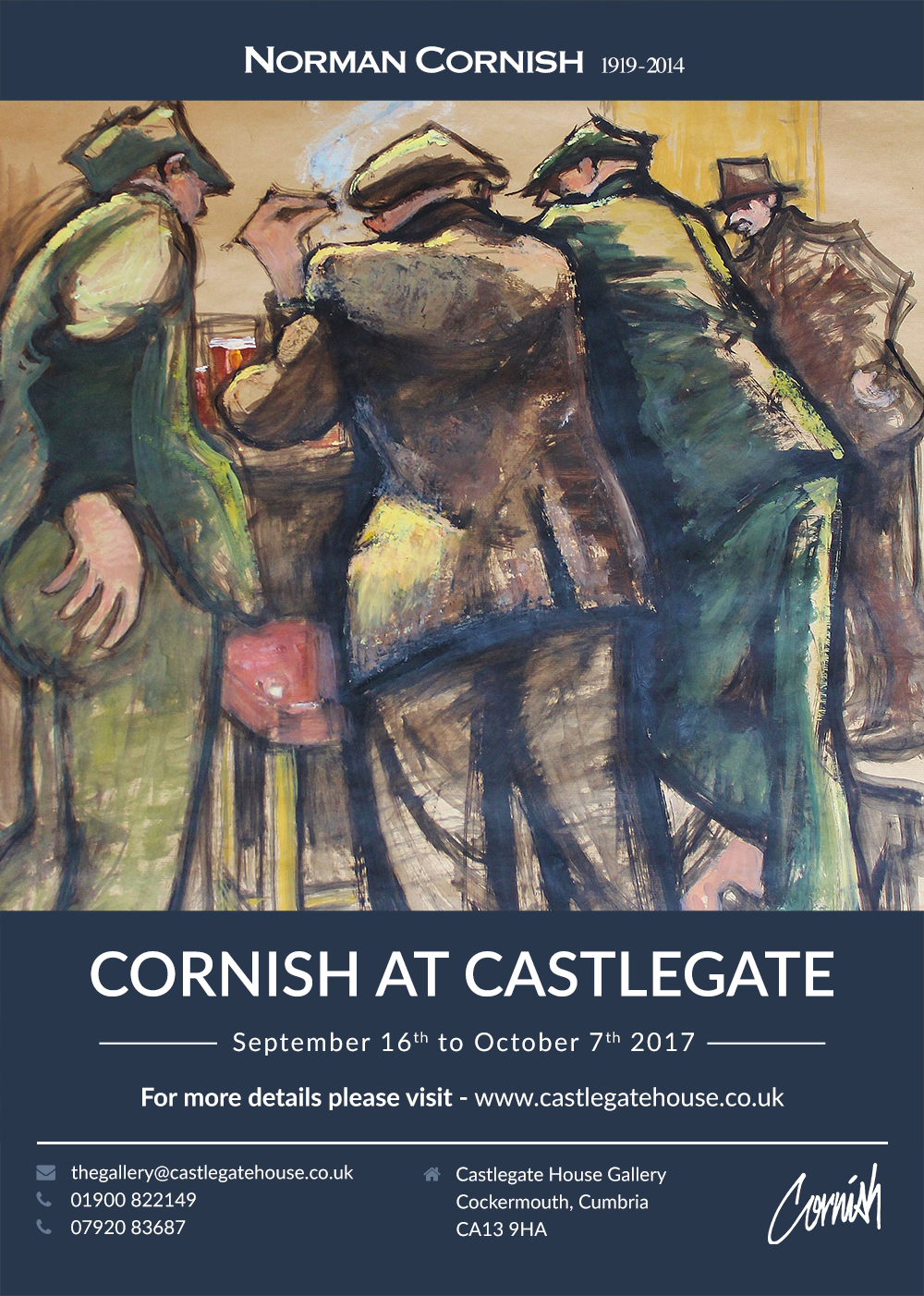 Exhibition Announcement!
We are very excited to announce the "Cornish at Castlegate" exhibition which will be held at the wonderful Castlegate House Gallery in Cockermouth, Cumbria. The exhibition will run from September 16th to October 7th.
We hope you get the chance to visit this excellent exhibition!
Stay tuned via social media:
---
Cornish Centenary
Throughout the centenary year, an interesting range of themed exhibitions is planned in order to commemorate Norman's life and to celebrate his work.
If you would like to find out more click below:
Stay tuned via social media:
---