Latest News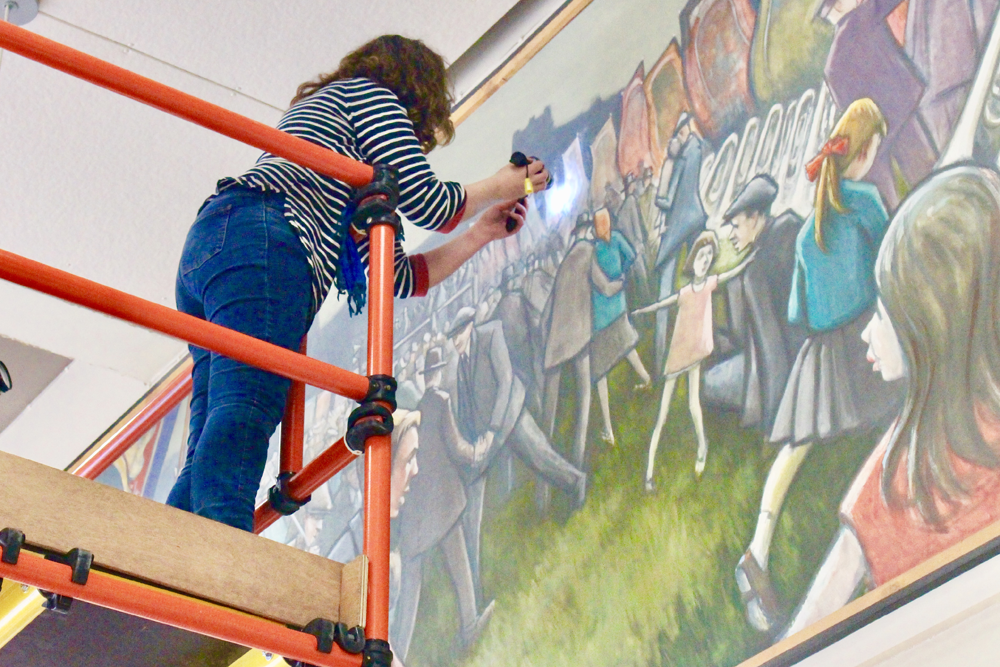 Durham County Hall Mural Inspection
The family of Norman Cornish visited Durham County Hall in May to participate in the close inspection of The Mural, painted by Norman Cornish to commemorate the opening of Durham County Hall in 1964. The inspection was carried out by senior staff from the Conservation Department of Northumbria University.
Stay tuned via social media:
---
Cornish Centenary
Throughout the centenary year, an interesting range of themed exhibitions is planned in order to commemorate Norman's life and to celebrate his work.
If you would like to find out more click below:
Stay tuned via social media:
---