Latest News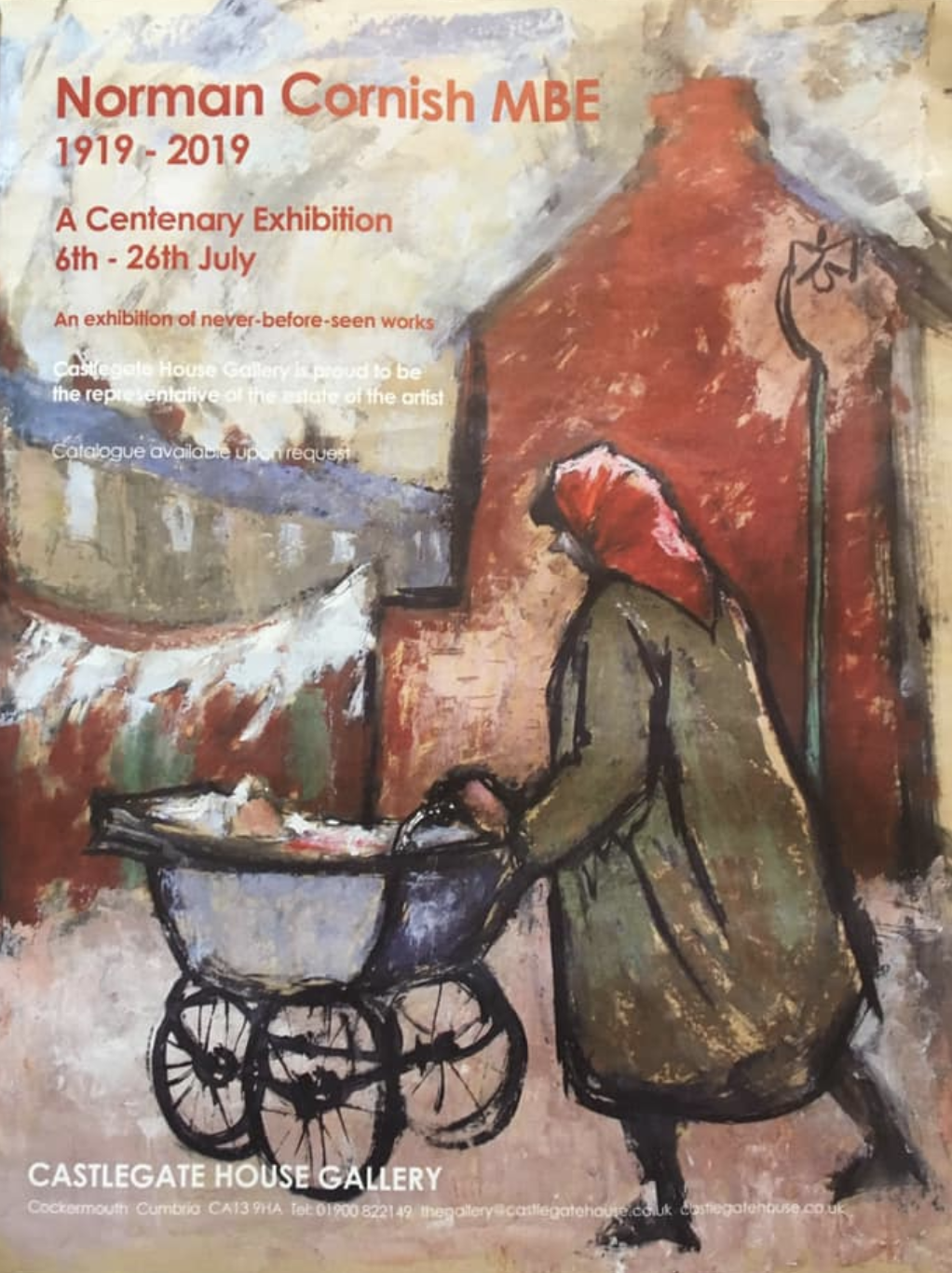 Norman Cornish - A Century | Castlegate House - 6th July - 26th July
The Exhibition at Castlegate House in Cockermouth celebrates the Norman Cornish Centenary.
Castlegate House Gallery in Cockermouth represents the estate of Norman Cornish and sustains a longstanding connection with Norman's work in Cumbria where he first exhibited in 1951 at Tullie House in Carlisle, with LS Lowry and Victor Pasmore. The Border Arts Society-Northern Realists.
In 1963 ,Melvyn Bragg began a relationship with Norman and his work when he produced his first documentary for BBC TV, Two Border Artists. This featured the art of Sheila Fell and Norman Cornish, and was the beginning of several other projects which followed between 1973 and the publication of Norman's autobiography in 1989. In 2017, Melvyn Bragg also wrote the Foreword to Behind The Scenes: The Norman Cornish Sketchbooks.
Norman Cornish has provided one of the most important authentic and touching records of a passage of English history and working class society. This exhibition of hitherto publicly unseen works spanning genre, medium and size is a fitting commemorative centenary exhibition.
An on-line exhibition brochure will simultaneously be available to view on Friday June 21st 2019 from 9am at www.castlegatehousegallery.com
Cornish Centenary
Throughout the centenary year, an interesting range of themed exhibitions is planned in order to commemorate Norman's life and to celebrate his work.
If you would like to find out more click below:
Stay tuned via social media:
---