Latest News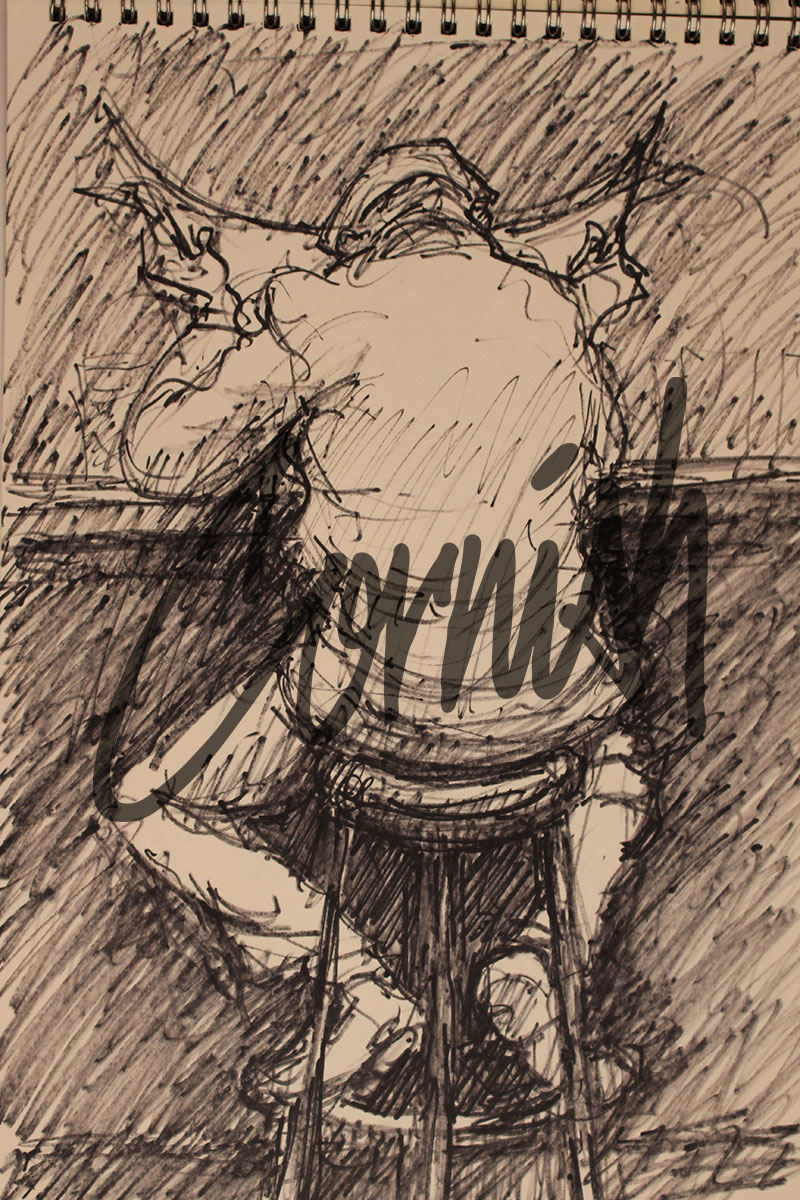 Feedback Comments From The First Centenary Exhibitions
Below are a selection of comments received from visitors to the Norman Cornish Centenary Exhibitions.
"Totally impressed As good portraits as Reynolds /or Gainsborough because it was of 'working class people' it is not given the same regards due to snobbery in the art world. It was a great exhibition and showed the hard life of our mining ancestors. "
"Very interesting and engaging."
"Really interesting - the insight into Norman Cornish's anxiety whilst painting the County Hall mural makes me like him even more! Lovely to see an artist remembered in his home-town."
"Very well displayed images but very interesting to see his sketch books."
"Excellent and much bigger than i thought it would be. Lots of information there."
"Seeing the mock studio was a lovely addition, it made me personally feel a strong nostalgia. The whole exhibition game me a great sense of pride! The art had a lot of depth and gave us a unique understanding of the emotions and appreciation of how vastly different lives were then."
"Brilliant! love the use of the spaces and a great exhibition, thank you"
"The exhibition was extensive, well displayed in a cosy welcoming environment. My mother's family were miners in Horden, it brought back happy memories."
"Brilliant exhibition and staff."
"Ensuring that the history of a community remains in the social conscience forever, with all the joys, heartaches and sacrifices communities endured so stoically. I'm proud of my heritage and commend the Cornish/Thornton families for bringing this to life."
"A fantastic artist, A wonderful exhibition! Will come back to do the trail soon. Yet another of County Durham's hidden gems."
"Many Congratulations to Spennymoor on this alternative, imaginative and very interesting set of exhibitions. We visits galleries around Europe and this is unique and clear experience."
"Absolutely Fantastic."
"Brilliant Exhibition- Loved It. Well done to Spennymoor Town Hall for bringing this exhibition to Norman Cornish's hometown."
"Well presented and Informative. Very interesting in the letter from the Stone Gallery, which pinpoints the dilemma NC experienced. Also pleased to see other artists work. Great tribute to artist and other artists."
"Fabulous Exhibition. There is some lovely artwork on display. Amazing."
"Fantastic Exhibition, Thank you for making this happen."
"Simply Wonderful"
"Wonderful artist. Excellent that Spennymoor has this gallery and honours such good local artists."
Cornish Centenary
Throughout the centenary year, an interesting range of themed exhibitions is planned in order to commemorate Norman's life and to celebrate his work.
If you would like to find out more click below:
Stay tuned via social media:
---