Latest News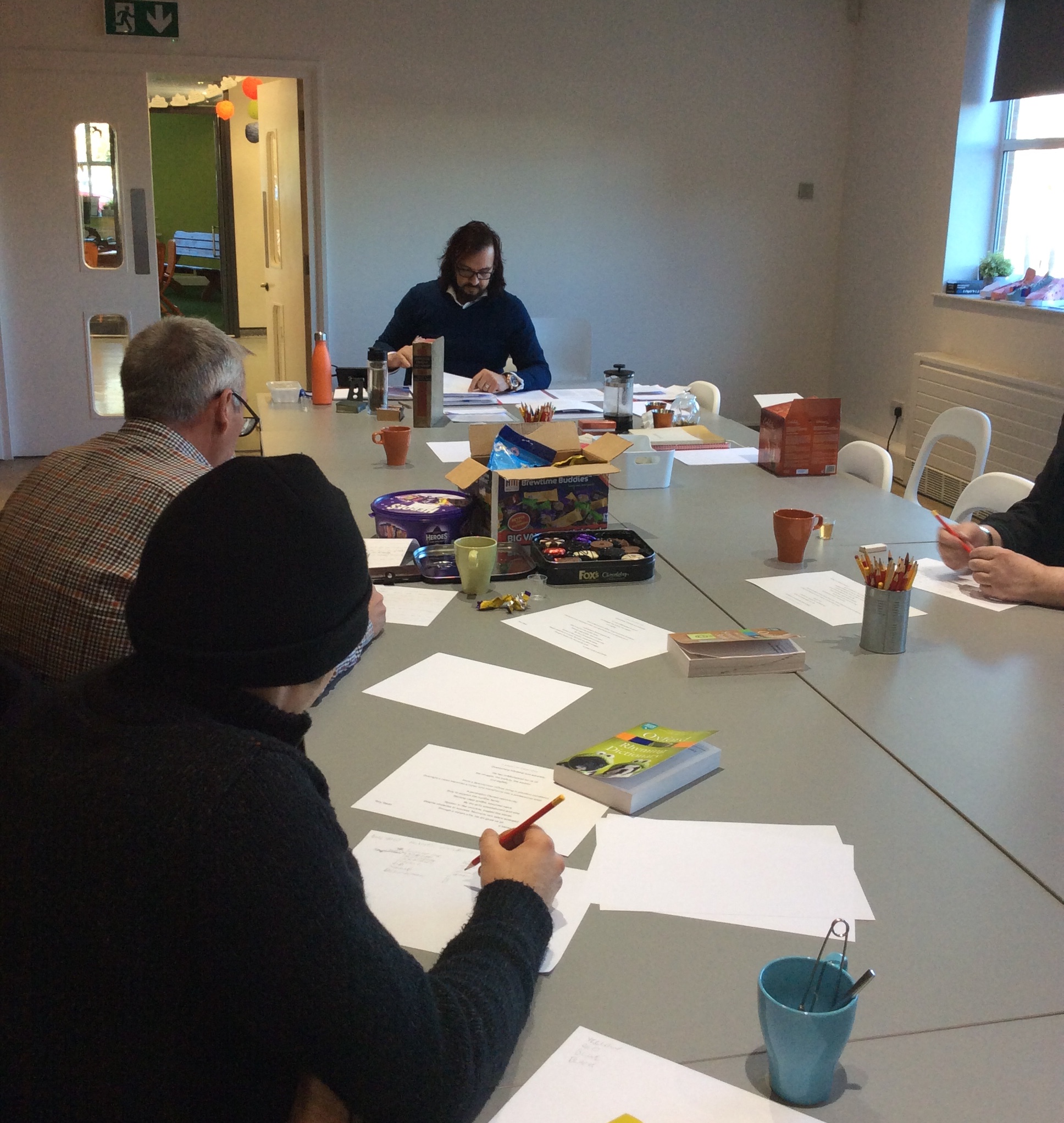 Greenfield Arts Residency is an Inspiration
Artist in residence Richard Bliss and Tony Gadd have been working with our Men's Cree group and students from Greenfield Community College as part of a creative project based at Greenfield Arts.
Members of the Cornish family have been supporting various community groups with their projects such as ENTER CIC, a drama group based in Ferryhill.
The groups are working alongside Richard, a collaborative visual artist and Tony, a spoken word artist, to explore the 'Norman Cornish: A Man of Destiny' exhibition currently on display in The Greenfield Gallery.
The groups are working towards a mini-exhibition which will form an exciting response to this wonderful exhibition.
The Cree group are busy examining the skills and attributes Cornish drew upon as an artist. They have been amazed at the resilience and achievements of the man and how he overcame many obstacles in his career.
The social context of the paintings have encouraged the groups to interpret the artwork in a modern-day context, thinking about the people and places and how they can encourage aspirations.
"The groups have been inspired by Norman and his creative process and his journey to become an artist. The written and visual responses have reflected on our own personal journeys and attributes, we are looking forward to sharing this work 'Inspired by Cornish' when the current exhibition closes." said Creative Director of Greenfield Arts, Katy Milne.
The mini exhibition response will be on display in The Greenfield Gallery from Monday 16th December – Friday 20th December. Current exhibition, 'Norman Cornish: A Man of Destiny' runs until Wednesday 11th December and has inspired activities and workshops throughout the autumn season, attracting over 1000 visitors to date.
If you would like to know more about our full programme please visit www.greenfield-arts.co.uk email This email address is being protected from spambots. You need JavaScript enabled to view it. or call our friendly team on 01325 379048.
Cornish Centenary
Throughout the centenary year, an interesting range of themed exhibitions is planned in order to commemorate Norman's life and to celebrate his work.
If you would like to find out more click below:
Stay tuned via social media:
---