Latest News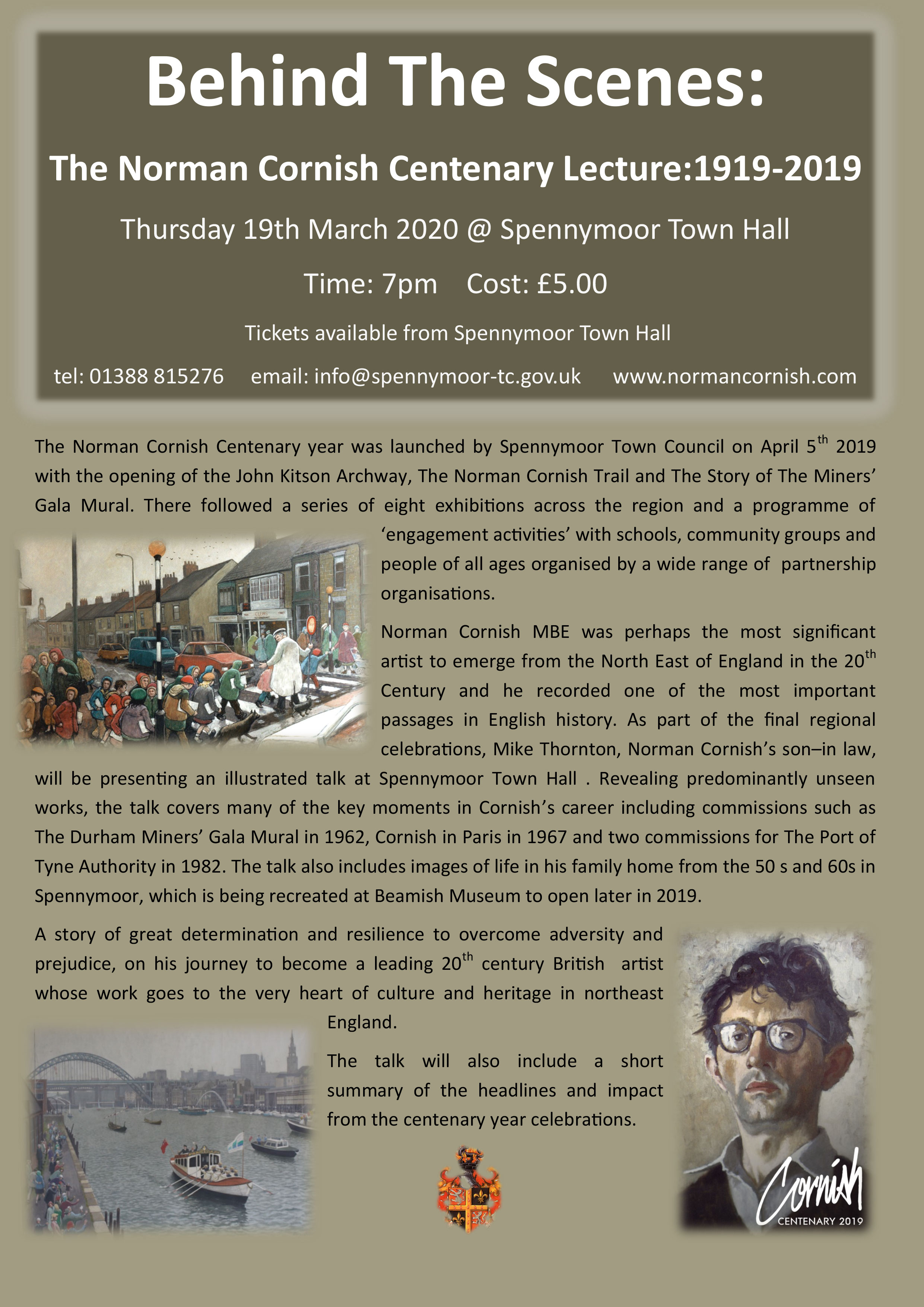 Norman Cornish Centenary: One year since the launch
Norman Cornish Centenary: One year since the launch in April 2019.
'They think it's all over' but not quite.
Although the exhibition at The Bowes Museum has been extended to May 17th the centenary year will be celebrated at Spennymoor Town Hall on Thursday March 19th.
Some of the headlines will be presented along with the Centenary Lecture celebrating Norman's life, times and key moments.
Tickets available from Spennymoor Town Hall
Cornish Centenary
Throughout the centenary year, an interesting range of themed exhibitions is planned in order to commemorate Norman's life and to celebrate his work.
If you would like to find out more click below:
Stay tuned via social media:
---