Latest News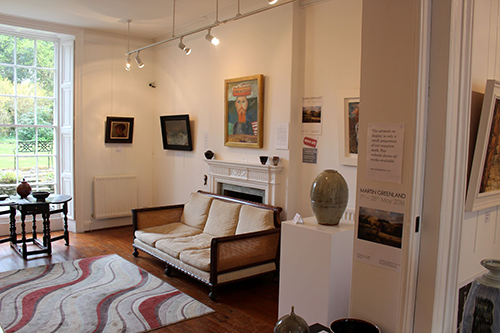 Castlegate Art Prize Deferred
The Castlegate Art Prize is to be announced in Septembeter
Castlegate House Gallery in Cockermouth has represented the Norman Cornish Estate since 2015 and it has an international reputation, as well as strong associations with many other leading 20th century British artists. The gallery was featured on BBC Look North last week showing the work of 17 years old Oli Edgar who is a finalist in the inaugural Castlegate Prize (£10,000) in a national art competition, inspired by the word 'hope', an entirely appropriate choice. Steve and Christine Swallow are donating entry fees from almost 700 artists to the charity Young Minds.
Although the gallery is closed at the moment, you can visit the exhibition finalists and meet the judges at https://www.thecastlegateprize.co.uk/finalists
Due to the current circumstances the winner will be announced on Saturday September 12th 2020. Your second visit could be when life returns to normal, and you will be warmly welcomed by Steve and Chris at their gallery in this lovely part of Cumbria, not far from Keswick.
Cornish Centenary
Throughout the centenary year, an interesting range of themed exhibitions is planned in order to commemorate Norman's life and to celebrate his work.
If you would like to find out more click below:
Stay tuned via social media:
---