Latest News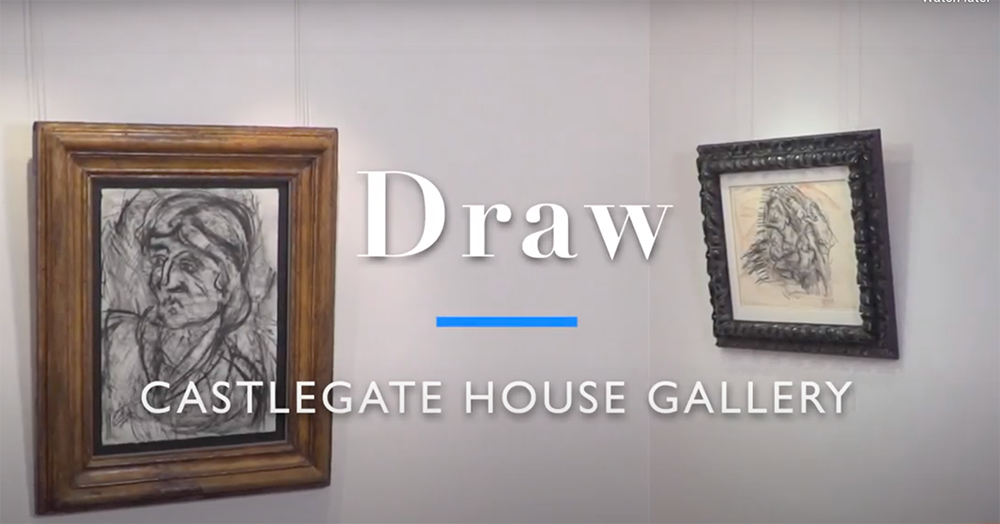 Norman Cornish at Castlegate House Gallery
'Draw' at Castlegate House Gallery is now live until June 13th and can be viewed below.
https://www.castlegatehouse.co.uk/videos/draw-at-castlegate-video/
A celebration of the art of drawing from eight artists spanning, genre, age and career profile.
The drawings were originally planned to be part of an exhibition at The Saatchi Gallery in London but it was recently cancelled in view of the current circumstances.
Undaunted, Steve and Chris Swallow have fully hung the exhibition and produced a video to show the installation. A huge effort, providing an alternative experience which we hope you enjoy.
The artists on show are: Leon Kossof, Frank Auerbach, Dame Laura Knight, Ian Norris, Alex Hain, Ben Johnson, Sarah Bellwood and Norman Cornish.
All works are available for delivery and enquiries should be made to: This email address is being protected from spambots. You need JavaScript enabled to view it.
Cornish Centenary
Throughout the centenary year, an interesting range of themed exhibitions is planned in order to commemorate Norman's life and to celebrate his work.
If you would like to find out more click below:
Stay tuned via social media:
---