Latest News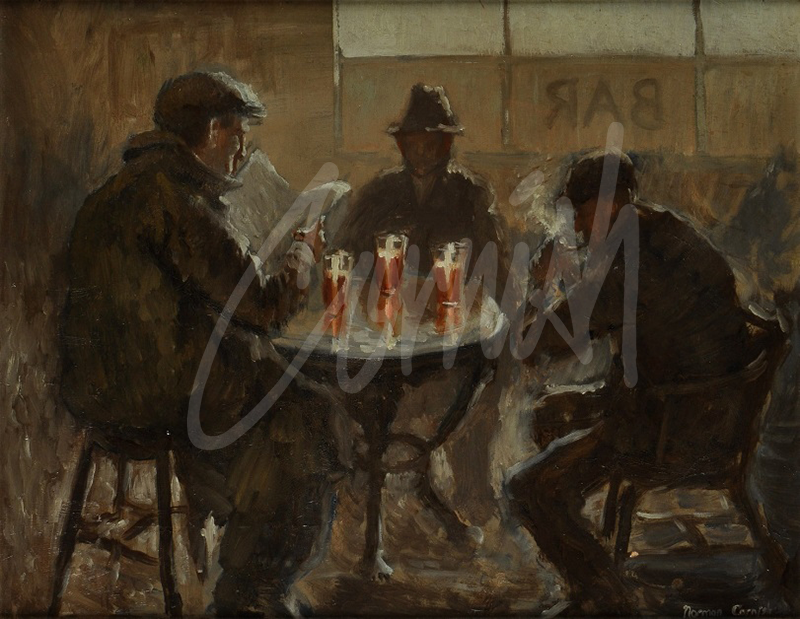 Norman Cornish and Paul Cézanne
On January 16th 1952, Cornish exhibited, along with Herbert Dees and Robert Heslop, in the Crow's Nest Hotel in the Haymarket, Newcastle. An unusual venue organised with the support of Newcastle Breweries Ltd. The Three Beers was singled out for particular attention by Ivan Geffen in his Evening Chronicle review as 'the outstanding picture in the exhibition and the best picture by an amateur artist I have ever seen'. This painting is one of a series of bar scenes which Cornish re-visited throughout his career.
Paul Cézanne , the French Post- Impressionist artist, faced rejection for a number of years at the Paris Salon between 1864 to 1869 and was ridiculed by art critics. He concentrated on a few subjects and his portraits were drawn from that which was familiar, so that not only his wife and son but local peasants and children served as subjects.
Cornish also faced rejection by the Miners' Welfare Committee in 1939 for a grant to attend the prestigious Slade School of Fine Art in London. In addition, he had to overcome prejudice and hardship for many years as he worked towards becoming a professional artist.
Both artists worked on themes repeatedly and almost obsessively, wrestling in their minds to find a faultless composition. Cézanne produced more than 900 paintings, 400 watercolours and many incomplete works.
The Card Players is a series of oil paintings which vary in size, the number of players and the setting in which the game takes place. Cézanne made studies of the individual players and only brought them together as components on the canvas. He started the series with smaller canvasses, using them to establish his iconic compositions and fine tuning the poses. A similar approach adopted by Cornish.
In 2012 The Card Players was sold at auction for a world record price of £158 million. In conversation many years ago, Cornish commented that, there are no monuments anywhere in the world in memory of critics.
The Three Beers Norman Cornish 1951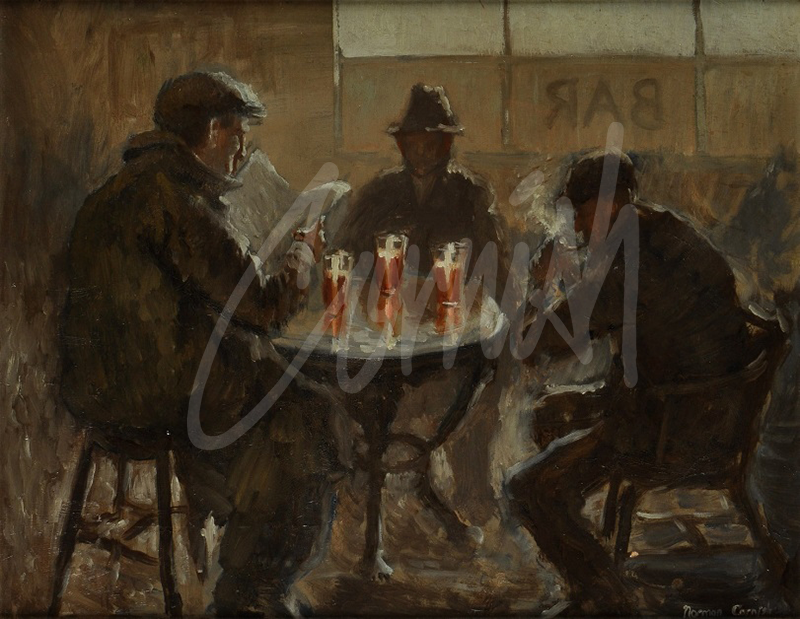 The Card Players Paul Cézanne early 1890s
The Artist's Mother Norman Cornish 1950s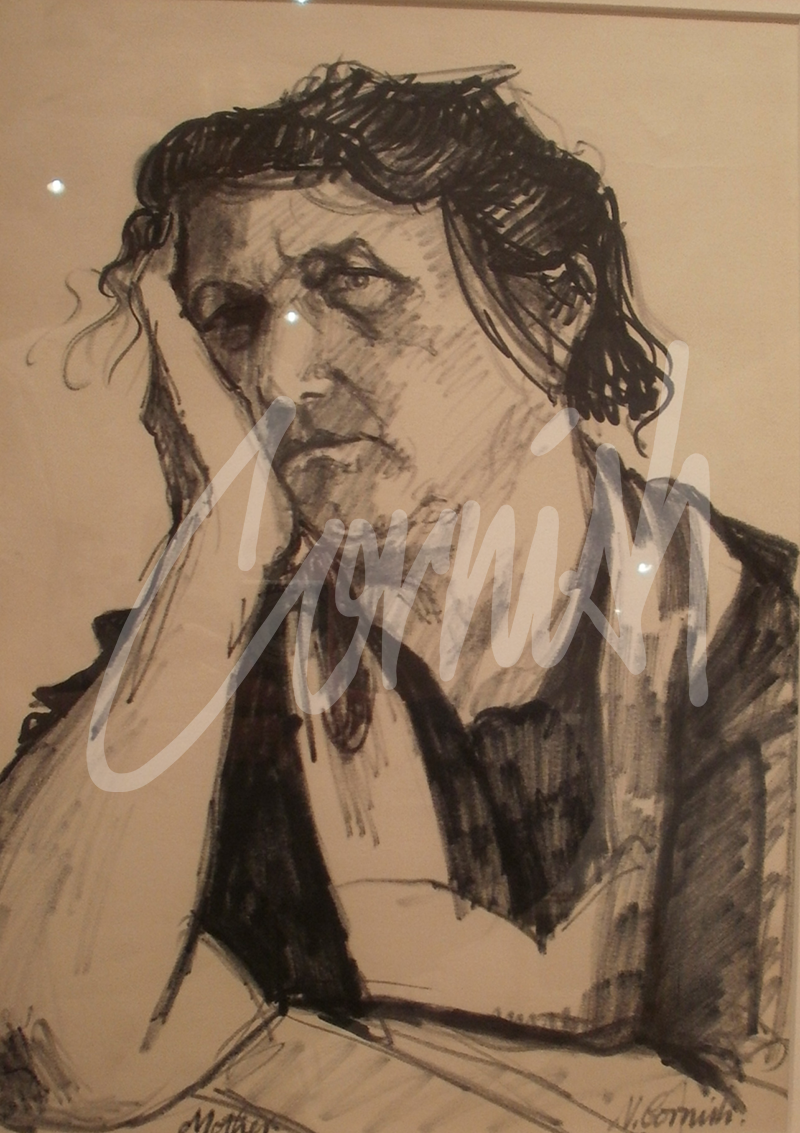 The Italian Girl Paul Cézanne circa 1895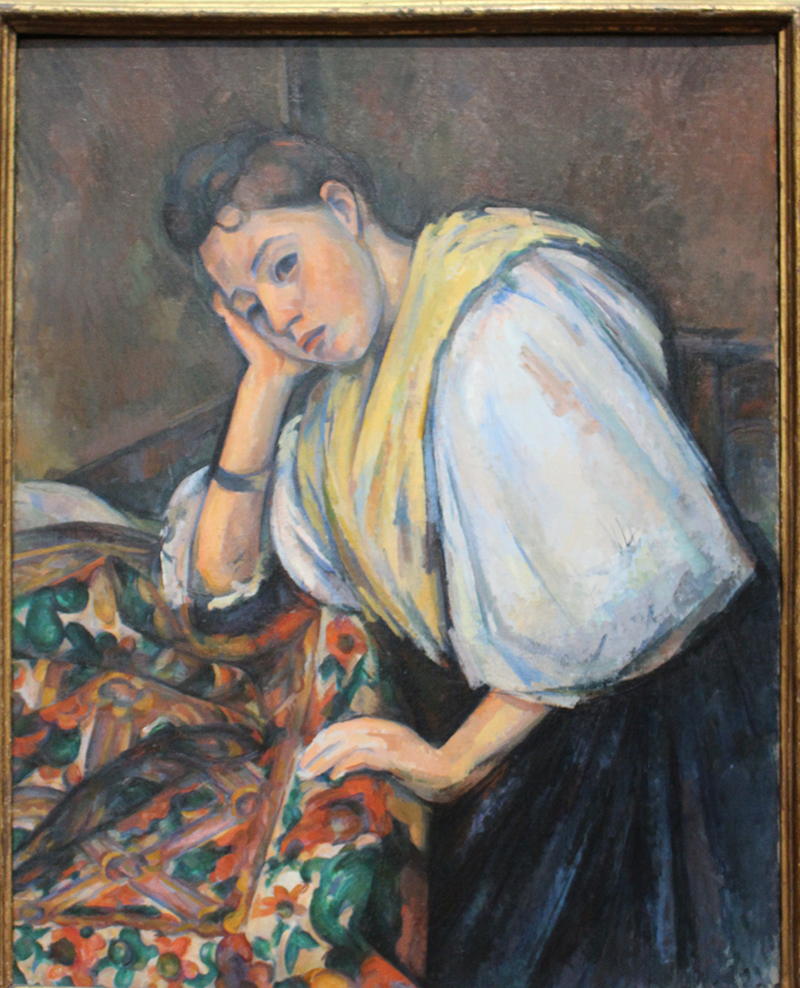 Cornish Centenary
Throughout the centenary year, an interesting range of themed exhibitions is planned in order to commemorate Norman's life and to celebrate his work.
If you would like to find out more click below:
Stay tuned via social media:
---