Latest News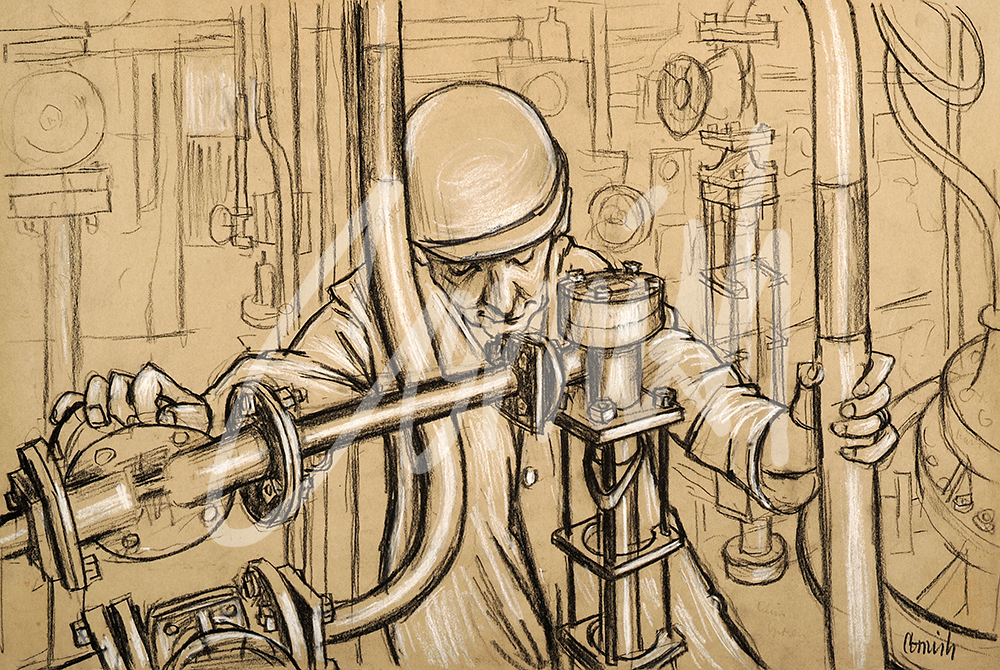 The British Oxygen Commission
Throughout the 70s Cornish continued to paint, exhibit and sell his work at The Stone Gallery in Newcastle where Mick and Tilley Marshall acted as his agent. They also represented LS Lowry who was well acquainted with Cornish having first exhibited together in 1951, The Northern Realists Tullie House, Carlisle, and subsequently on numerous other occasions. Lowry in fact purchased two of Cornish's paintings, one of which was a version of The Gantry, for £50, at The Stone Gallery exhibition in 1964.
The Stone Gallery was opposite The Civic Centre and Cornish would travel to Newcastle from Spennymoor on the bus directly to Marlborough Crescent Bus Station. The walk through the city centre provided a new source of people and places as subject material and examples can be found in Behind The Scenes: The Norman Cornish Sketchbooks.
One day, via his agent, Cornish received a commission from the British Oxygen Company based at Birtley. He was asked to portray the 'humanity of their work' and one of the employees was designated to escort him around the factory and pose as a model.
The commission marked a departure from Cornish's traditional subject and interpretation. Although the commission was completed, it was never published, and four of the original eleven drawings featured in the recent retrospective exhibition at The Bowes Museum.
Coming soon…. The Port of Tyne Commission 1980.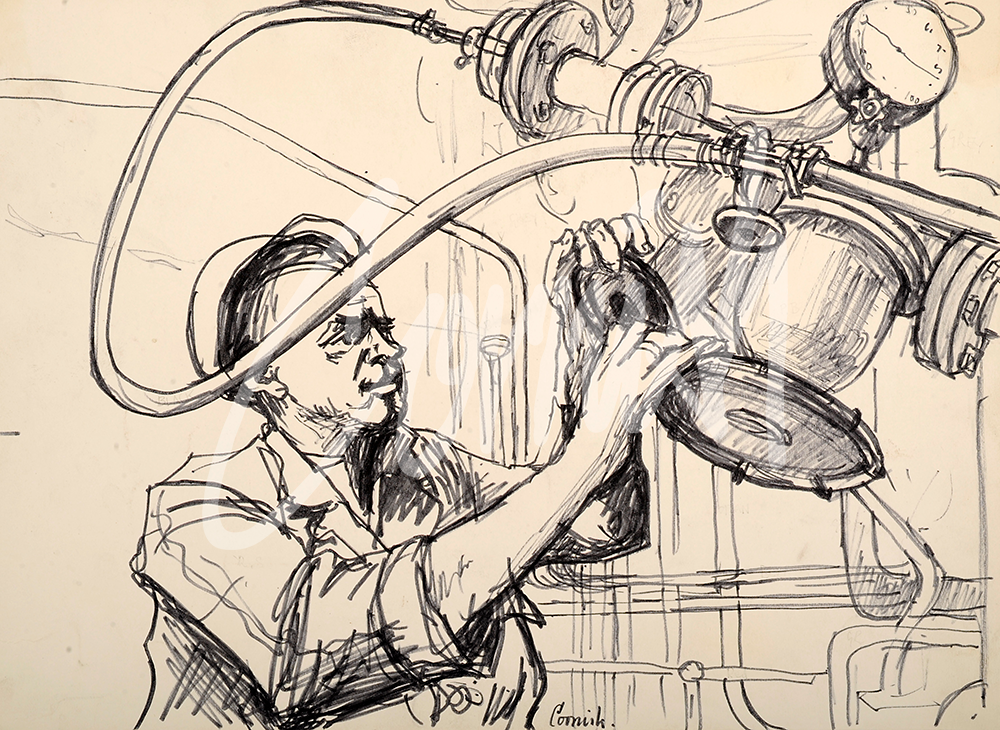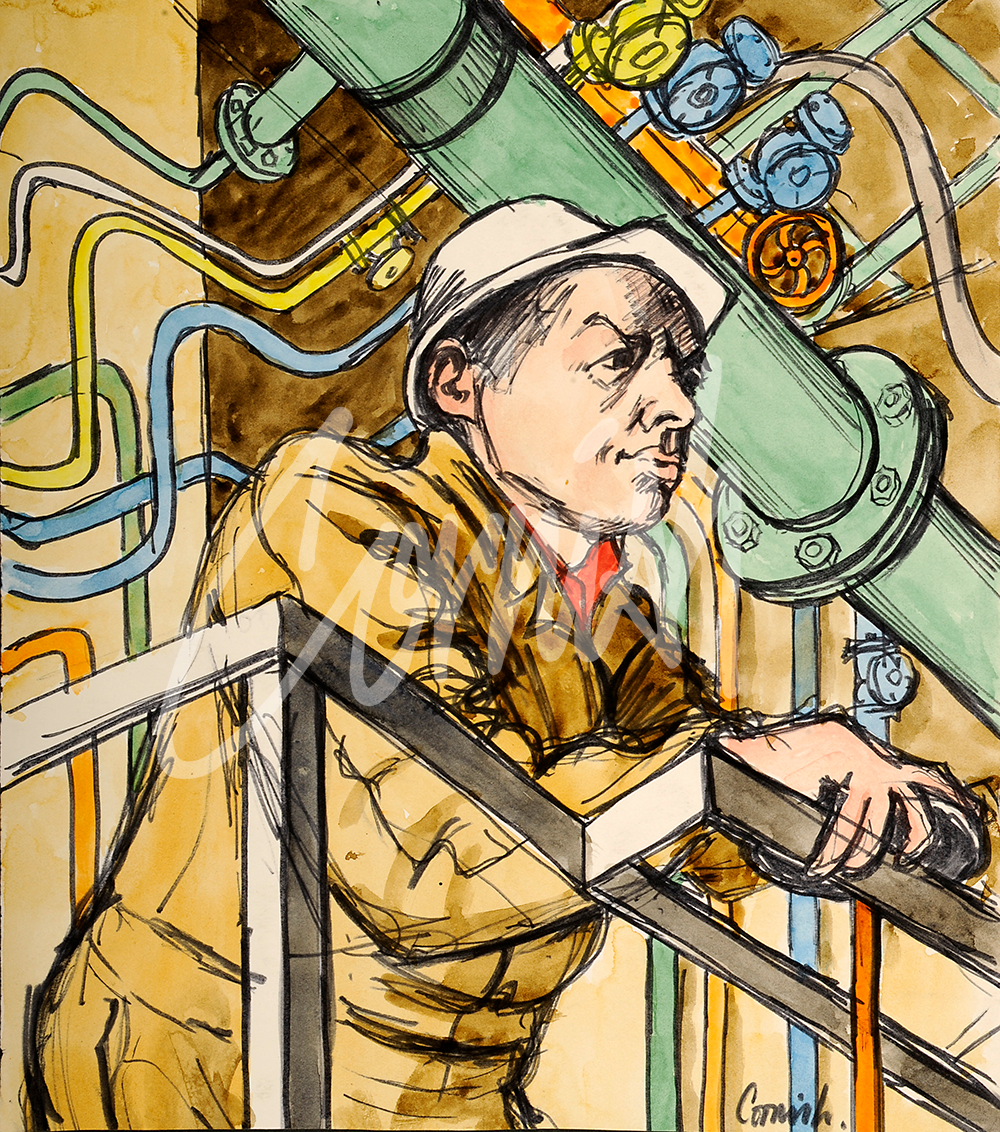 Cornish Centenary
Throughout the centenary year, an interesting range of themed exhibitions is planned in order to commemorate Norman's life and to celebrate his work.
If you would like to find out more click below:
Stay tuned via social media:
---