Latest News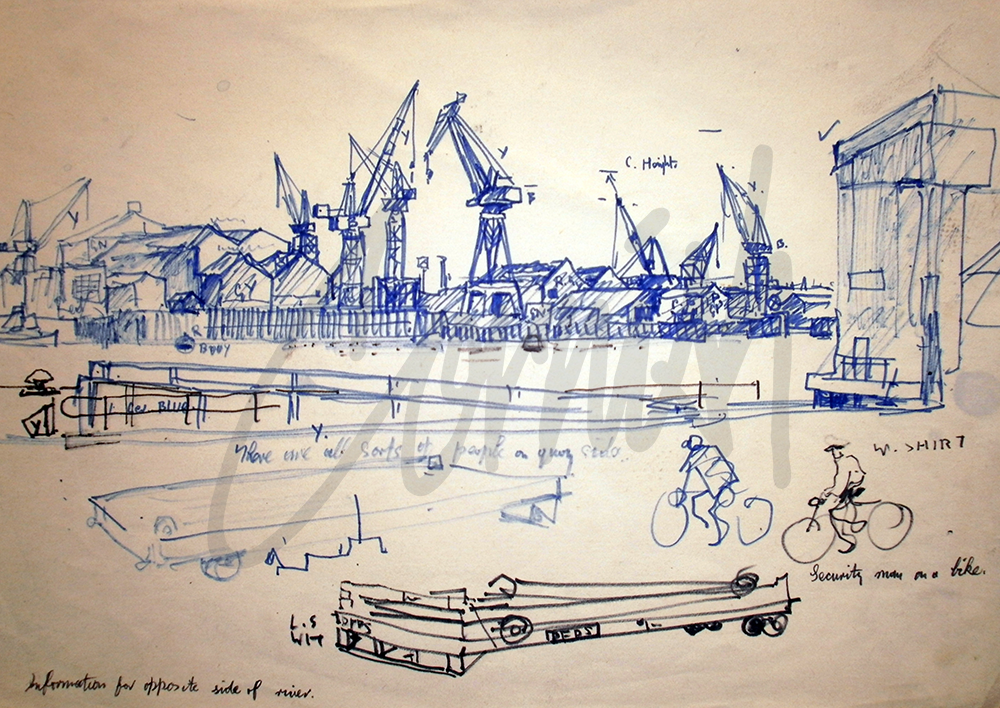 The Port of Tyne Commission Part 1: Roll-On Roll-Off
Norman Cornish's work is traditionally associated with the life and times of communities across the region. His work can also be considered as an invaluable social record and archive of the people and places of his era as he emerged as a leading British artist. His traditional paintings represented a time and places which were disappearing, although he frequently re-visited many themes, constantly discovering new ways to interpret his favourite subjects. During the 70s, Cornish's first academic recognition followed with the award of an Honorary Master of Arts Degree from Newcastle University in 1974.
In 1980 he was informed by his agent that The Port of Tyne Authority would like to commission him to capture, in oils, their recently completed Roll-On Roll- Off ferry terminal at North Shields.
This prestigious commission enabled a departure from his traditional subjects, but also became a landmark in his developing career as a professional artist. Unable and unwilling to learn to drive, Cornish travelled by bus from Spennymoor to Newcastle, and onward to North Shields on several occasions to ensure that his record of the area, equipment and facilities was a factually accurate representation of the facility. The final painting, oil on canvas measuring 120cm x 155cm was the culmination of several smaller versions in watercolour, pastel and Flo-master pen. There are approximately 20 previously unseen preparatory drawings completed during his research.
The final version was exhibited for the first time in the retrospective exhibition at The Bowes Museum during his centenary year.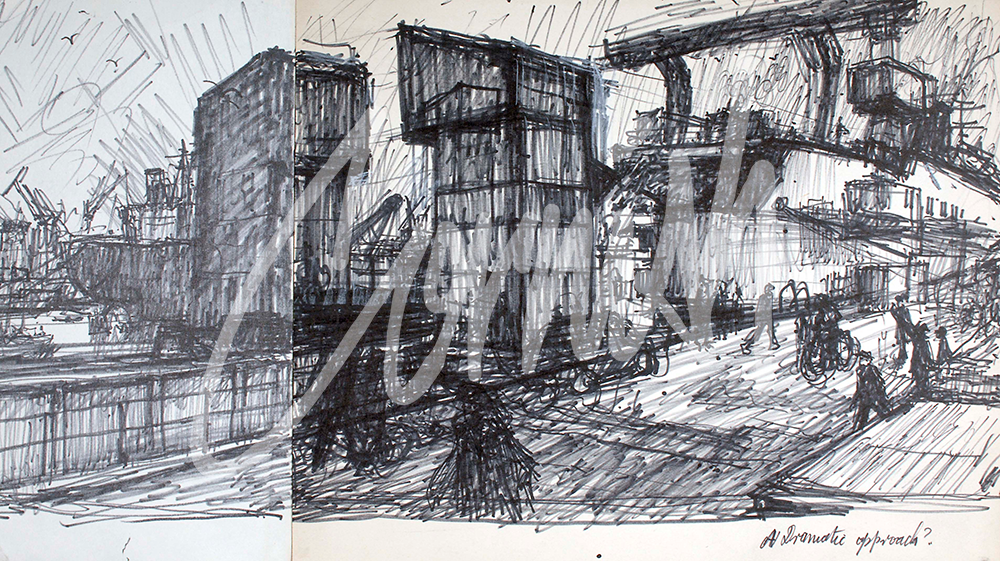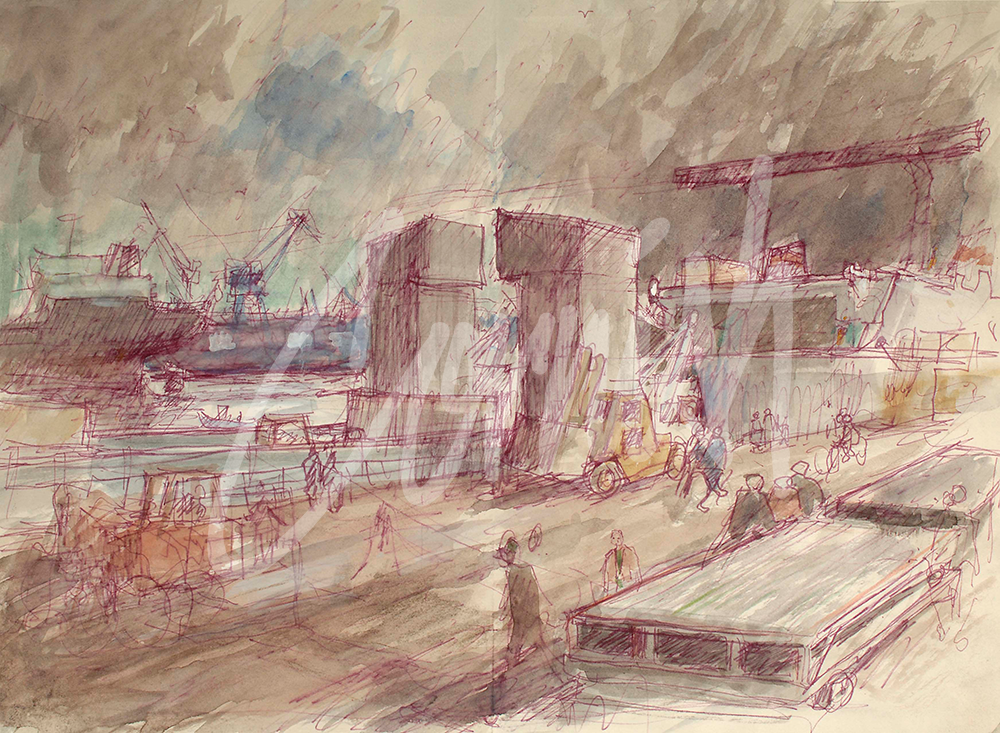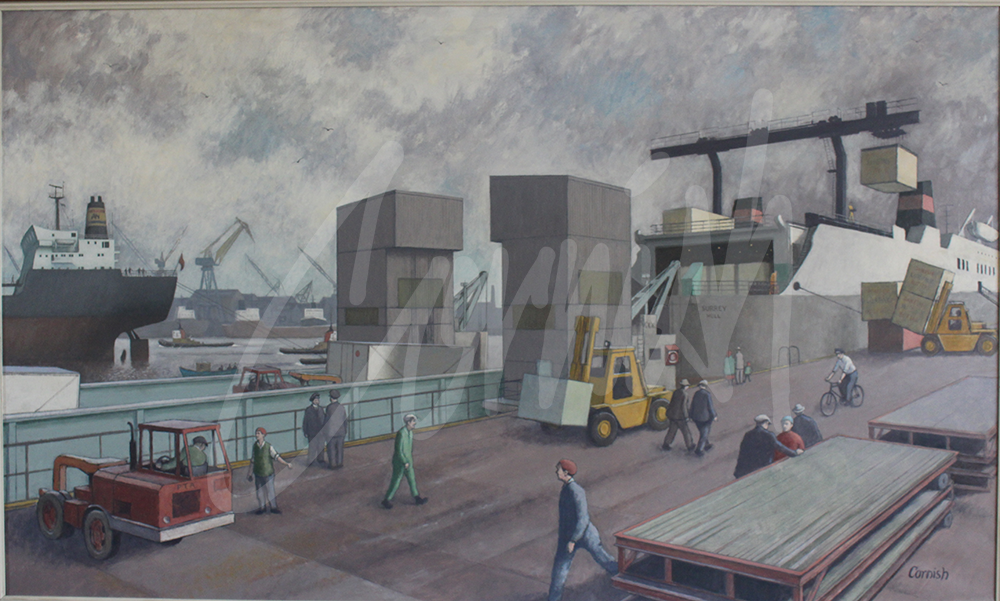 Cornish Centenary
Throughout the centenary year, an interesting range of themed exhibitions is planned in order to commemorate Norman's life and to celebrate his work.
If you would like to find out more click below:
Stay tuned via social media:
---