Latest News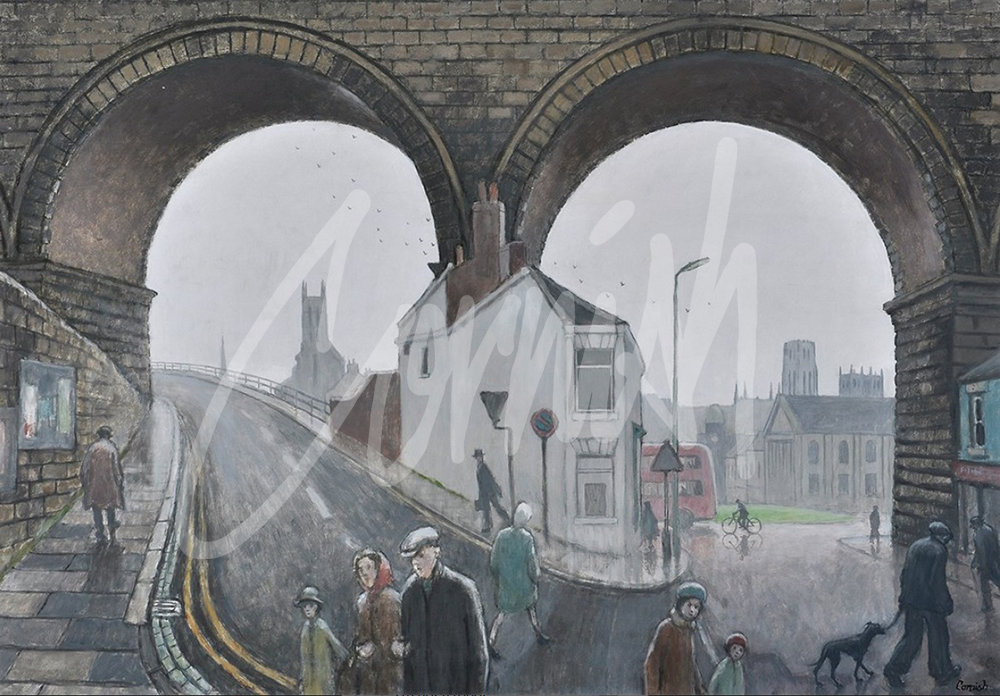 Norman Cornish in the 80s
The breakdown in the relationship with The Stone Gallery marked a significant turning point for Cornish as he continued to work every day in his studio. Although he fully understood the importance for an artist to be associated with a prestigious gallery, he declined numerous approaches by gallery owners from other parts of the country.
During this period there were many visitors to the family home in Whitworth Terrace; some would write to make an appointment and others would arrive unannounced to enquire if work was for sale. Sarah, his wife, handled all sales and increasingly developed a pivotal and supportive role which enabled Cornish to continue painting and drawing.
In 1987, Cornish devoted some of his time to writing his autobiography- 'A Slice of Life', which was eventually published in 1989. This coincided with his exhibition 'Norman Cornish at 70, at The Newcastle Polytechnic Gallery, following an introduction to the Director of the gallery by the former Lord Mayor of Newcastle, Theresa Russell.
During 1988, an opportunity presented itself for Cornish to work with Melvyn Bragg in his documentary: Scenes from Working Lives, which focussed on Stanley Spencer, Graham Sutherland and Norman Cornish.
One little known aspect of this era was a weekly gathering between Norman and Sarah in Durham City along with Sid and Rene Chaplin. The venue was Bridge Antiques (adjacent to Elvet Bridge) where they would sit and discuss art, literature, music and philosophy. For many years, the shop became a meeting point for other like- minded folks including musicians, writers and actors relaxing between performances at regional theatres. This time spent in Durham was productive for Cornish in other ways as he was inspired by new subject material which provided interesting people and shapes.
Towards the end of their many visits to Bridge Antiques, Cornish presented owners Val Graham and her husband with this previously unseen painting as a token of thanks for hosting these informal gatherings in their shop.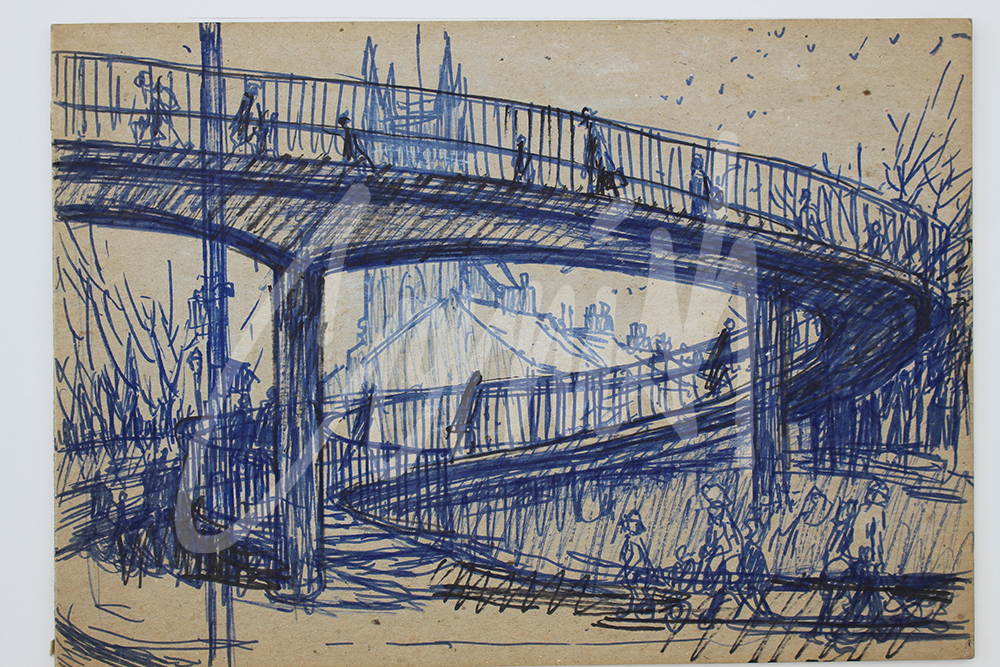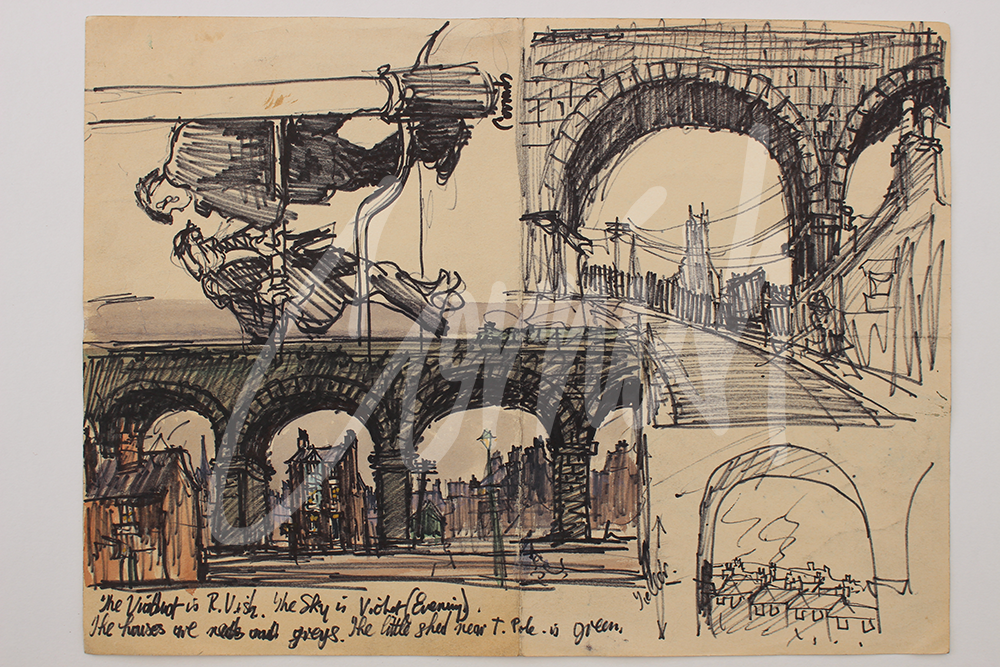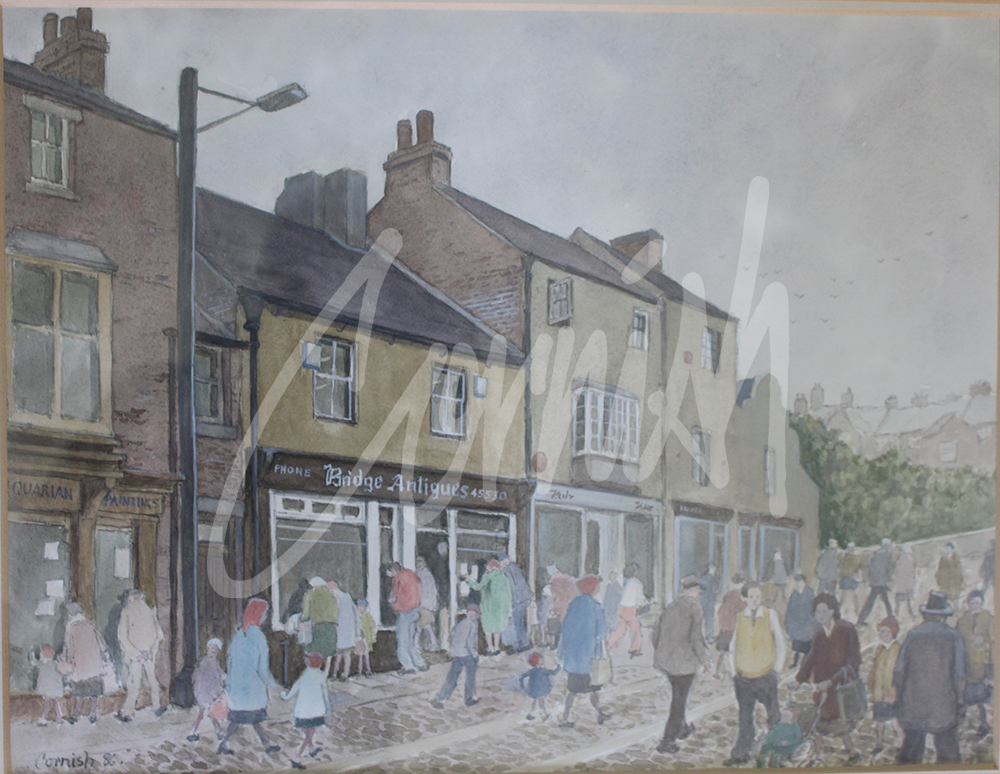 Cornish Centenary
Throughout the centenary year, an interesting range of themed exhibitions is planned in order to commemorate Norman's life and to celebrate his work.
If you would like to find out more click below:
Stay tuned via social media:
---