Latest News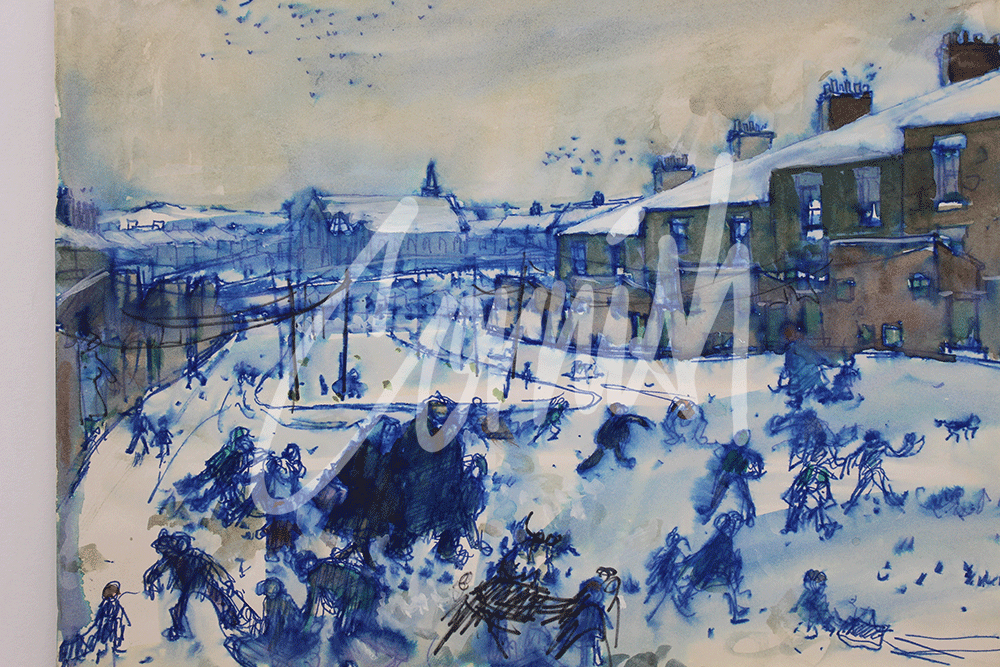 Classic Cornish: 2
Mount Pleasant Kids in snow
Throughout his career Cornish painted many different street scenes in and around the Spennymoor area. He often re-visited the same location on different occasions and at different times of the year carefully recording people at work and play. This piece of work may be interpreted as a genre scene (an image of daily life) which allows great insight into the daily cultural landscape with pictorial representation in a variety of media.
One of Cornish's other significant influences was Pieter Breugel the Elder (1525-1569) and this is evidenced in this scene which captures children at play in the snow and others going about their daily lives. This oil on canvas is a very carefully constructed composition which brings together so many elements, not least the 42 individual children and adults, carefully placed to appear to interact naturally. An excellent example of inspiration for Cornish from simple everyday activity.
The width of the back street has been expanded to lead the eye towards the Holy Innocents church which anchors the whole composition.
In his own words:
This picture has a lot of things I feel about it - kiddies playing in the snow for instance. The church crowns the whole thing and is symbolic of the whole area in a non-religious kind of feeling. Compositionally, take the roof of the row on the right and move left across the picture in a long diagonal- from one side to the other. If you look at the other side, another long diagonal, the two diagonals cross a rectangular theatre of operations. People playing echo the diagonal shapes. Look at the lady in the blue on the right echoing that shape, another diagonal. This is how I feel about it, for instance, the lady with the two little ones, one a bit bigger than the other. She has a hand reaching out and has obviously seen all of this activity with snow balls and she knows the little one is going to get hit, so she says: Bring that little one here. On the other side, these two are looking back into the picture which is interesting as it is part of the diagonal as well. In the main part, front right, are older boys playing snowball fights and the little dog excited and barking.
This painting and many other street scenes and related quotations, plus preparatory drawings can be enjoyed in Behind the Scenes: The Norman Cornish Sketchbooks. In addition, the book includes four academic essays and three other chapters examining in depth: Bar Scenes, Observations of People and Mining Scenes. Lavishly illustrated, copies may be purchased by visiting www.normancornish.com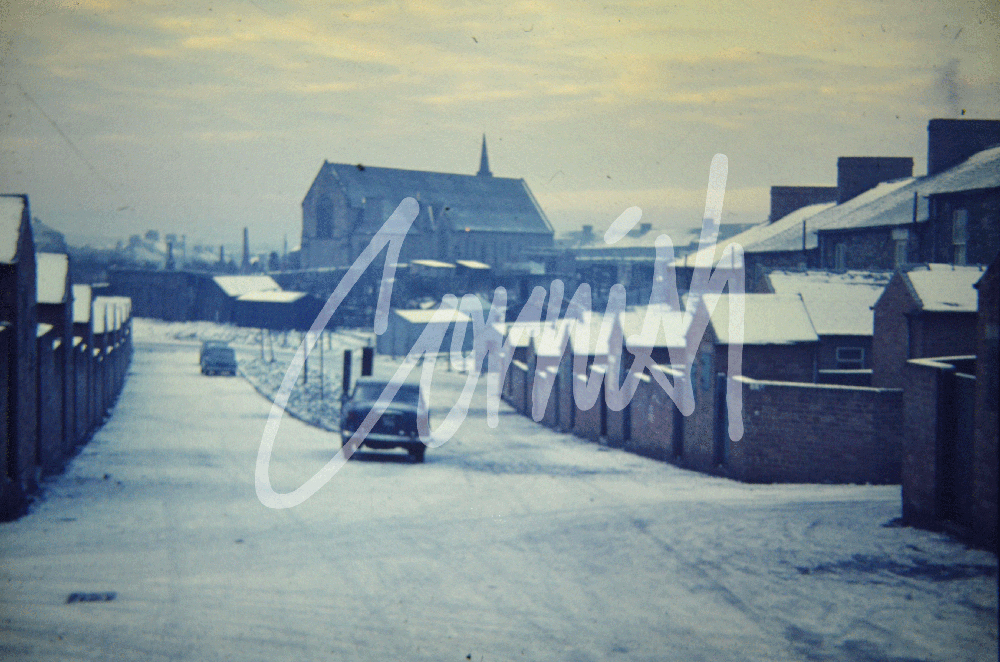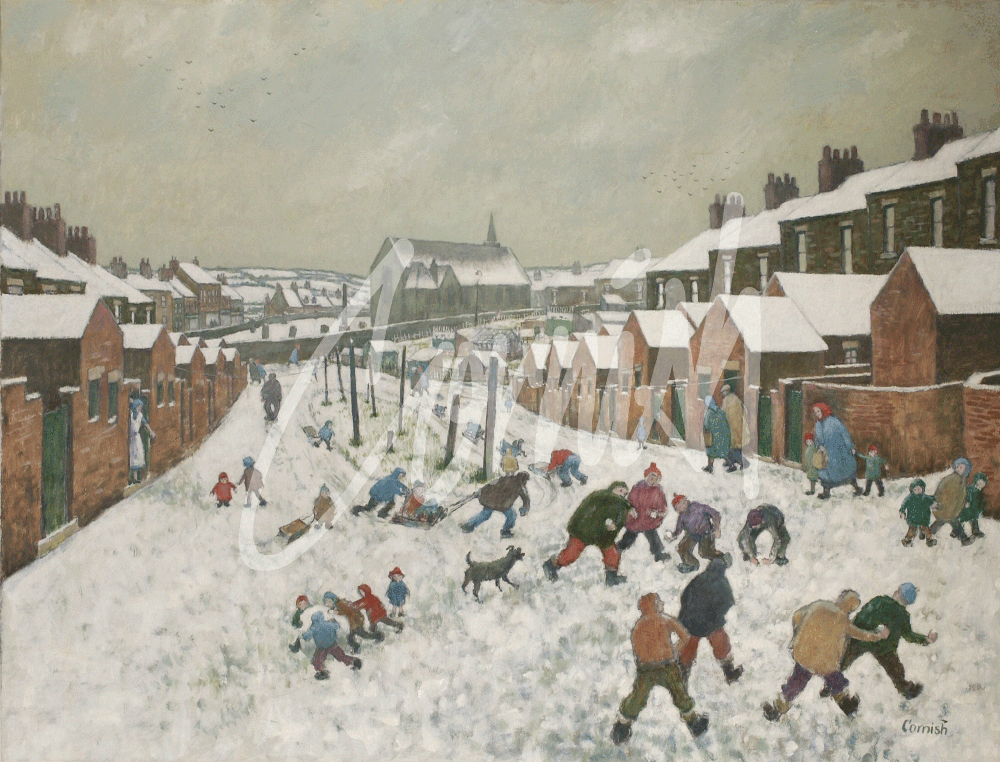 Cornish Centenary
Throughout the centenary year, an interesting range of themed exhibitions is planned in order to commemorate Norman's life and to celebrate his work.
If you would like to find out more click below:
Stay tuned via social media:
---