Latest News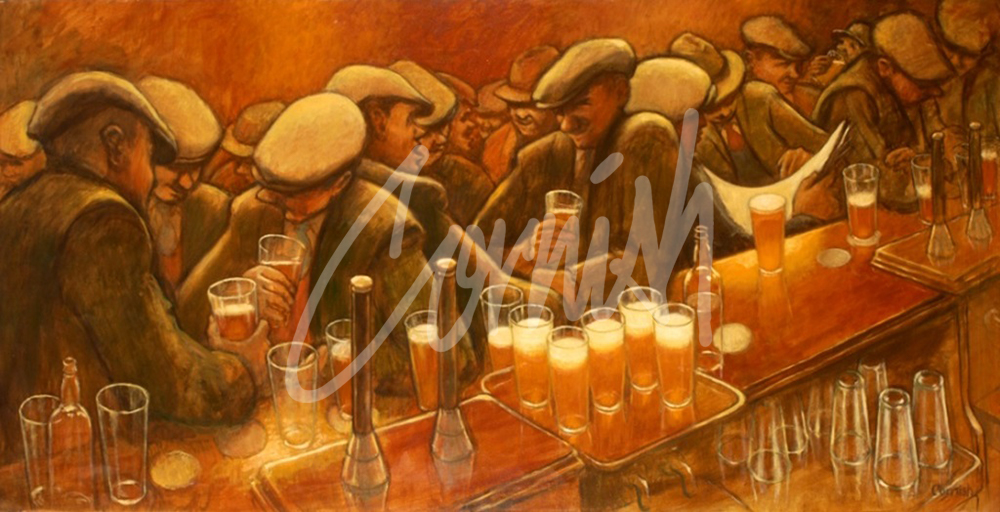 The Busy Bar: Human Drama
Norman Cornish's studio is currently on long-term loan from Beamish Museum to Spennymoor Town Council, and is the centre-piece of the Coming Home exhibition at the Bob Abley Gallery. In 2014, a scrap of paper was discovered in the back of a drawer in the studio table.
The scrap of paper revealed for the first time a preliminary rough sketch of a bar scene. More significantly, there were three statements setting out the underlying principles which Cornish employed to develop the composition of The Busy Bar, which became one of his most admired and appreciated paintings.
It is human drama based on gesture and attitudes.
It is monochromatic.
The accent is on atmosphere which contrasts the earthy humanism with the mysterious glitter of the beer and the glasses.
A fascinating insight, which discloses his deep thoughts about the underlying geometry of the picture. A clear and carefully considered structure, with a highly complicated design and unusual perspective from the barmaid's view helps to invite us into this busy bar full of activity and animated conversation.
In his own words:
Again, the bar is a big diagonal shape – wide bar coming along half way up the right-hand side down to the section area of the base. Then, of course, there are other shapes teetering away from his hand, down to under the bar. It's not too obvious, but it is two diagonals, one against the other - rather like when you see someone playing a violin. You need a violin and you need a bow to cross in order to get music. If you don't do that, you don't get a lot of music – it helps to create feeling. Of course, the actual men themselves created circular rhythms within the group. The circular rhythms knit together like a jersey.
As an underground miner, Cornish was fully immersed in his community. The beer in Cornish's glasses gave him the passport to be able to share, observe and record the communal life in pubs because he was easily able to blend in and this gave him the opportunity to produce so many character drawings of his subjects.
In 1989 The Busy Bar was purchased by Scottish & Newcastle Breweries to be hung in their boardroom. In 2007, the painting was donated to The Permanent Collection at Northumbria University and it forms part of the Norman Cornish: Definitive Collection at The Bowes Museum extended from August 1st to January 17th 2021.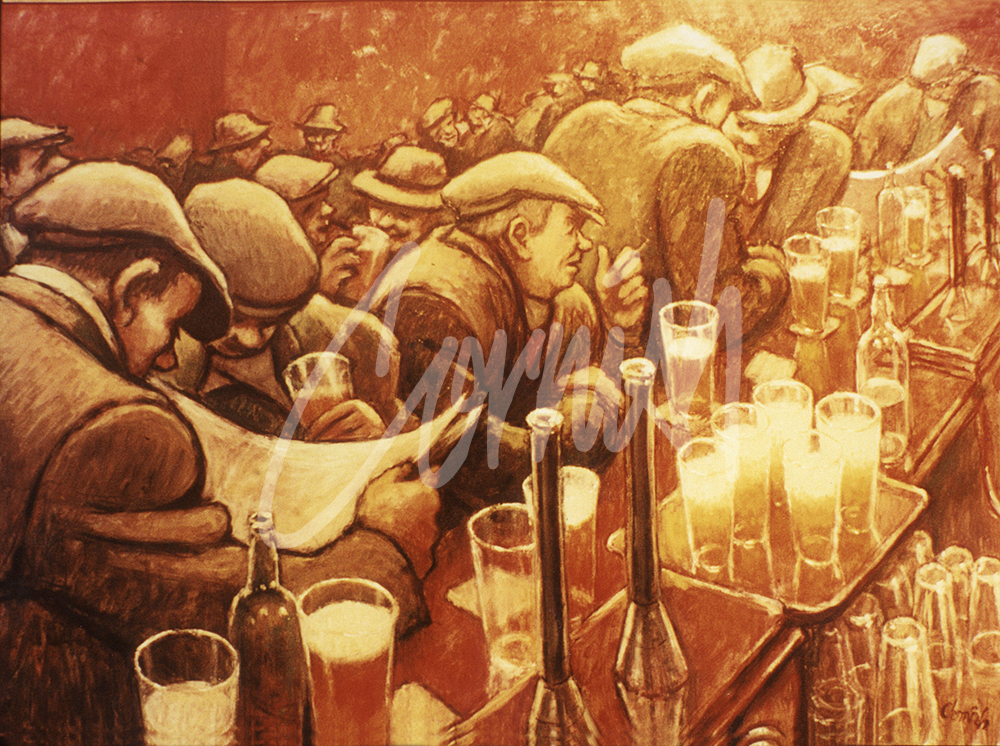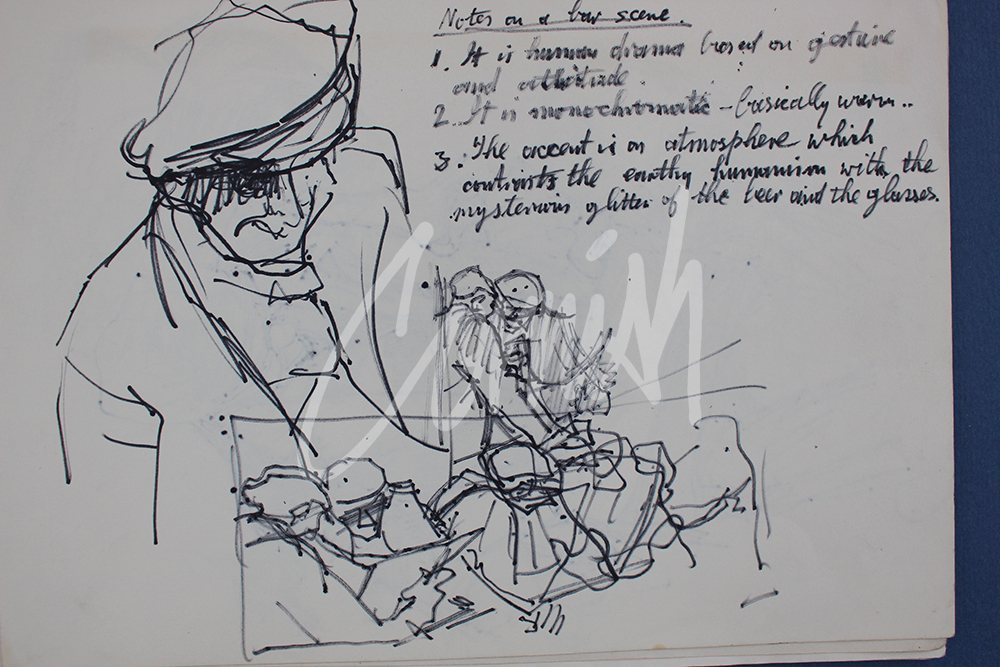 Cornish Centenary
Throughout the centenary year, an interesting range of themed exhibitions is planned in order to commemorate Norman's life and to celebrate his work.
If you would like to find out more click below:
Stay tuned via social media:
---