Latest News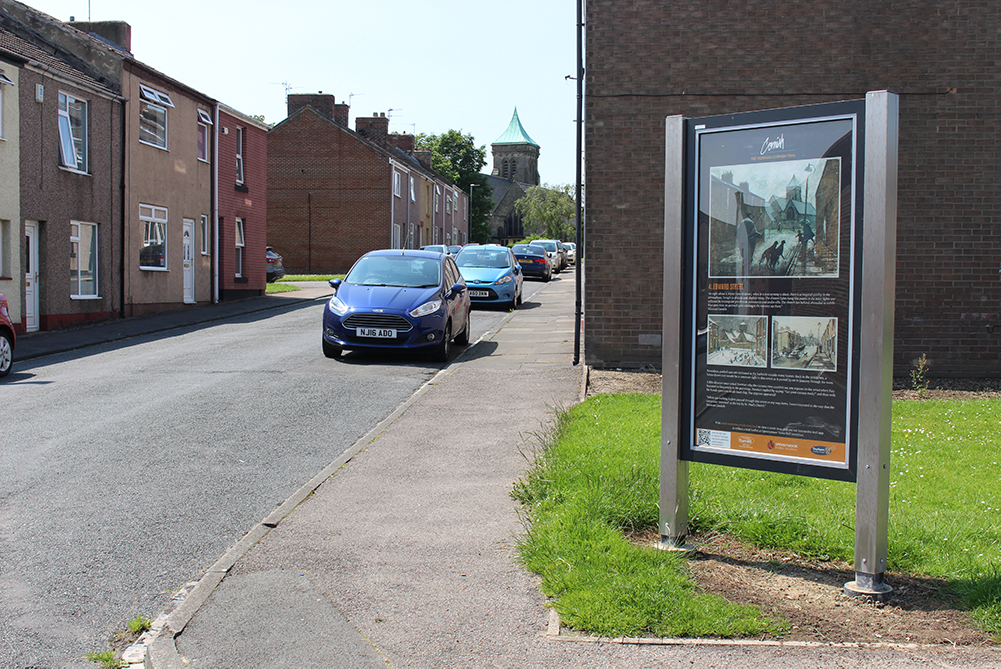 A Hidden Gem: The Norman Cornish Trail
The Norman Cornish Trail in Spennymoor opened in April 2019 to launch his Centenary Year. Over 10,000 visitors have enjoyed this fascinating walk of 1.5 miles visiting 10 of the famous locations which inspired some of his most iconic paintings.
Follow in the footsteps of one of the leading 20th Century British artists in his home town and also visit the Coming Home exhibition at the Bob Abley Gallery in Spennymoor Town Hall. Free parking is available at the back of the Town Hall and the journey begins at the John Kitson Achway where a selection of Cornish's images, wonderfully illuminated on glass panels, can be viewed. Here you can collect a free souvenir brochure guide to the trail or download a version at www.normancornish.com/trail
There are ten locations to visit and the walk takes about one hour. An audio version of the information on each panel may be accessed via a QR code at each point of interest.
In his own words:
"Spennymoor has all that a painter needs in order to depict humanity"
The Norman Cornish Trail was recently featured by Visit Durham for the July edition of North East Living magazine and if you follow the link below you can read the featured article : Discover Durham's hidden gems this summer.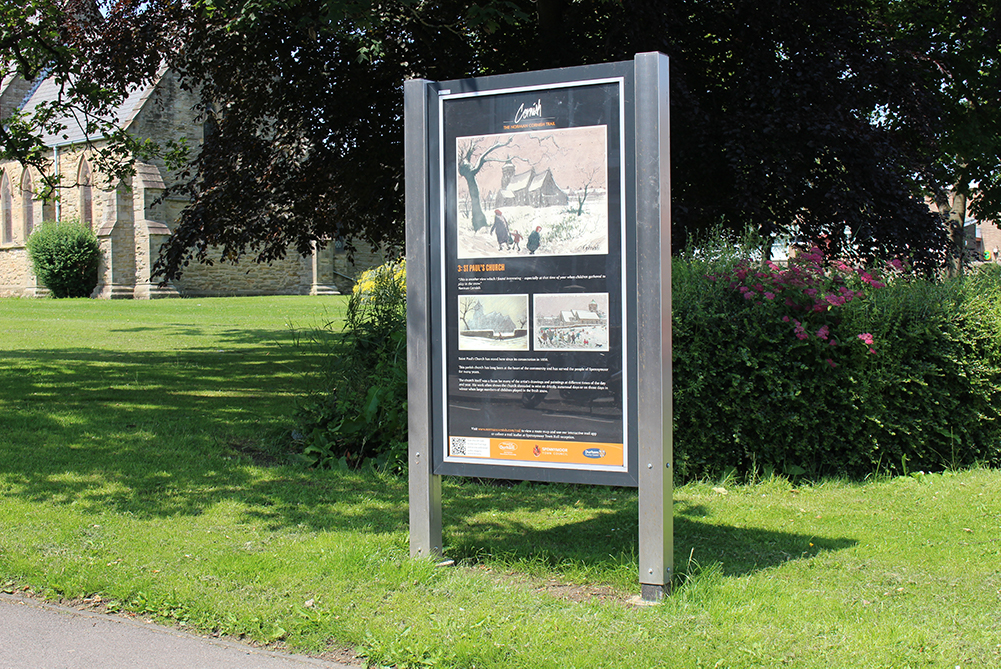 Cornish Centenary
Throughout the centenary year, an interesting range of themed exhibitions is planned in order to commemorate Norman's life and to celebrate his work.
If you would like to find out more click below:
Stay tuned via social media:
---