Latest News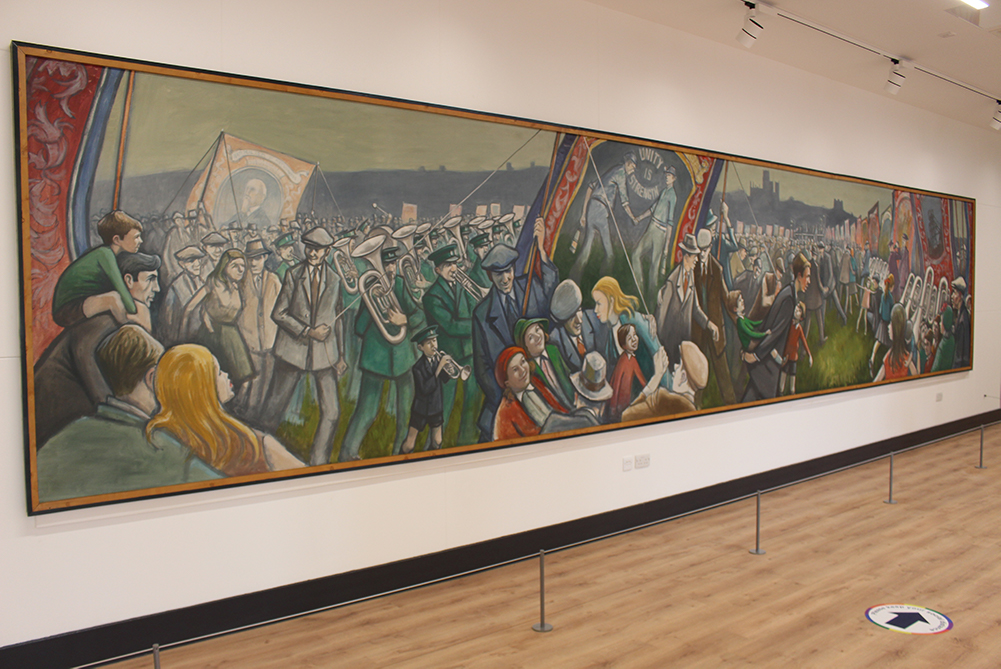 Bishop Auckland Town Hall open.
You can now visit and see the Norman Cornish Mural in its new location where it looks simply stunning.
The Bishop Auckland Town Hall was originally planned to open in April 2020 following its £1.5m refurbishment of the café, library, theatre and gallery spaces. However, due to social distancing guidance and restrictions on the reopening of theatre venues, the staff are currently only opening the café to the public.
During the past few weeks, they have been preparing the building and have undertaken a full Covid-19 risk assessment, including clear signage for customers and seating arranged to allow lots of space to move around.
On Monday 3 August, the new café/bar opened to the public and is now much bigger, brighter and relocated at street level at the front of the building, as well as temporarily in the gallery and library areas in order to create more space.
Regular opening times will be Monday to Saturday 10am - 4pm. There is no need to book and the new menu will include a wide selection of fantastic locally sourced produce.
Although the library space will continue to be closed for access to browsing and PC use, the new Pick and Collect service will be available at this site.
For more information on Pick and Collect visit www.durham.gov.uk/pickandcollect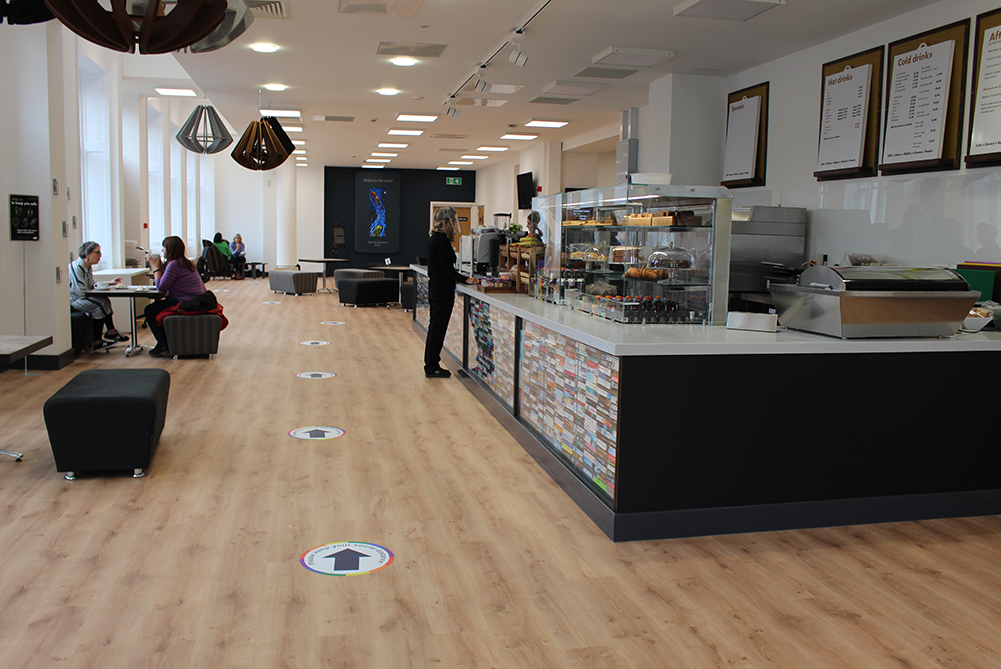 Cornish Centenary
Throughout the centenary year, an interesting range of themed exhibitions is planned in order to commemorate Norman's life and to celebrate his work.
If you would like to find out more click below:
Stay tuned via social media:
---