Latest News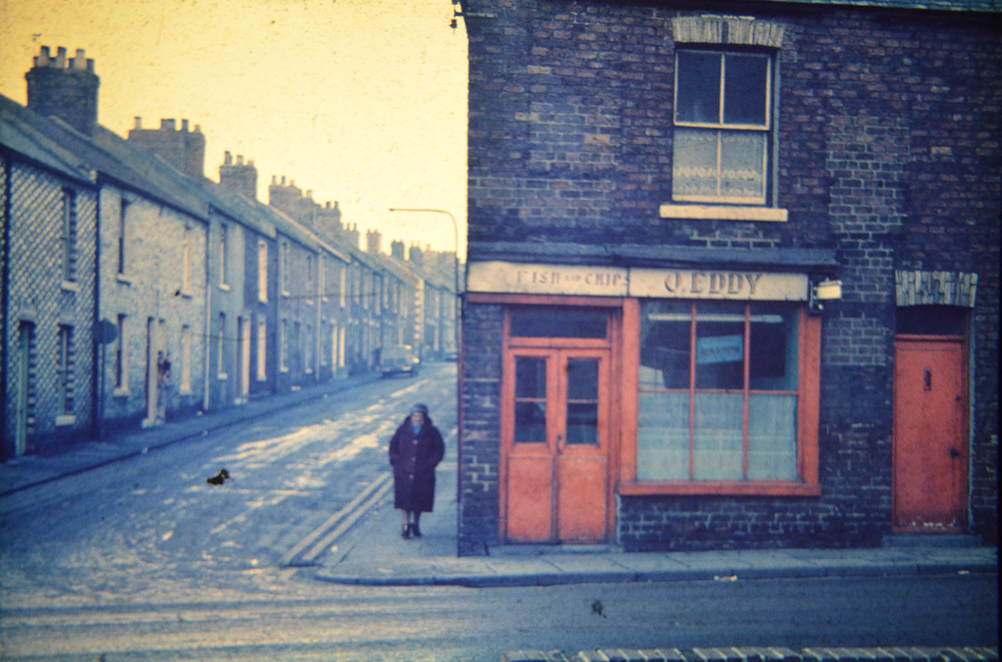 Eddy's Fish Shop
Eddy's Fish Shop, now demolished, was a focal point in the community. This was from a time when 'corner shops' were a common feature in many towns and villages.
Cornish's interest in Eddy's Fish Shop began one day in the early 60s when he called to see Stan and Mary Eddy in their shop and he asked the question:
'Stan, do you mind if I paint your fish shop?'
Stan and Mary Eddy originally owned fish and chip shops in Church Street and Villiers Street and there were other fish and chip shops in the town. Mary and Stan met in the RAF where Mary was a truck driver and Stan had returned from living in the USA. During a period of change in Spennymoor, the fish shop at the bottom of Craddock Street became available as Stan's brother Oswald approached retirement. The shop was surrounded by houses, pubs and The Rink Ballroom (formerly The Clarence Ballroom) where Norman first met Sarah in 1944 . Oswald's initial was retained on the sign outside and the location was perfect for brisk trade. It also interested Cornish who saw the potential for a scene which was to become one of his most admired subjects, evoking memories for so many people who grew up at a time when fish and chip shops featured with significance in communities.
The shop remained open until circa 1974 when it was demolished along with the ballroom and other unsafe buildings. The paintings and drawings are all about community and a particular slice of life. Stan and Mary's sons became popular stalwarts in the community - Ronnie as Chair of Governors at Rosa Street School, (located a short distance from the shop) and Gordon who served with distinction as a member of the Durham Constabulary for thirty years.
In his own words:
The local collieries have gone, together with the pit road. Many of the old streets. chapels and pubs are no more. A large number of the ordinary but fascinating people who frequented these places are gone. However, in my memory, and I hope in my drawings, they live on. I simply close my eyes and they all spring to life.
The final word from Ronnie Eddy:
'The chips were regarded as good, but couldn't touch the chip van!'
Eddy's Fish Shop is featured in Behind The Scenes: The Norman Cornish Sketchbooks, and the original location in Craddock Street may be visited as part of the Norman Cornish Trail. normancornish.com/trail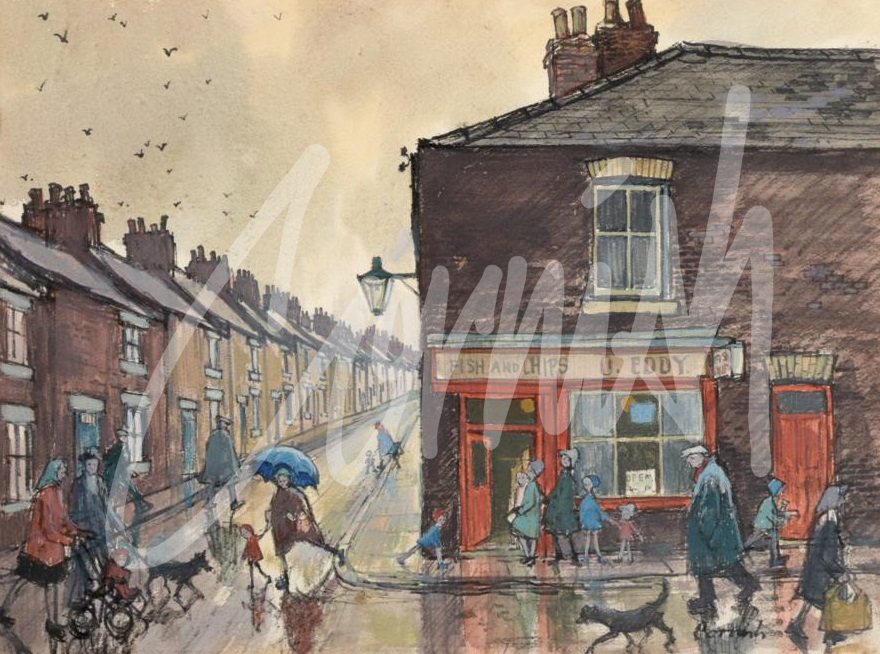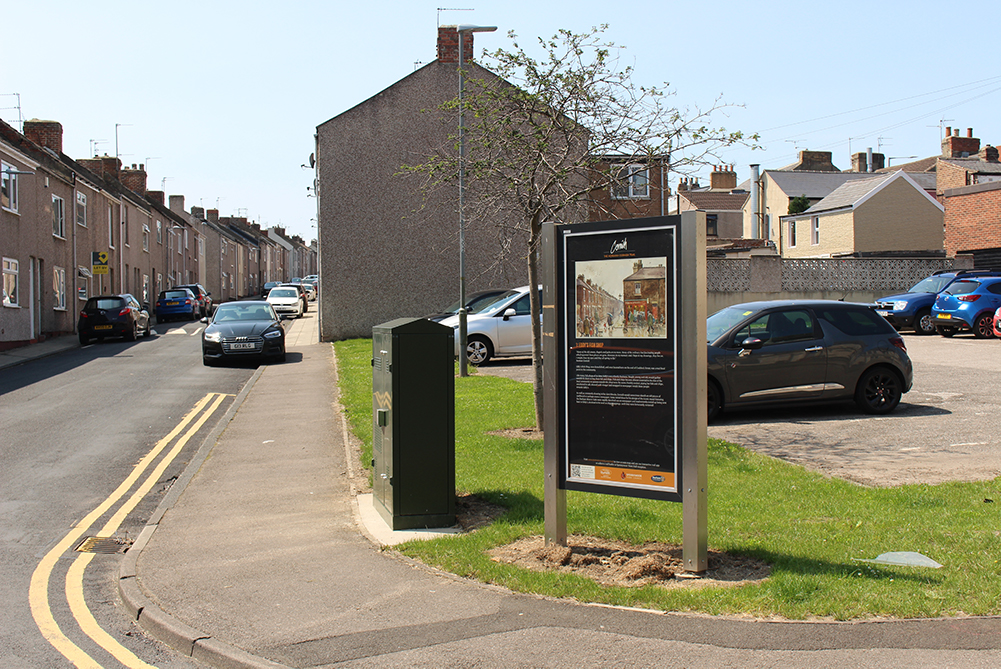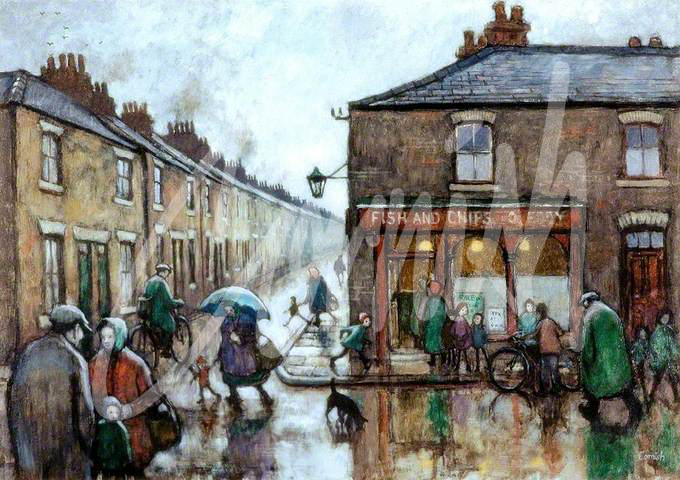 Cornish Centenary
Throughout the centenary year, an interesting range of themed exhibitions is planned in order to commemorate Norman's life and to celebrate his work.
If you would like to find out more click below:
Stay tuned via social media:
---