Latest News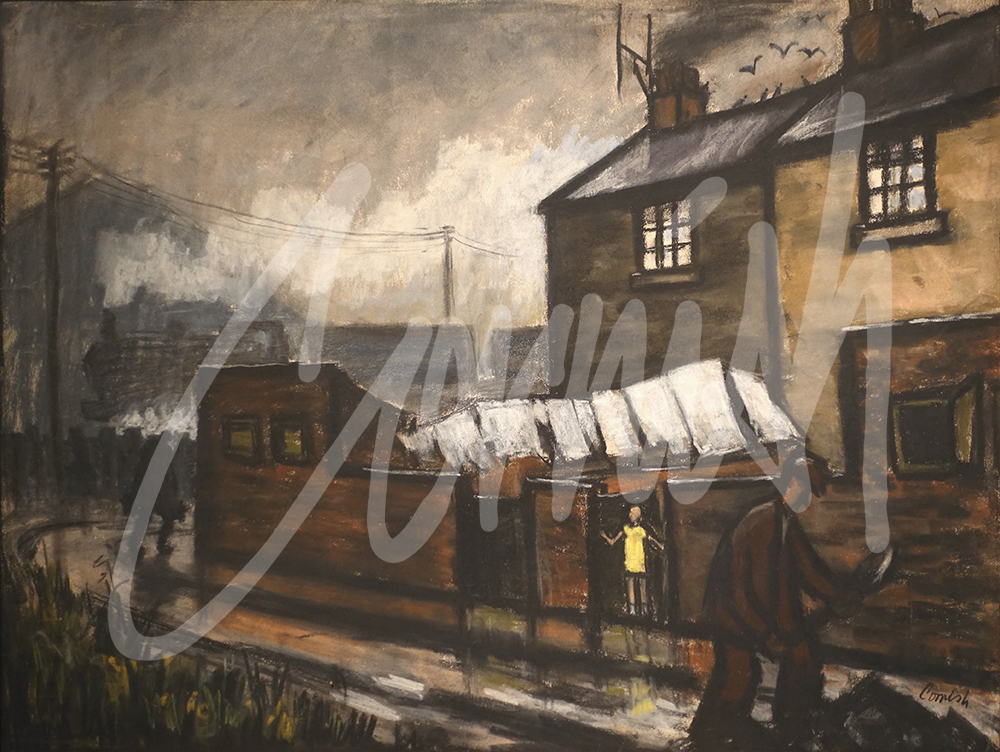 Bishops Close Street
Cornish lived in Bishops Close Street, Spennymoor, for most of his childhood, moving there when only a few months old from nearby Oxford Street.
During his youth, the housing conditions on the street were primitive; there were no bathrooms, gardens or inside lavatories. The houses were illuminated by gaslight and a penny gas-meter. Epidemics of diphtheria, smallpox and scarlet fever were rife amongst the children.
Bishops Close Street was surrounded by the old ironworks, the gas works and the railway line - a harsh industrial landscape. But as Cornish later recounted, 'to live next to a large slagheap mightn't sound very pleasant, but to our inventive young minds it became an adventure playground'.
After marrying Sarah in 1946, and living first in rented rooms, the couple moved to their own house on nearby Catherine Street in which Cornish's grandmother had once lived. In 1953 they returned to Bishops Close Street, to a Colliery house that was better equipped and more suited to family life after the arrival of their children, Ann and John. Here Cornish recorded the everyday life of his family in hundreds of deeply personal sketches. Cornish rarely dated his work but the scene captured at the back of the street suggests the late 1950s, showing a piece of social history as a delivery of coal was being shovelled into the coal shed. The young girl in the painting may be Cornish's daughter Ann, providing a contrast to the gloom and remnants of industry, with the shape of the plume of smoke repeated along the washing line.
The street was also a busy through-route for people walking to and from the factories at Low Spennymoor, and Dean and Chapter Colliery at Ferryhill via the bridge under the railway line at the end of the street.
The family remained in Bishops Close Street until 1967. The mines were closing, and more space was needed both for the growing family and for Cornish's development as a professional artist. The move was made to Whitworth Terrace.
In his own words:
'I think of houses I once lived in, that I grew up in, that my early married life was spent in and that my children were born in, but they are all now gone. Indeed, the site of my last home in Bishop's Close Street is now occupied by swimming baths'
33 Bishops Close Street is being recreated at Beamish Museum as part of the re-making Beamish 1950s town and is featured in Behind The Scenes: The Norman Cornish Sketchbooks with previously unseen images.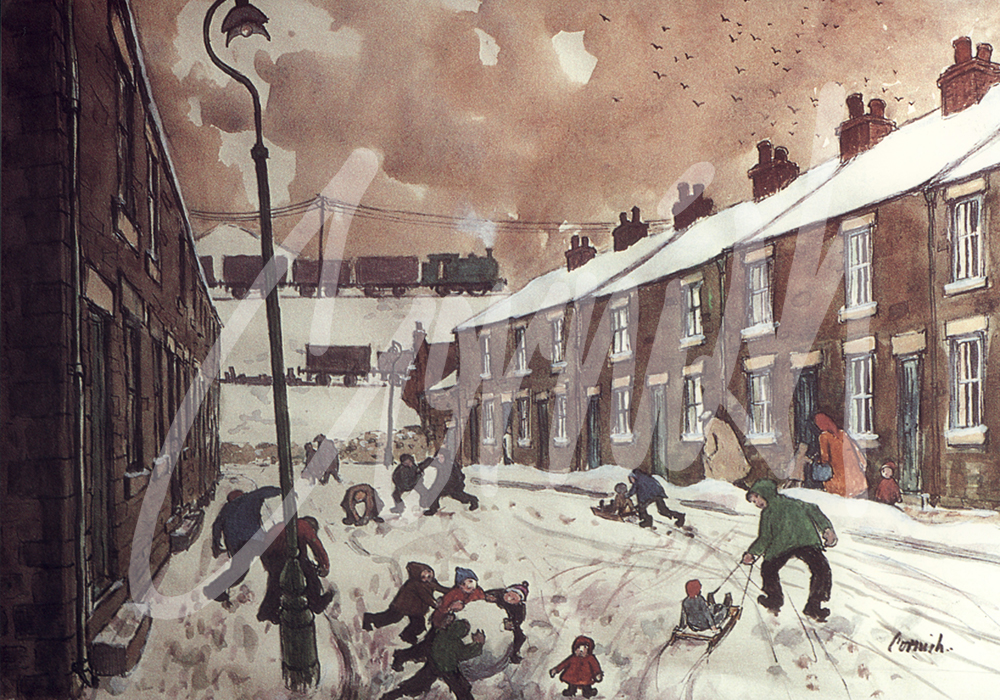 Cornish Centenary
Throughout the centenary year, an interesting range of themed exhibitions is planned in order to commemorate Norman's life and to celebrate his work.
If you would like to find out more click below:
Stay tuned via social media:
---