Latest News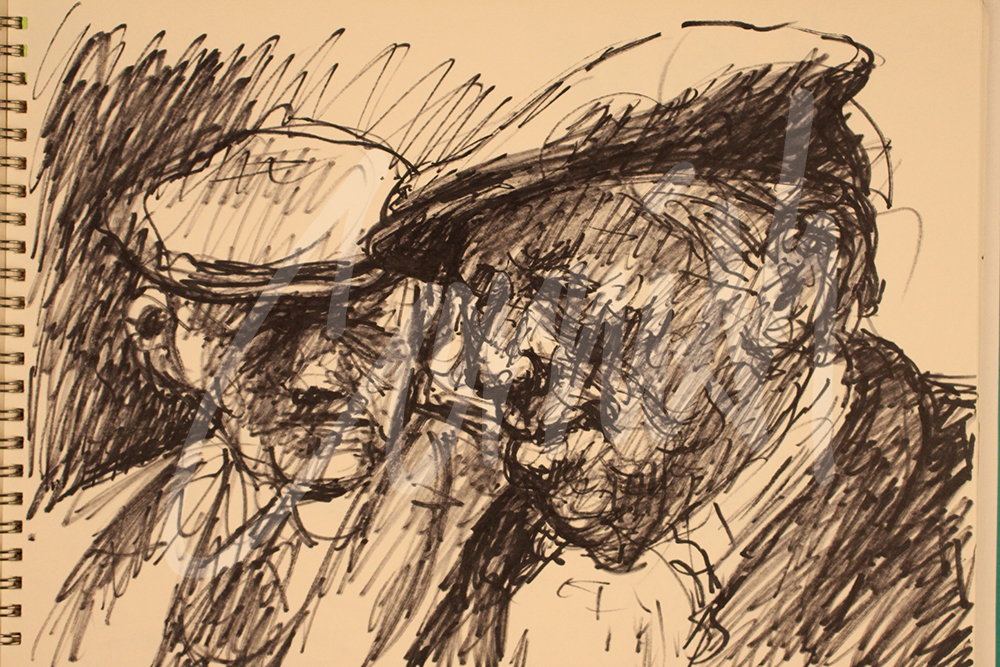 The Sketchbooks.
Cornish's sketchbooks were catalogued by Ann and Mike Thornton & John and Dorothy Cornish during one week in August 2012. Two hundred and sixty-nine sketchbooks were recovered from Norman's studio in Spennymoor.
They provide a remarkable visual journal of his work, capturing and recording the people and places in and around Spennymoor, County Durham and from across the region. Many of the drawings subsequently provided the material for his paintings.
In a conversation with Mike Thornton in 2009 Cornish requested that his sketch-books 'have a life of their own and be of interest to people'. Cornish was adamant that they should not be cast aside and forgotten, but appreciated in some way. He also suggested 'they should be available for the public to view, to teach people to look at things'. The complete collection has been photographed, documented and currently in the archive at Northumbria University.
The sketchbooks give an insight into Cornish's approach towards gathering information for his subject material. Early in his career he was encouraged by Bill Farrell at The Spennymoor Settlement to paint the world around him, the world he knew and this is a thread which runs throughout all of the sketchbooks. Some subjects appear frequently, such as bar scenes, Berriman's Chip Van and the streets of Spennymoor along with personal notes and 'to do' lists'.
Cornish was aware of the contribution his work could make to both the history and sociology of mining communities and the sketchbooks make them a valuable resource far beyond the world of art.
The sketchbooks provided the inspiration for the publication of 'Behind The Scenes: The Norman Cornish Sketchbooks', which explores the relationship between the original drawings and related completed works.
Extracts from the sketchbooks and contributions from the guest writers will be featured in the coming weeks and months as a follow on from the exhibition at Palace Green Library in Durham, during the centenary year.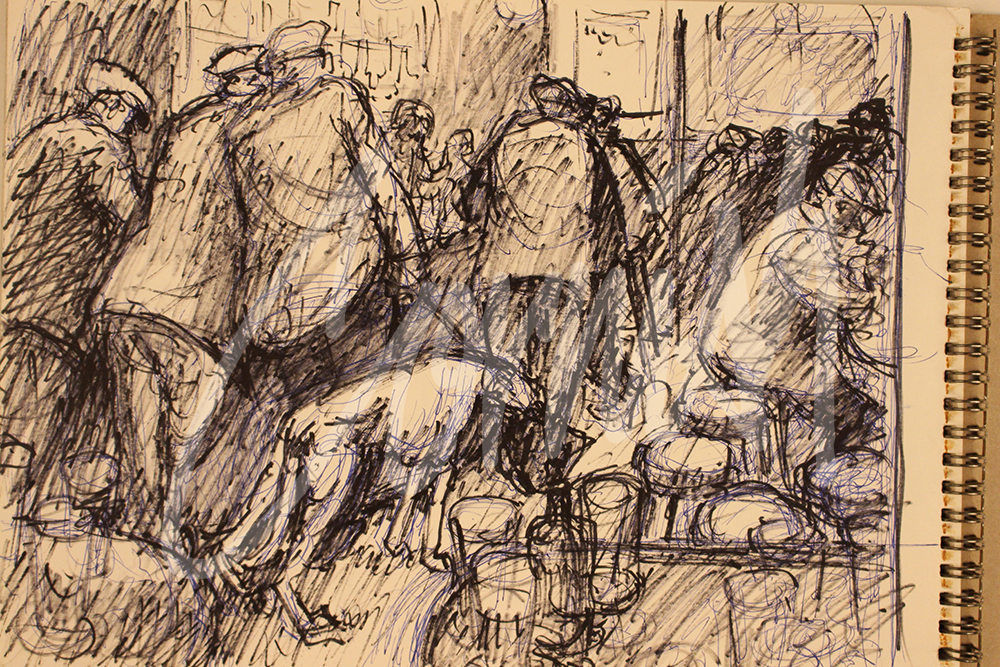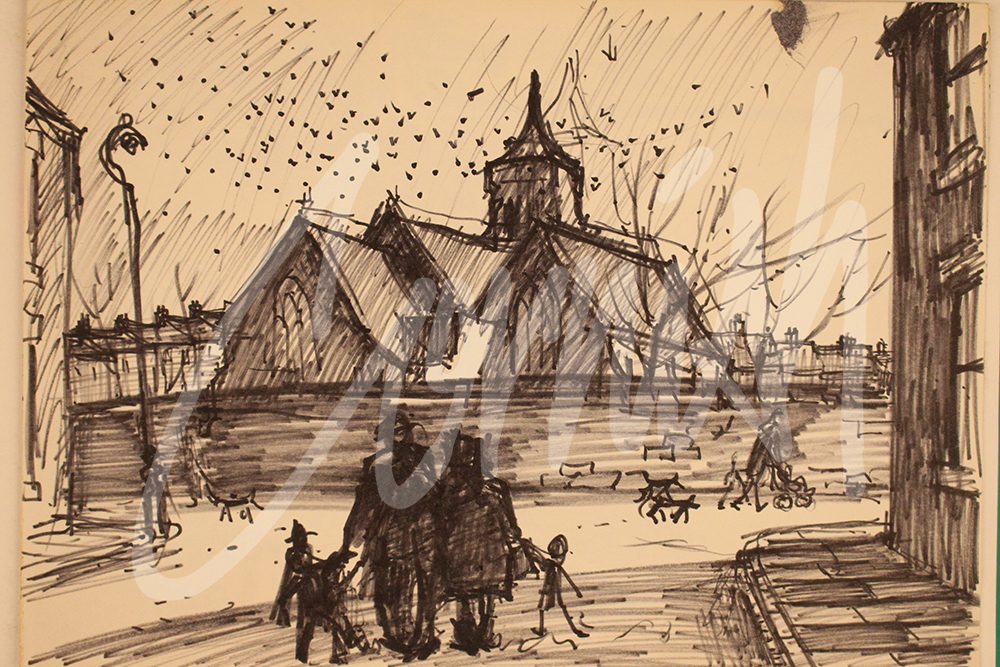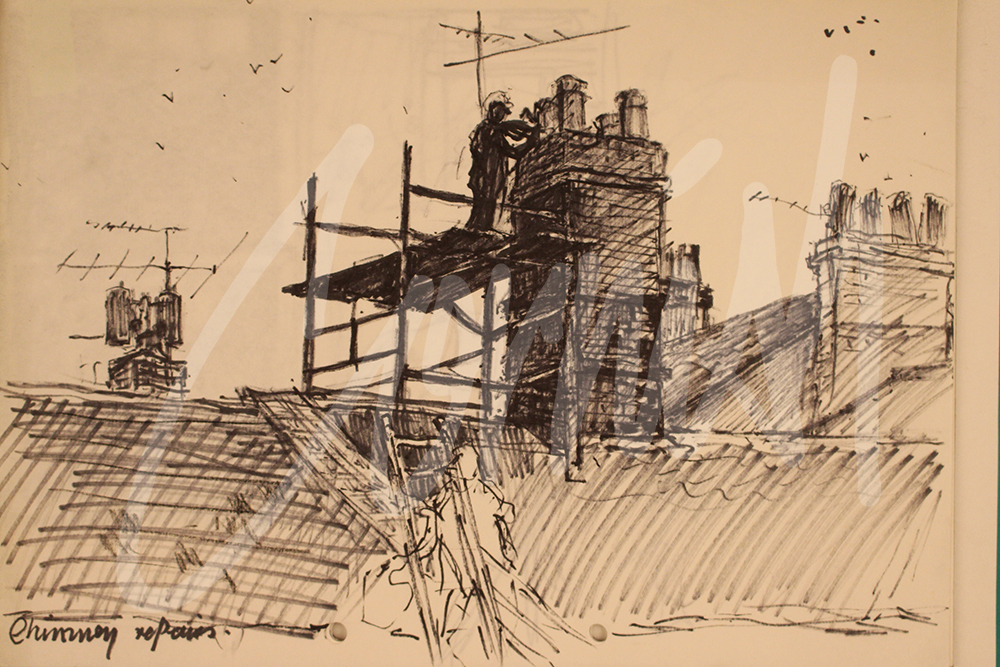 Cornish Centenary
Throughout the centenary year, an interesting range of themed exhibitions is planned in order to commemorate Norman's life and to celebrate his work.
If you would like to find out more click below:
Stay tuned via social media:
---