Latest News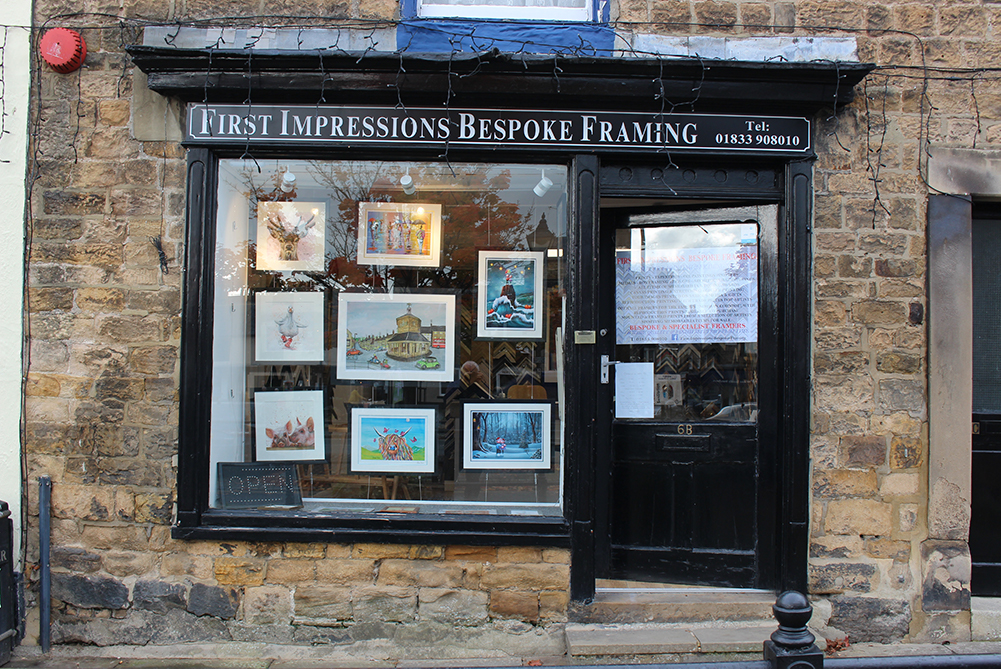 Framing
In the early days of his career, Cornish was taught the skills and techniques of framing pictures by members of the Sketching Club at the Spennymoor Settlement. Framing his own work at Bishop's Close Street was a huge challenge in the limited space available.
Following the move to 67 Whitworth terrace in 1967, Cornish was at last able to store mouldings, mounts, glass and an acquired Morso frame cutter which ensured perfect frame joints. In recent years, some owners have reframed early works from the 50s and 60s to include acid free mounts and museum quality glass which wasn't widely available all those years ago. Occasionally another picture is found on the reverse side.
One day, working in his studio at Whitworth Terrace in the late 1970s, two young lads from next door, were making a lot of noise climbing on the garden wall, and generally being a distraction. The lads received a polite word from Cornish about the noise and how it was disturbing his concentration as he was working in his studio.
Years later, the brothers went on to play a supportive role in taking Cornish's work to an admiring public. Duncan Allison served his time as a printer and was involved in the production and printing of the book 'Behind the Scenes: The Norman Cornish Sketchbooks'.
Nigel Allison, along with his wife Elli, and small team, have been responsible for the framing and dispatch of our online reproductions since 2015 from their premises at the old Post Office at Tindale Crescent, Bishop Auckland.
More recently, their business, First Impressions, acquired new premises at Barnard Castle and an opportunity to launch a new shop and regain a high street presence.
First Impressions is a long-established framing business with high standards of craftsmanship and a loyal clientele. The owners have considerable experience in all matters involved in printing, photography and framing.
We wish Nigel and Elli Allison, and staff, every success in their new premises and look forward to sustaining the relationship with the brothers which started 45 years ago.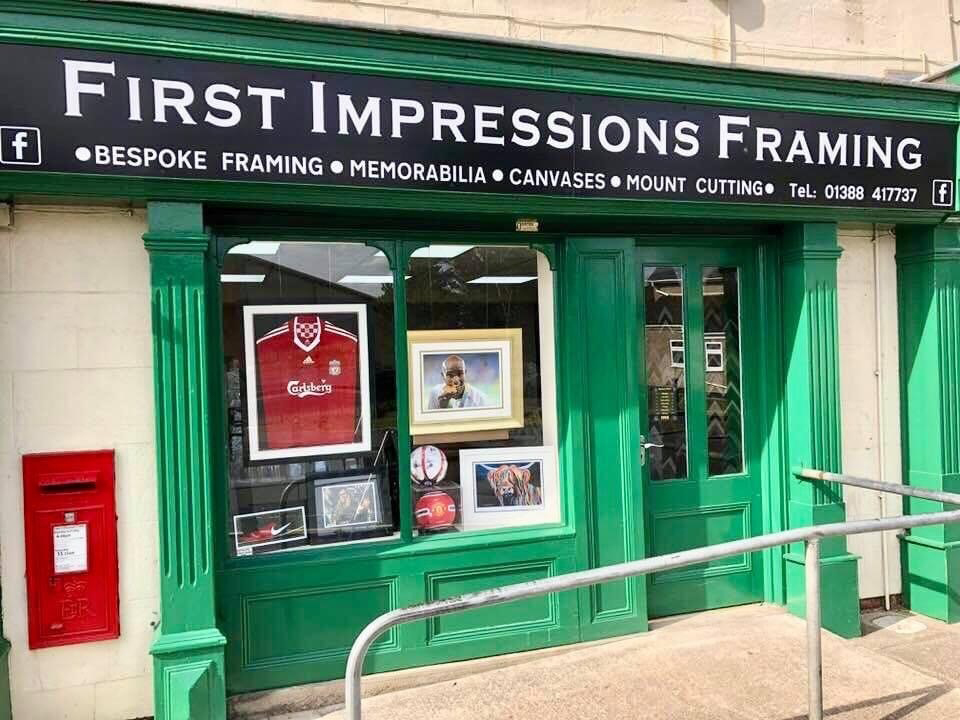 Cornish Centenary
Throughout the centenary year, an interesting range of themed exhibitions is planned in order to commemorate Norman's life and to celebrate his work.
If you would like to find out more click below:
Stay tuned via social media:
---