Latest News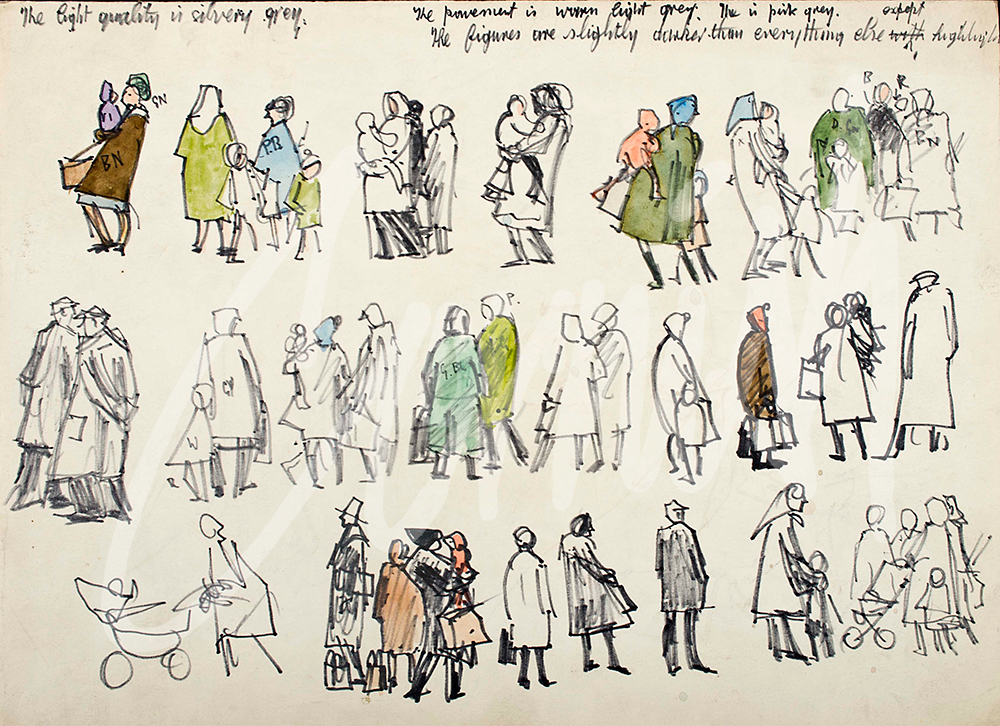 Behind The Scenes: The Norman Cornish Sketchbooks
During 2016 we began a labour of love to complete the research and prepare the design of 'Behind The Scenes: The Norman Cornish Sketchbooks,' which was launched at the Durham Book Festival in October 2017, by author and family friend Michael Chaplin.
Copies of the book have gone to all parts of the UK including several book festivals, public lectures and in the past twelve months at exhibition venues during the centenary programme of events. We often receive appreciative comments about the book from those who have enjoyed looking at the development of Cornish's work, and his personal thoughts published for the first time alongside many of his paintings and drawings. A small selection of comments follows:
This is a very well-produced book. Its balance of text and selected illustrative works gives it appeal both to the afficianado and to anyone as yet unfamiliar with Norman Cornish and his artistic legacy. The impetus for its publication now has been the availability of the rich archive that is his collection of sketchbooks. These show that, and how, he worked over images repeatedly and so illuminates the path that he took from original observation to finished work. They clearly testify to his great skill as a draughtsman and to the depth of the relationship he had with, and affection for, his subjects. The reproductions are excellent quality and are set out in sections according to subject matter. These are interspersed with quotations from Cornish himself and with short contributions from Art and History academics and people who knew him and his work personally.
There is a thoughtful and appreciative foreword by Melvyn Bragg, who, in his early TV career had done so much to raise the Cornish public profile. I thoroughly recommend this book to anyone interested in Art or Social History or in the culture of the north east region; for any interested in all three it is an absolute 'must have'.
This is the most incredible book taking the hundreds of sketches by Norman Cornish, on their journey to the finished paintings. The sketches will enthral the reader, each of them a slice of a way of life that is past, but with a perception of the human condition which is timeless.
Copies of Behind The Scenes: The Norman Cornish Sketchbooks may be purchased by visiting https://normancornish.com/shop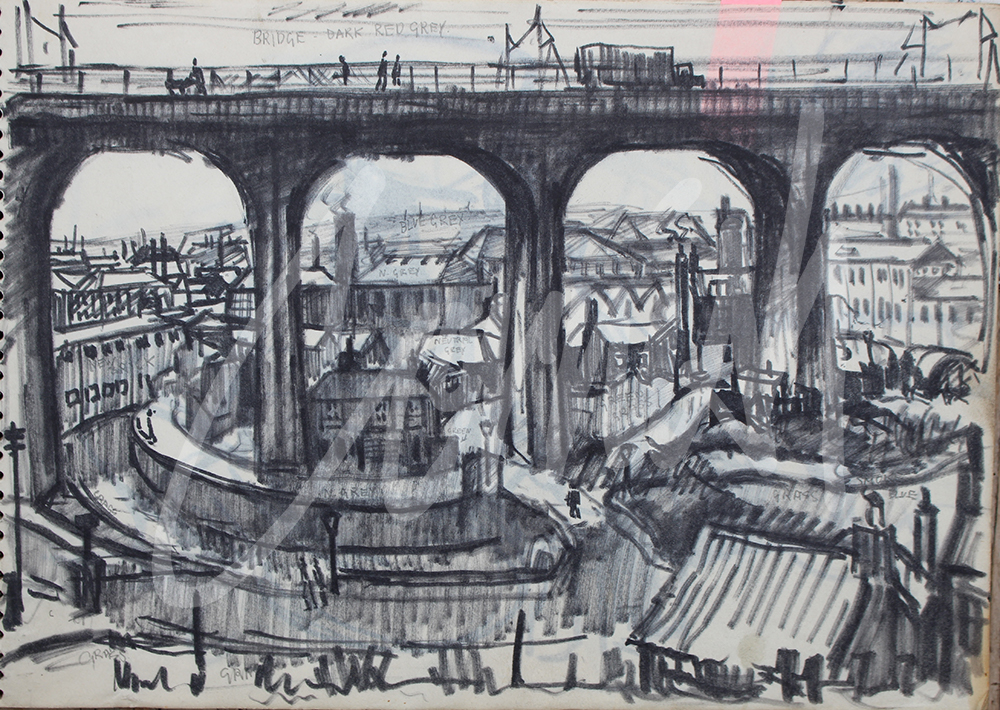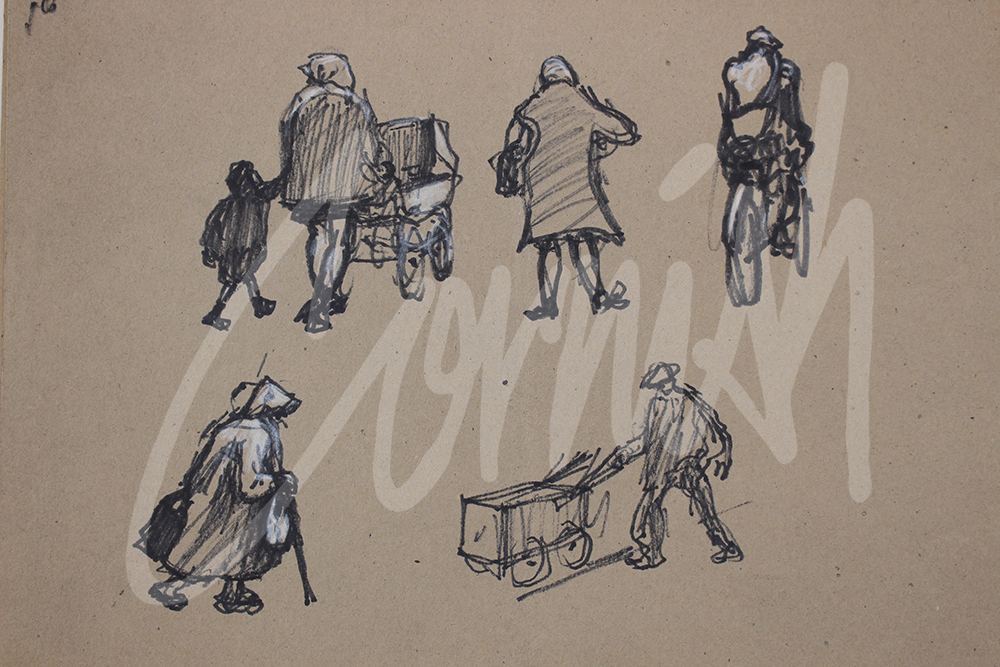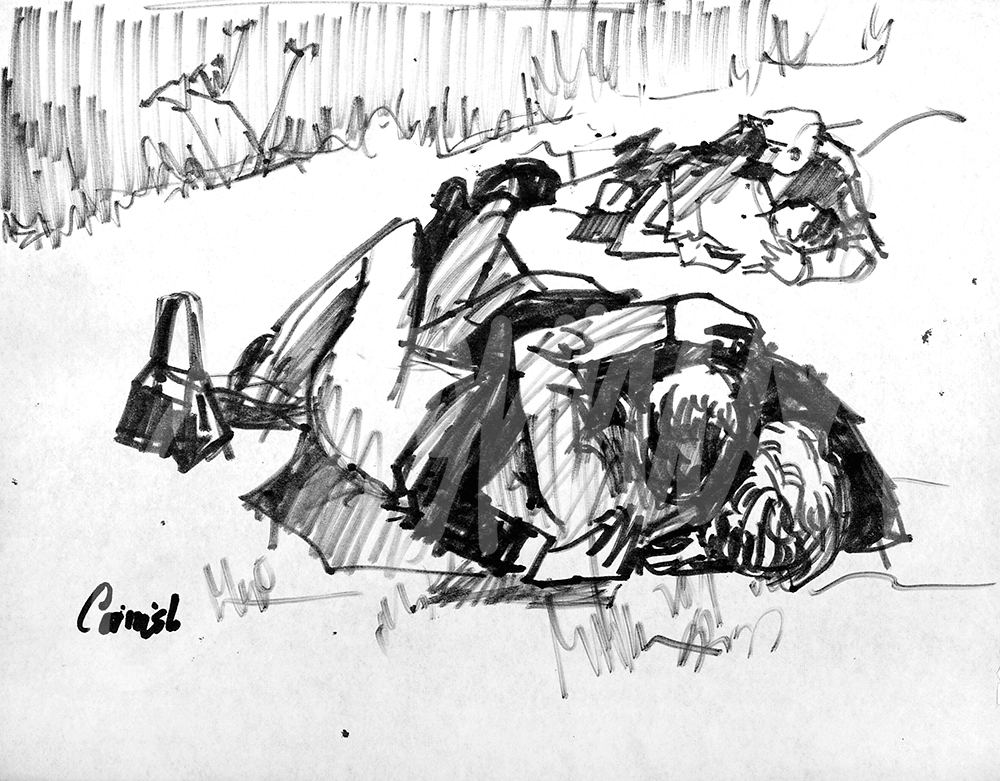 Cornish Centenary
Throughout the centenary year, an interesting range of themed exhibitions is planned in order to commemorate Norman's life and to celebrate his work.
If you would like to find out more click below:
Stay tuned via social media:
---