Latest News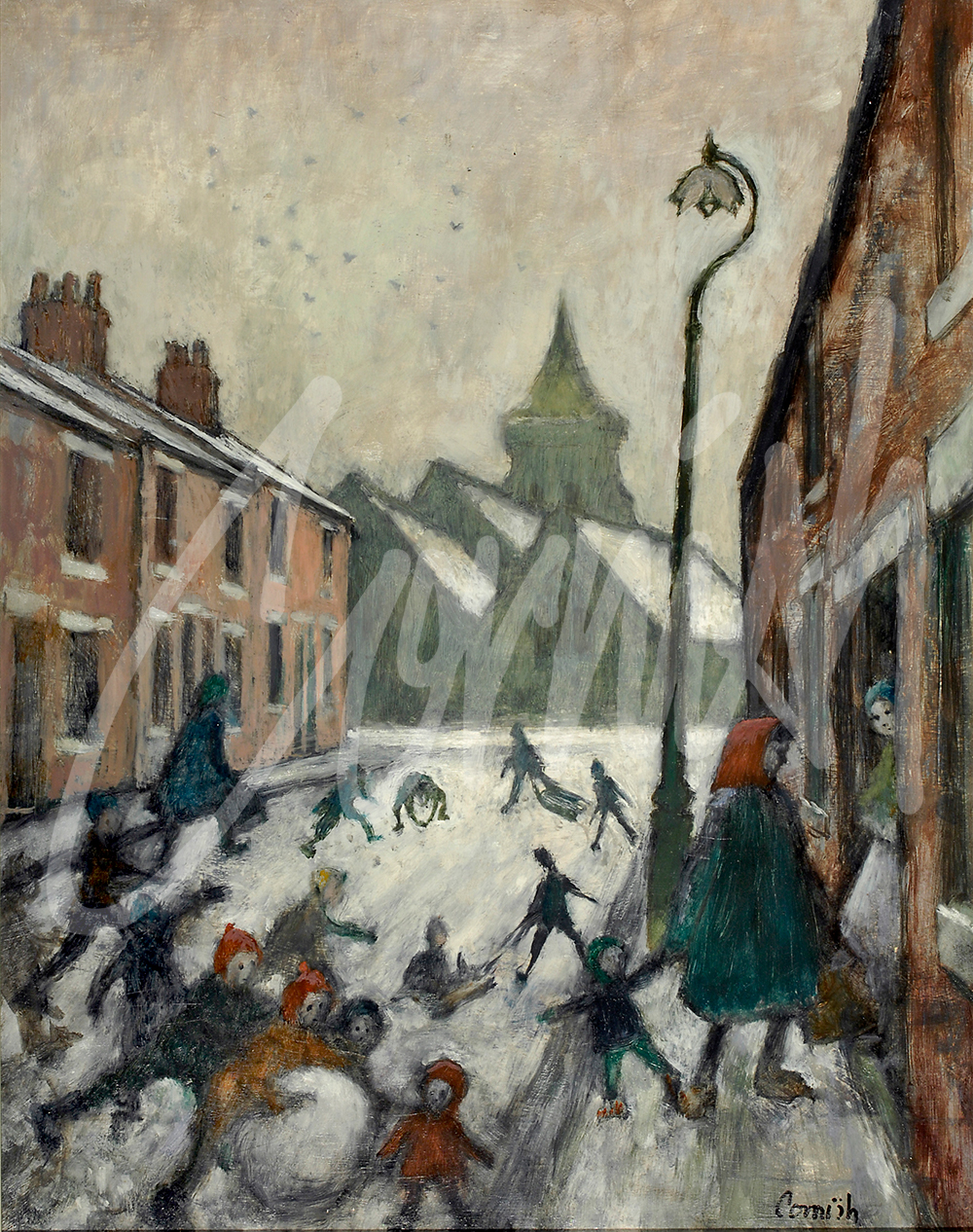 Winter Scenes
Winter conditions can vary considerably but when snow arrived in Spennymoor the opportunity for Cornish to re-visit his favourite street scenes was irresistible. These examples may be interpreted as genre scenes (images of daily life) which allow great insight into the daily cultural landscape with pictorial representation in a variety of media.
The paintings have carefully constructed compositions bringing together many elements, not least the many individual children and adults, carefully placed to appear to interact naturally. These are excellent examples of the inspiration Cornish derived from simple everyday activity, reminiscent of early Dutch influences.
Edward Street and St Paul's Church were no more than 200 metres from the Cornish family home in Whitworth terrace. At the bottom of Edward Street was Rosa Street School which was just along the road from Eddy's Fish Shop. The other picture shows the area known as Low Spennymoor and the road is Half Moon Lane. The wall on the left hand side surrounded the Holy Innocence church and the Victoria pub was known locally as 'the graveyard,' although the actual graveyard was on the opposite side of the church wall, with Salvin Street on the left hand side looking uphill.
These locations comprise a significant section of 'Behind The Scenes: The Norman Cornish Sketchbooks,' including previously unseen images in a chapter about street scenes synonymous with his paintings and drawings.
The book also contains four essays about Cornish's work and the wider issues and context which make the paintings and drawings an invaluable social record of his era. The Foreword was written by Melvyn Bragg, who directed his first TV documentary for BBC in 1963 : 'Two Border Artists, Norman Cornish and Sheila Fell.' This was the beginning of several TV and radio productions bringing Cornish and Melvyn Bragg together, and he also wrote the Foreword to Cornish's autobiography,' A Slice of Life,' first published in 1989.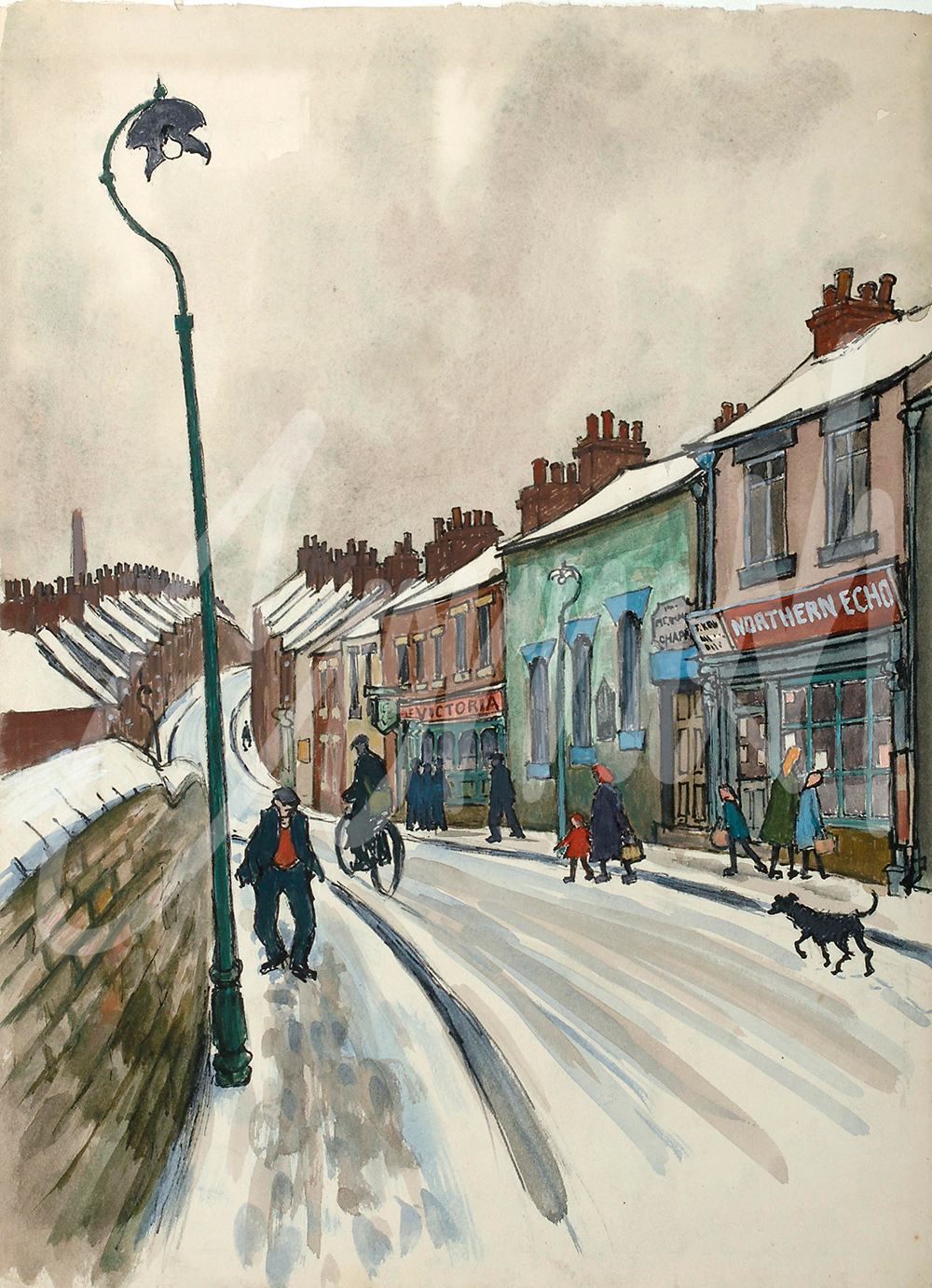 Cornish Centenary
Throughout the centenary year, an interesting range of themed exhibitions is planned in order to commemorate Norman's life and to celebrate his work.
If you would like to find out more click below:
Stay tuned via social media:
---