Latest News
Benches: The Seat of Learning
Benches and the people sitting on them in public spaces in Spennymoor and sometimes further afield, became an obvious subject for Cornish.
He never owned a car or had any desire to learn to drive which was probably a 'blessing in disguise' because his attention would rarely have been on the road ahead. His lifetime friend Jack Savage would occasionally drive Cornish to places of potential interest but his main mode of transport was a bus. His only journey by plane was when he flew to Paris in 1966 to record 'Cornish in Paris' with the Tyne Tees Television crew.
From 67 Whitworth Terrace it took only two minutes to walk to the 'four lane ends' which was the location of one of his favourite benches. He referred to it as 'the seat of learning'. He would occasionally wander along to sit there and talk with old friends, and it became a special place.
In the opposite direction, a short walk past St Pauls Church and the Zebra Crossing took him onto the High Street in the town centre, where there were several benches conveniently located for shoppers to rest and elderly folk to sit and watch the world go by. Sometimes, a local person sitting with a companion dog would be Cornish's subject matter.
In his own words: " Spennymoor has all that a painter needs in order to depict humanity"
Such activity, on and around the seat, provided Cornish with natural sitters, in poses, with body language reflecting the subject of conversations, and sometimes their associated emotional responses. As someone who had lived his entire life in Spennymoor he was accepted in his own community where he was such a well- known figure. This was perfect for an artist such as Cornish who was deeply absorbed in his observations of people and shapes.
Further examples of his observations of people may be found in Behind The Scenes: The Norman Cornish Sketchbooks available on line from our online shop.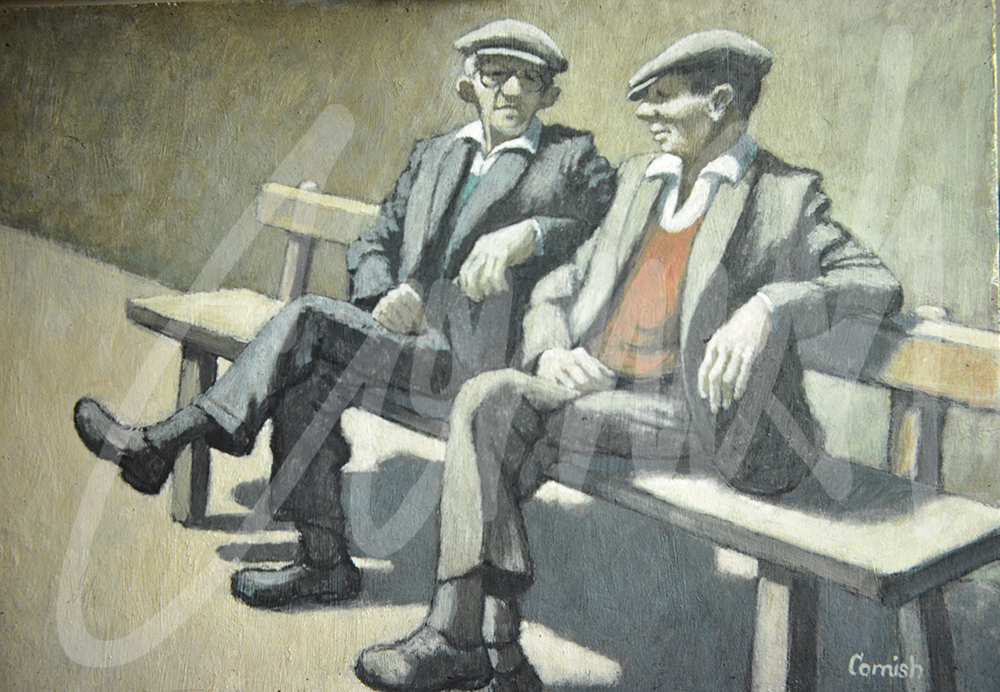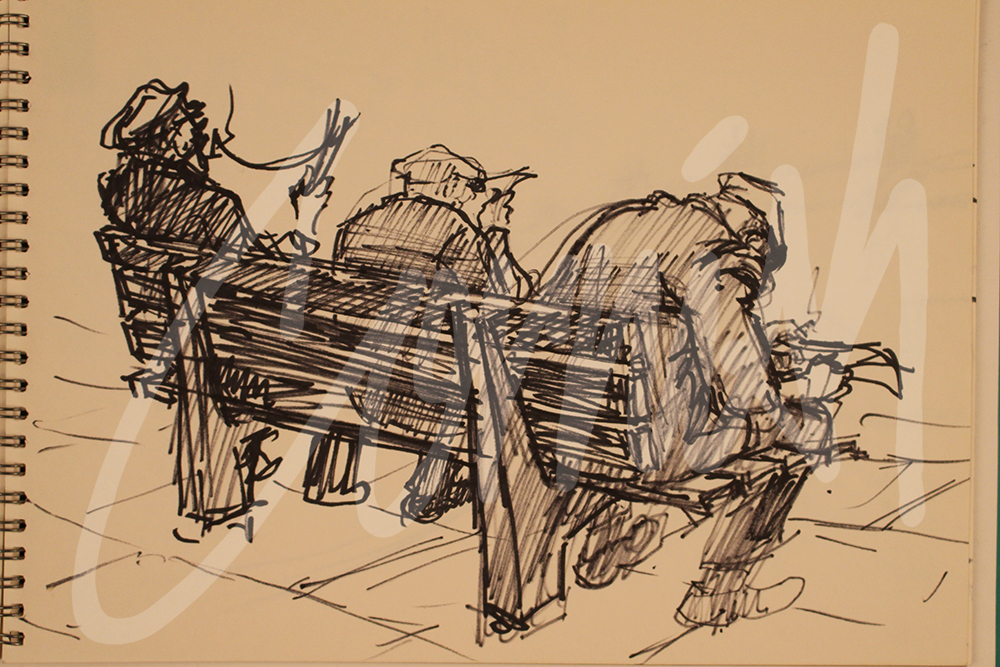 Cornish Centenary
Throughout the centenary year, an interesting range of themed exhibitions is planned in order to commemorate Norman's life and to celebrate his work.
If you would like to find out more click below:
Stay tuned via social media:
---