Latest News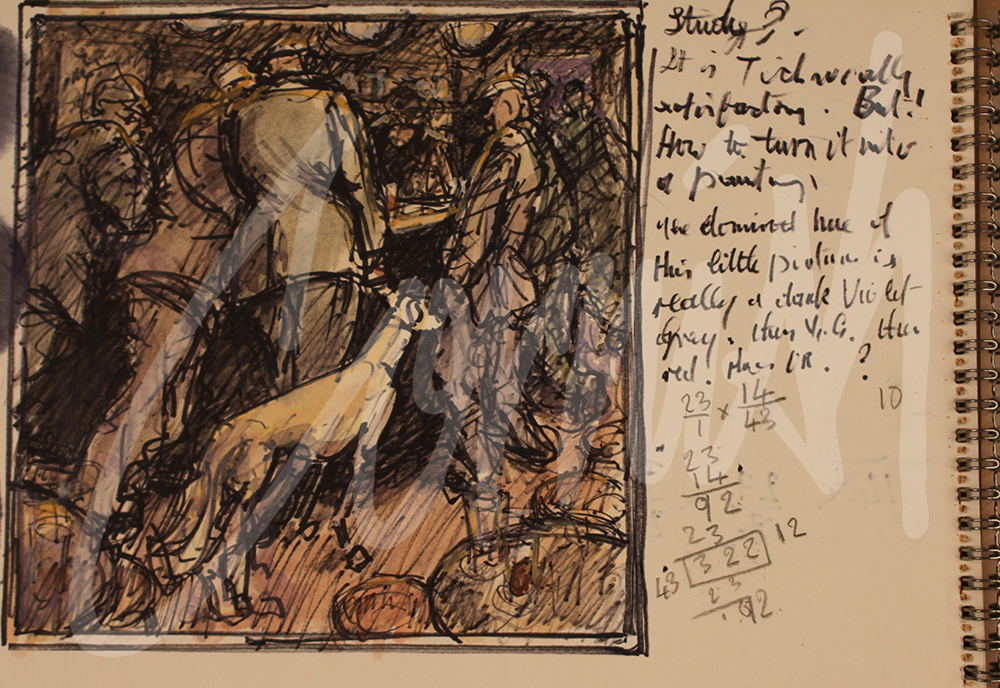 The Creative Process: Part 1
One of the popular questions at the end of public lectures about Cornish's life and work has always been about the process undertaken by Cornish to create his paintings and in particular his larger works on canvas.
A popular misconception is that a completed picture is produced as a single exercise from beginning to end. But the creative process is actually a very engrossing and taxing mental exercise for the artist demanding maximum concentration, and can often take days, weeks or even years to complete as the artist revisits the work several times.
The pictures accompanying this feature provide a wonderful example of the evolving steps to achieve satisfaction with the outcome. Knowing when to stop was also important and family members would often be asked "what do you think?"
Much thought would go into the underlying geometry of the images and the layout, which Cornish considered to be an abstract art form in itself, giving rhythm and structure to the picture.
Characters are imported from his sketchbooks to achieve balance in the composition and appear to interact naturally in the scene. His initial thoughts are sometimes added in note form and colour notes along with experimentation to achieve colour and tonal balance.
The maths calculations appear frequently in his sketchbooks and are used to work out proportions along with the sizes of mounts and frames. Double click to enlarge images.
Behind The Scenes: The Norman Cornish Sketchbooks, contains many more examples of the creative process from initial sketches to completed paintings along with a selection of quotations by Norman Cornish. Available from our online store.
To be continued…… part 2 next week and at the beginning of February- starting from a blank canvas.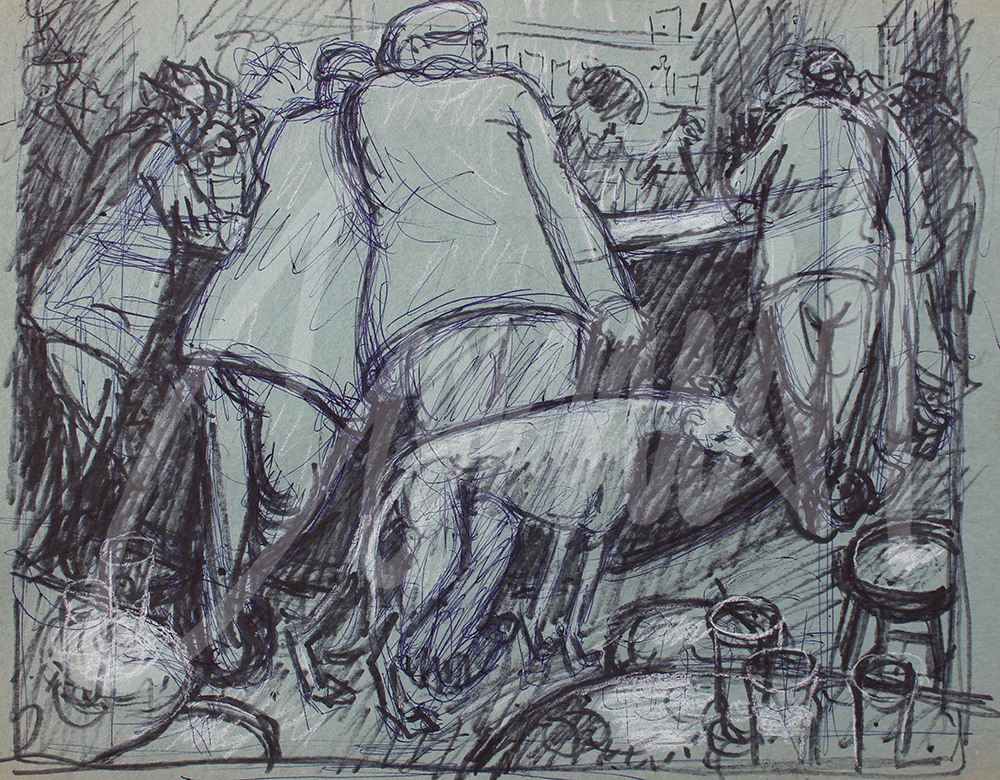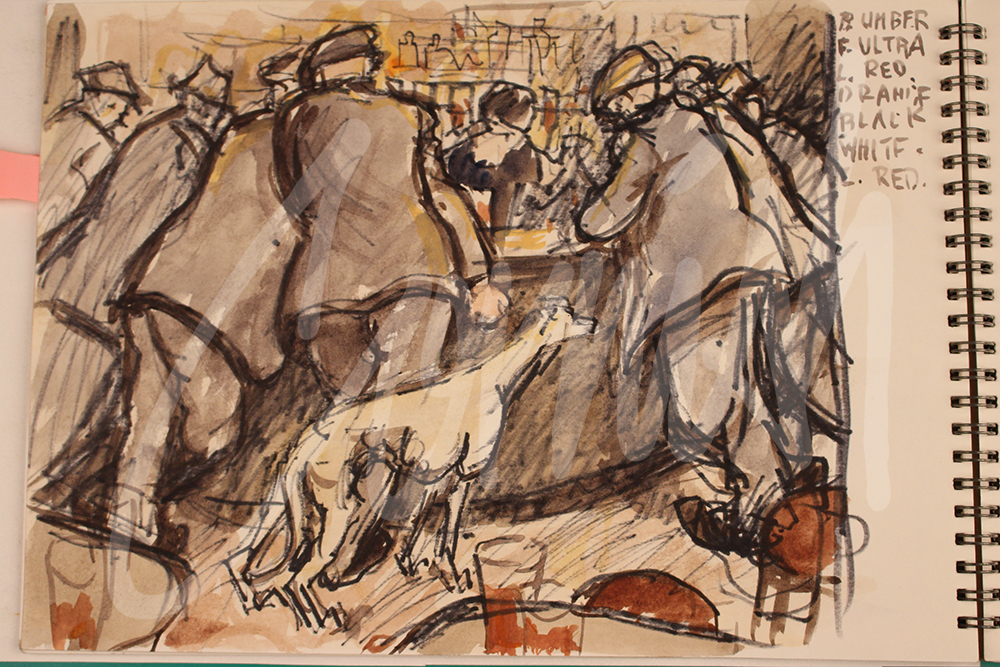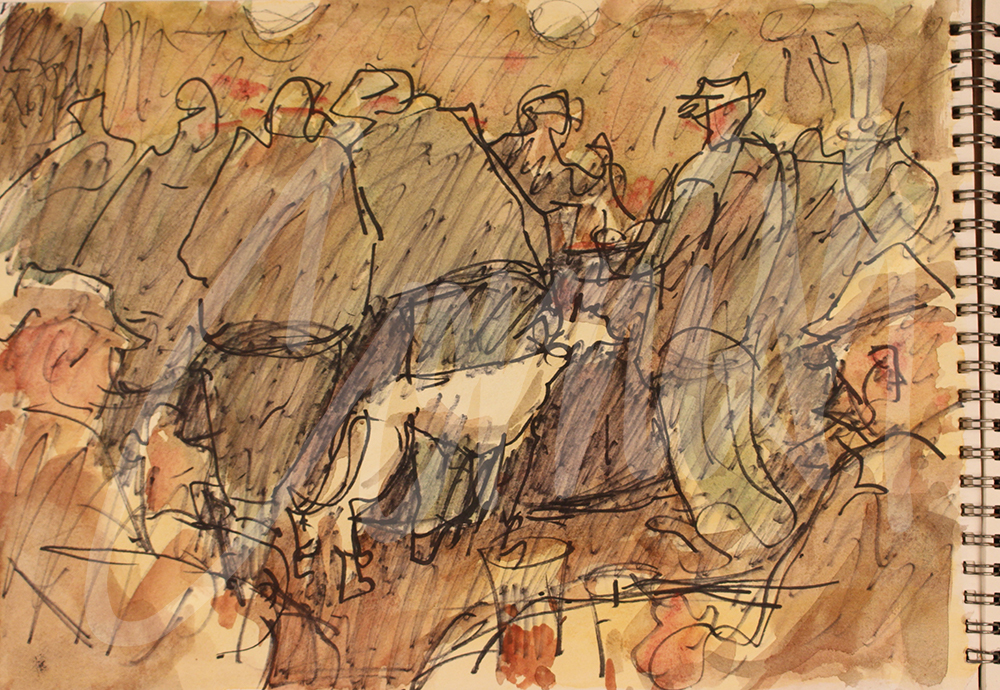 Cornish Centenary
Throughout the centenary year, an interesting range of themed exhibitions is planned in order to commemorate Norman's life and to celebrate his work.
If you would like to find out more click below:
Stay tuned via social media:
---