Latest News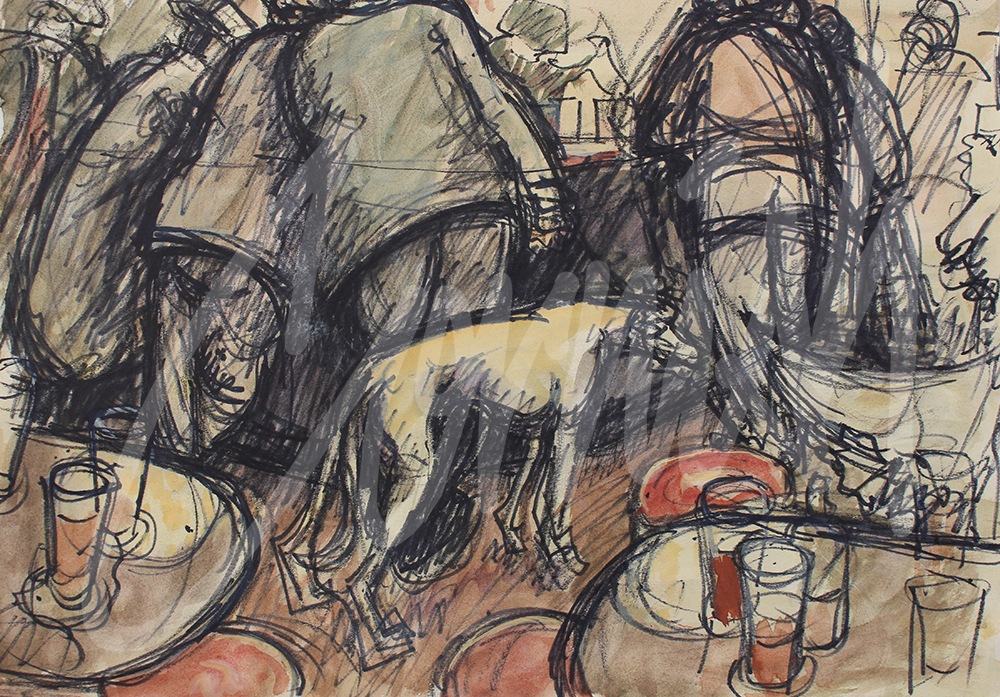 The Creative Process: Part 2
The creative process for Cornish was a highly sophisticated exercise in draughtsmanship. He would consider the relationship between the body shapes, creases in the trousers, position of characters at the bar and the introduction of additional characters such as a barmaid to complete a composition. Even the location of the pint glasses and quantity of beer in each glass is adjusted to 'fine tune' the finished lay-out.
Each picture in development is a step towards an evolving and carefully designed and precisely constructed composition.
With each version his thinking can be observed with subtle changes such as the link between a newspaper and the shape of the man at the bar, the juxtaposition of the tables at the front of the picture, the position and angle of the dog's head and finally the introduction of the man arching his back with hands in pockets. During the process a grid was also superimposed onto the picture to enable scaling up to a much larger canvas.
Cornish often re-visited subjects of interest which he re-worked to create the perfect balance in the picture. He worked on themes repeatedly and almost obsessively, wrestling in his mind to find a faultless composition.
Next week… starting from a blank canvas.
Behind The Scenes: The Norman Cornish Sketchbooks, contains many more examples of the creative process from initial sketches to completed paintings along with a selection of quotations by Norman Cornish. Available from our online store.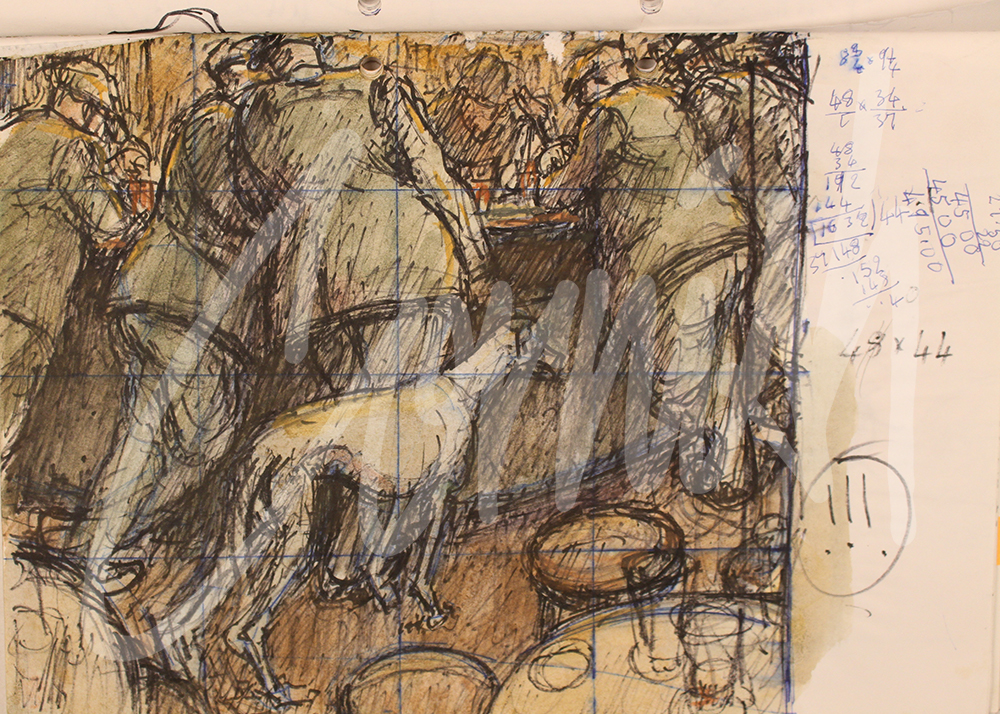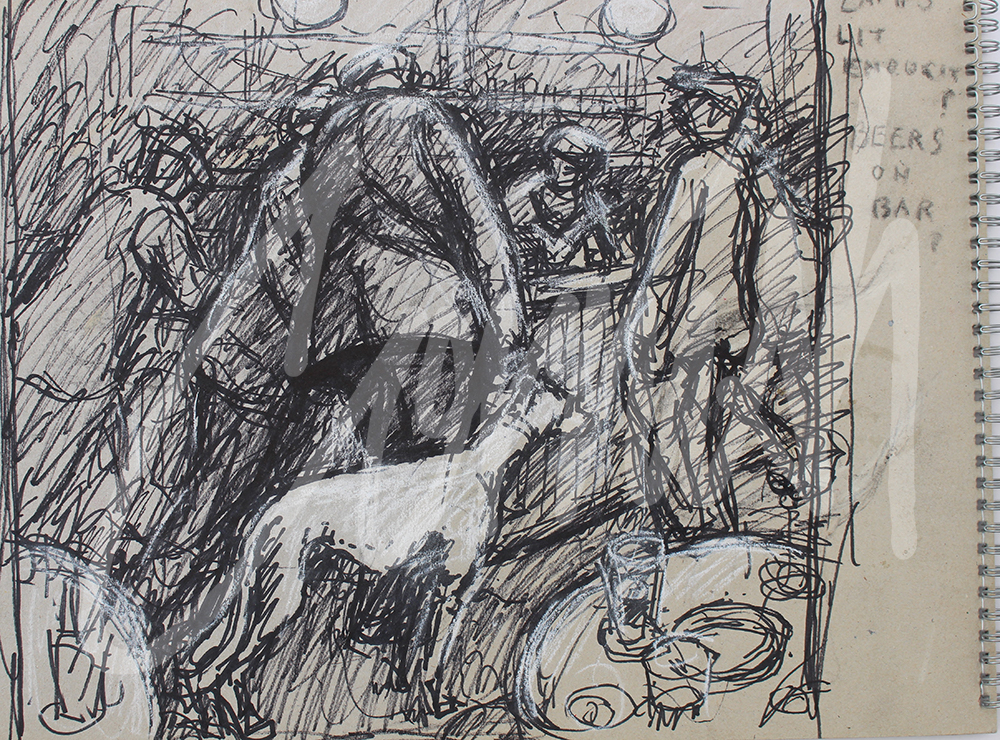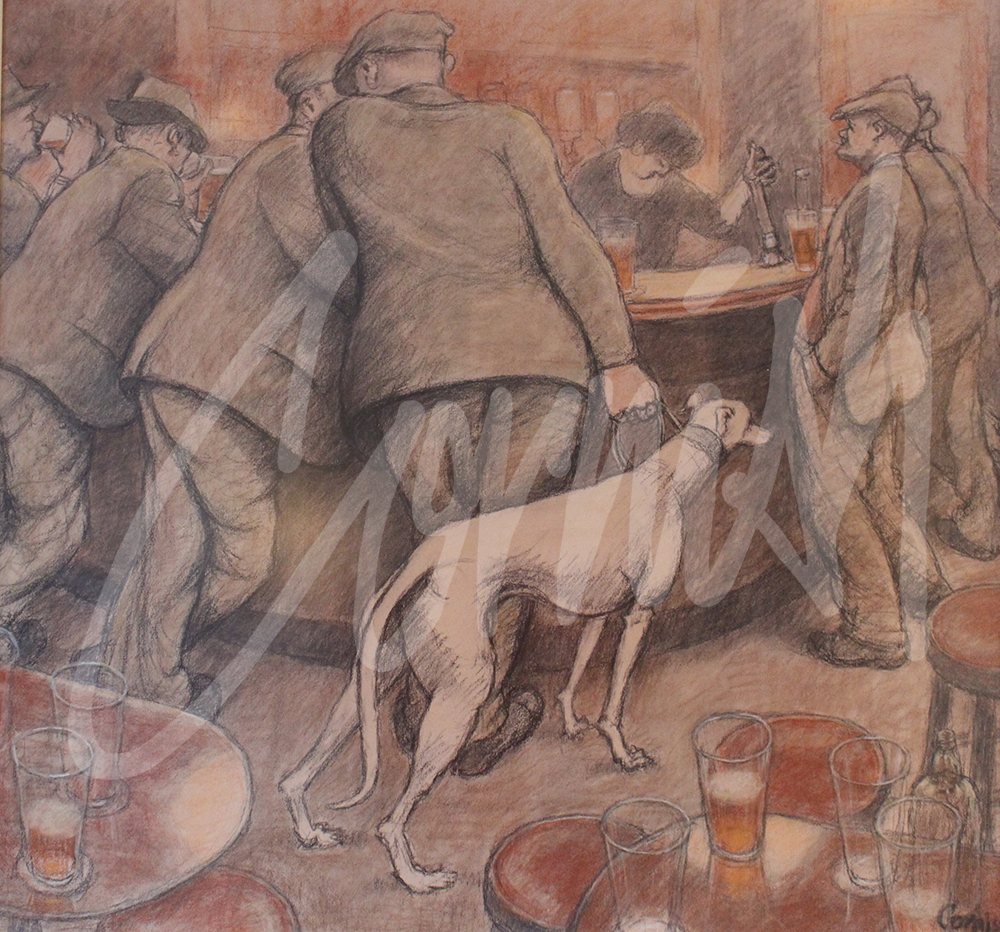 Cornish Centenary
Throughout the centenary year, an interesting range of themed exhibitions is planned in order to commemorate Norman's life and to celebrate his work.
If you would like to find out more click below:
Stay tuned via social media:
---