Latest News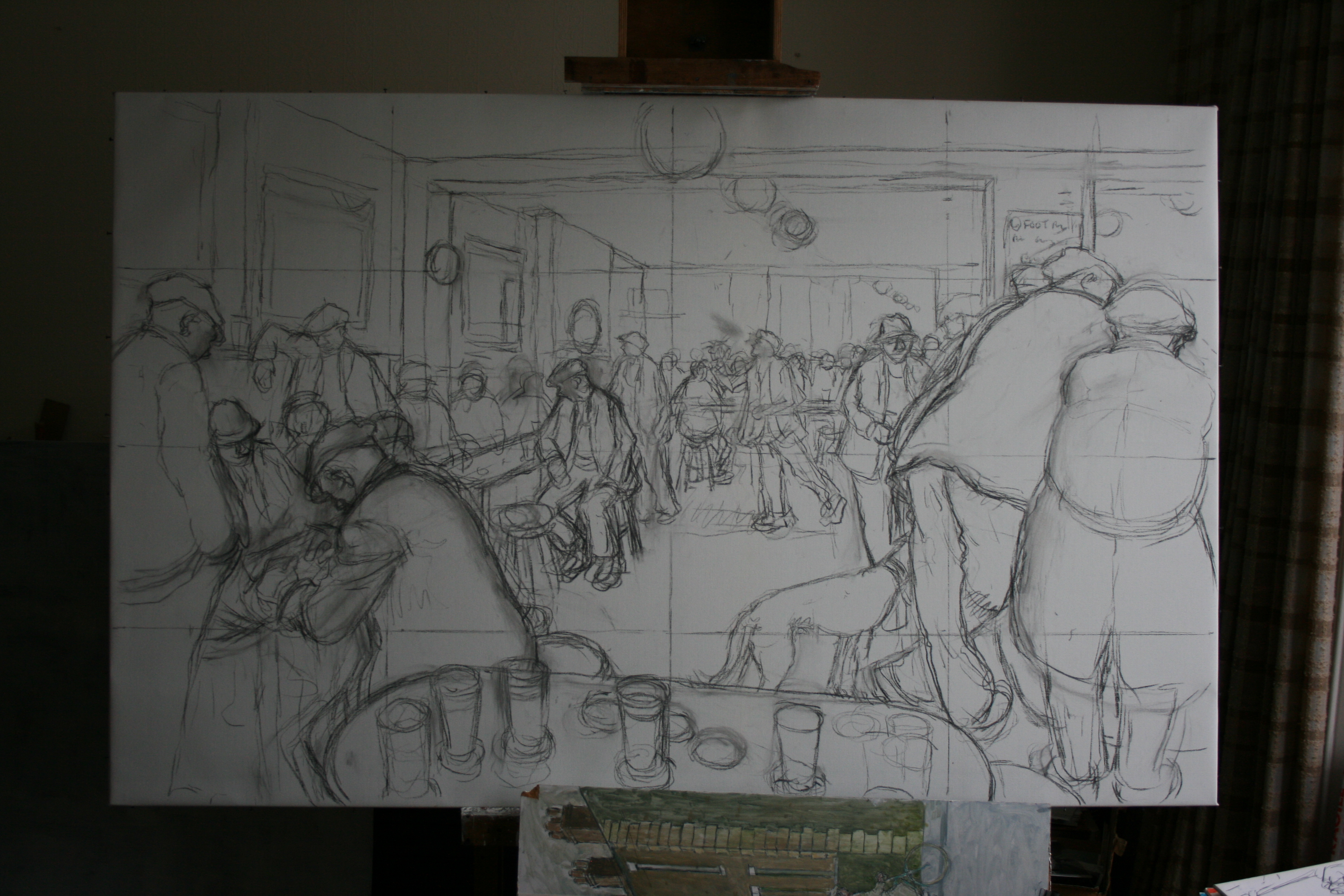 The Creative Process: Starting from a Blank Canvas
Norman and Sarah Cornish moved to 67 Whitworth Terrace in 1967 and one of the main attractions was that the former Methodist Minister's Manse provided 2 large rooms downstairs, a large kitchen and dining space, 4 bedrooms and a former office upstairs above the kitchen which became his studio. The studio was moved to Beamish Museum and then to the Coming Home exhibition at Spennymoor Town Hall in 2017 where it was installed behind glass. It is an accurate re-creation of the original studio. One bedroom was used to store mouldings and some completed works, and the downstairs front room also served as an additional space to work. Here was the location of his Morso frame cutter, a plan chest for large sheets of paper and sketch books in piles all over the place!
This second studio space was useful to accommodate larger works when space was fully utilised in the main studio, where different paintings were at different stages of development. Cornish stretched his own canvas onto frames and fixed the material using traditional methods with small black, flat headed tacks. The canvas was then covered in white primer, and his 'theatre of operations' would be ready.
One day in April 2004 a family member asked if an evolving bar scene could be photographed at different stages from beginning to end. Here follows the selected images in 2004 from April 26th until May 5th as the painting was created and developed on the canvas.
April 26th : In the beginning a blank canvas with grid lines added by chalk or charcoal to 'square up' the extracts of drawings from his sketchbooks such as; the domino players, men at the bar with dog, the beer glasses on a table carefully arranged with beer mats and towards the rear of the painting the darts players.
April 29th: Some final adjustments to make the composition work and an impromptu lecture for the photographer.
May 2nd : A study in concentration as outline shapes are strengthened.
May 3rd: Detail is added to the figures including light and shade, creases in trousers and the spacing of the ceiling lights is adjusted.
May 6th: The first layer of colour to achieve balance and harmony.
May 1th: The final version with details added and awaiting his signature but rarely with a date.
Some paintings took many weeks or months to complete and Cornish's painting of the Tyne Bridge from Bottlebank took several years before he was satisfied with the perspective. Cornish worked for many hours each day in natural light but always stopped for a lunch-break. After lunch he would complete the Northern Echo crossword.
Other examples of original drawings alongside the completed works can also be seen in numerous examples throughout, Behind The Scenes: The Norman Cornish Sketchbooks available to purchase from our online shop.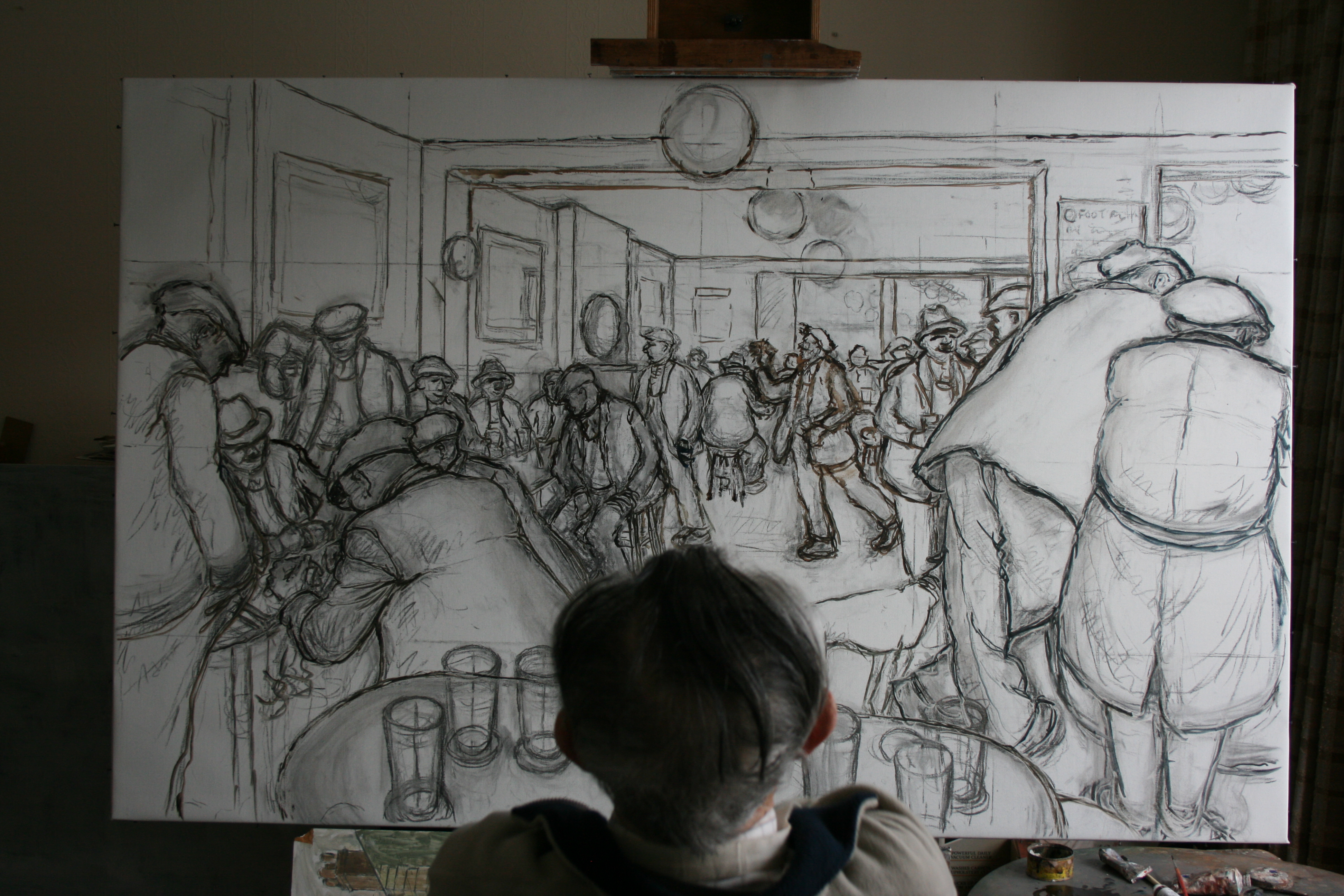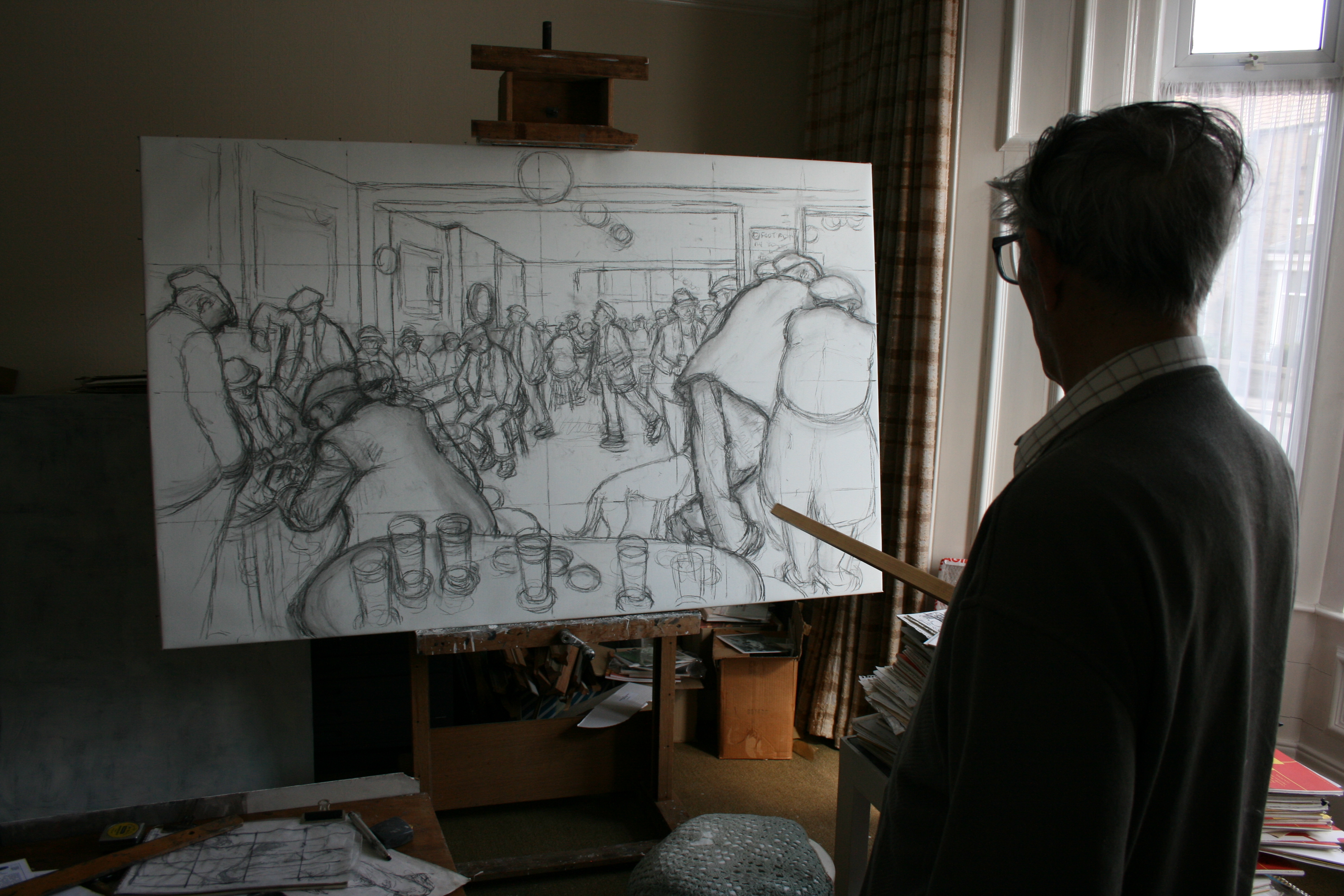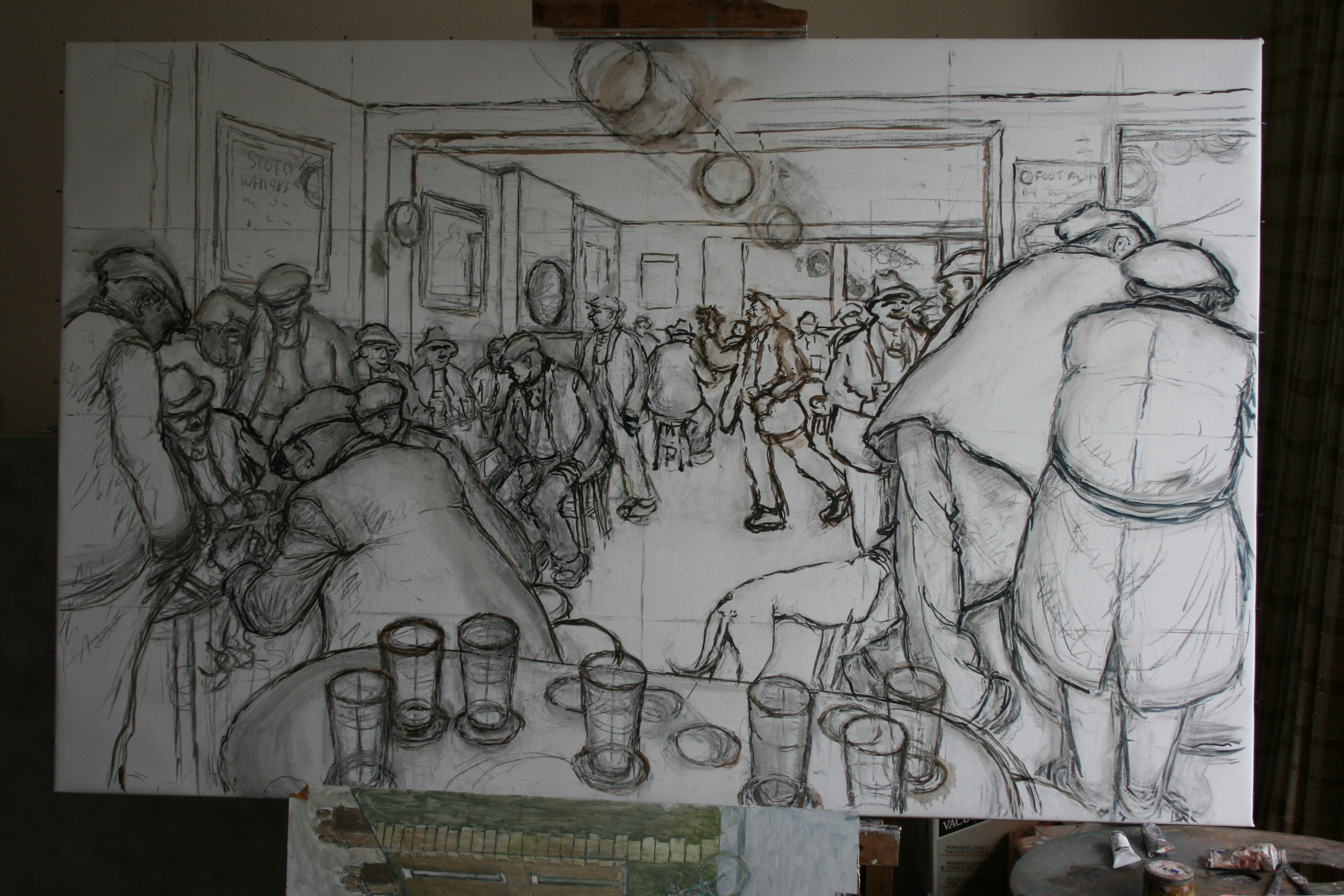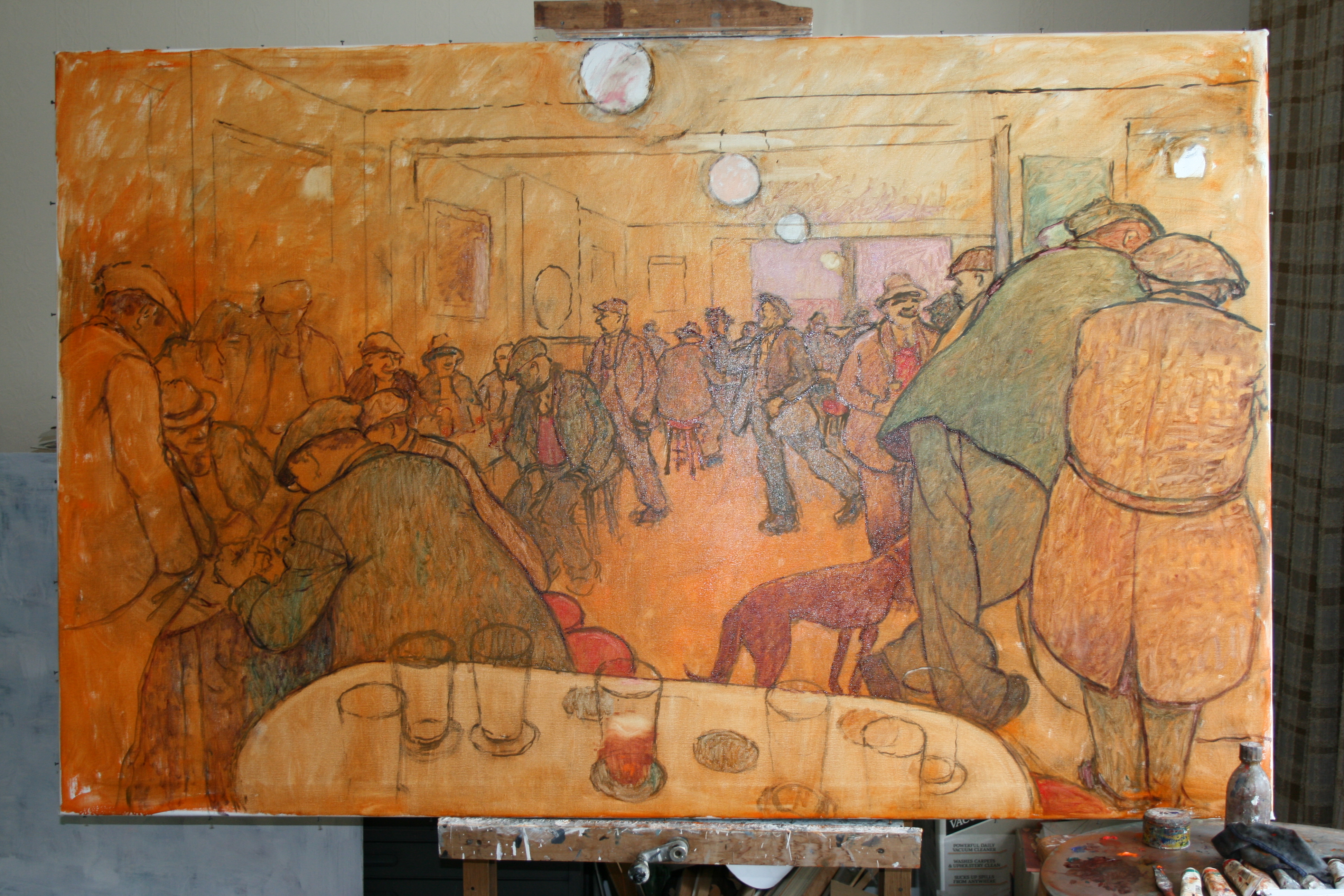 Cornish Centenary
Throughout the centenary year, an interesting range of themed exhibitions is planned in order to commemorate Norman's life and to celebrate his work.
If you would like to find out more click below:
Stay tuned via social media:
---