Latest News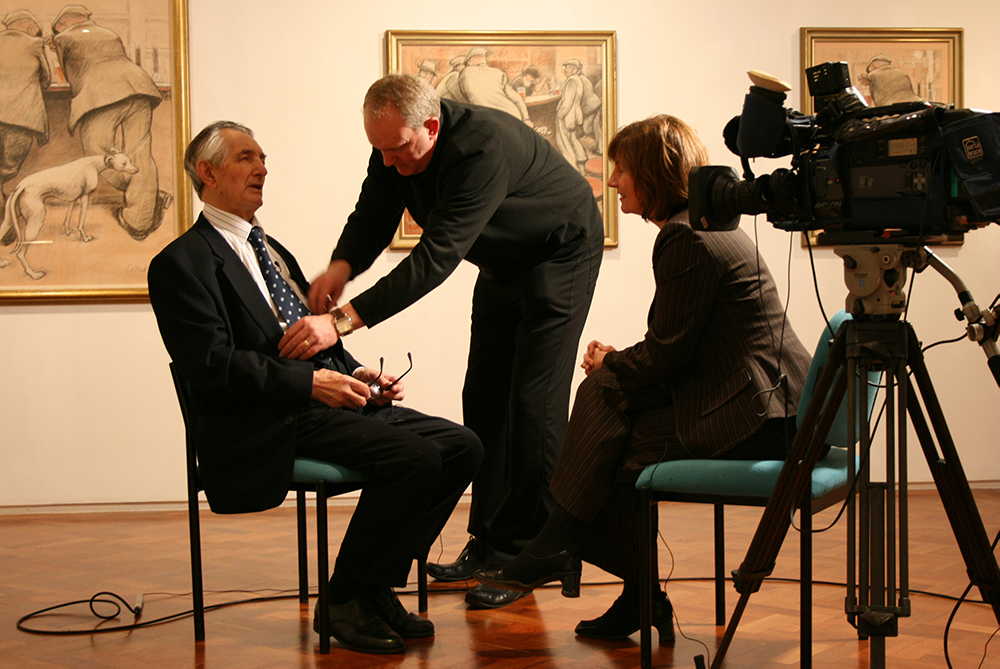 The Shapes of Cornish:
The post war era was a period of expansion and interest in the arts which were provided regionally and nationally by an ongoing series of public exhibitions. Some were promoted by organisations such as CAMDIN (Council for the Encouragement of Art, Music and Drama in Northumberland) and others by emerging arts organisations such as The Cumbria and Borders Artists Association.
In 1947 Cornish exhibited 7 paintings in the exhibition, 'Art by The Miner', Academy Cinema, Oxford Street ,London as part of a broader exhibition, and 'The Miner Comes to Town' which was opened by the Prime Minister, Clement Attlee. This visit to London also marked Cornish's first TV appearance on the BBC programme, 'Picture Page', broadcast live from Alexandra Palace Studios.
Further television and radio broadcasts were to follow throughout this period with interest from the BBC and the emergence of Tyne Tess Television in the late 1950s.This was a time of increasing exposure and public interest via exhibitions and both regional and national media. This was a deepening dilemma, as Cornish continued to work underground as a miner. There was increasing public demand for his time, his paintings and drawings. The following examples illustrate the TV and Radio interest from the days when the number of TV stations was limited and radio programmes restricted to the BBC.
1961 – Tyne Tees TV, 'Your Kind of Music '– compared by Spike Milligan, Cornish's works compared to those of Toulouse Lautrec.

1963 – BBC Radio, 'A Good and Comely Life' interview with John Braine, Sid Chaplin, Len Doherty and John Peace.

1963 – BBC Monitor- 'Two Border Artists' Norman Cornish and Sheila Fell, introduced by Sir Hugh Weldon, produced and directed by Melvyn Bragg.

1965 – Tyne Tees Television - 'The Richer Life The Artists and The Region'

1966 - Tyne Tees Television – 'Cornish in Paris' produced by Frank Kilbride, presented by Bob Langley.

1968 - Tyne Tees Television – 'Abroad with Behan' interviewed by Dominic Behan.

1975 - BBC One Omnibus - 'Shafts of Sunlight'.

1976 - Tyne Tees Television - 'Shapes of Cornish' Lifestyle programme.

1977 - Tyne Tees television - 'About Britain Shapes of Cornish' broadcast nationally.

1988 - BBC 'Scenes from Working Lives' - Melvyn Bragg.

1989 – BBC - 'Two Border Artists' re-launched with Stanley Spencer, Graham Sutherland and NS Cornish.

2006 – BBC series 'Flog It!'

2010 - Tyne Tees Television Studio Interview with Robson Green.

2011 - BBC 2 documentary with Dan Cruickshank studio interview.
Several exhibitions at the University of Northumbria Gallery also featured 'live broadcasts' across the region, and Cornish was always very grateful for the support he received from the broadcasting media. The complete collection of radio and television programmes forms part of the archive at Northumbria University and at some point in the future the material may become available for research projects.
Meanwhile – in 2016 The British Film Institute released 'Shapes of Cornish' as part of the Tyne Tees television archive and it is available to view on line (free) by clicking here or via the player below.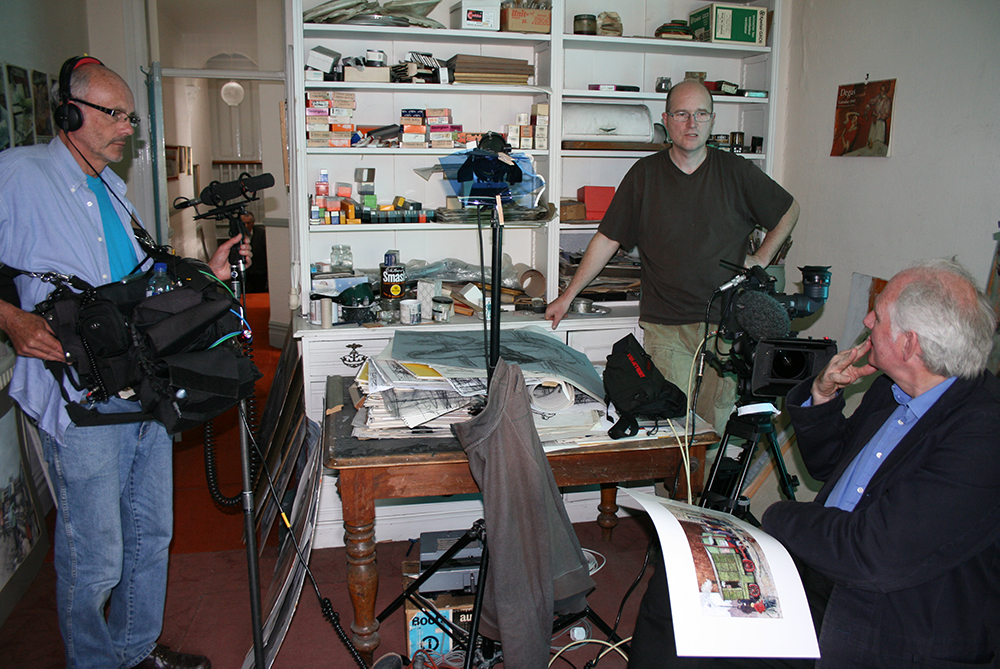 Cornish Centenary
Throughout the centenary year, an interesting range of themed exhibitions is planned in order to commemorate Norman's life and to celebrate his work.
If you would like to find out more click below:
Stay tuned via social media:
---