Latest News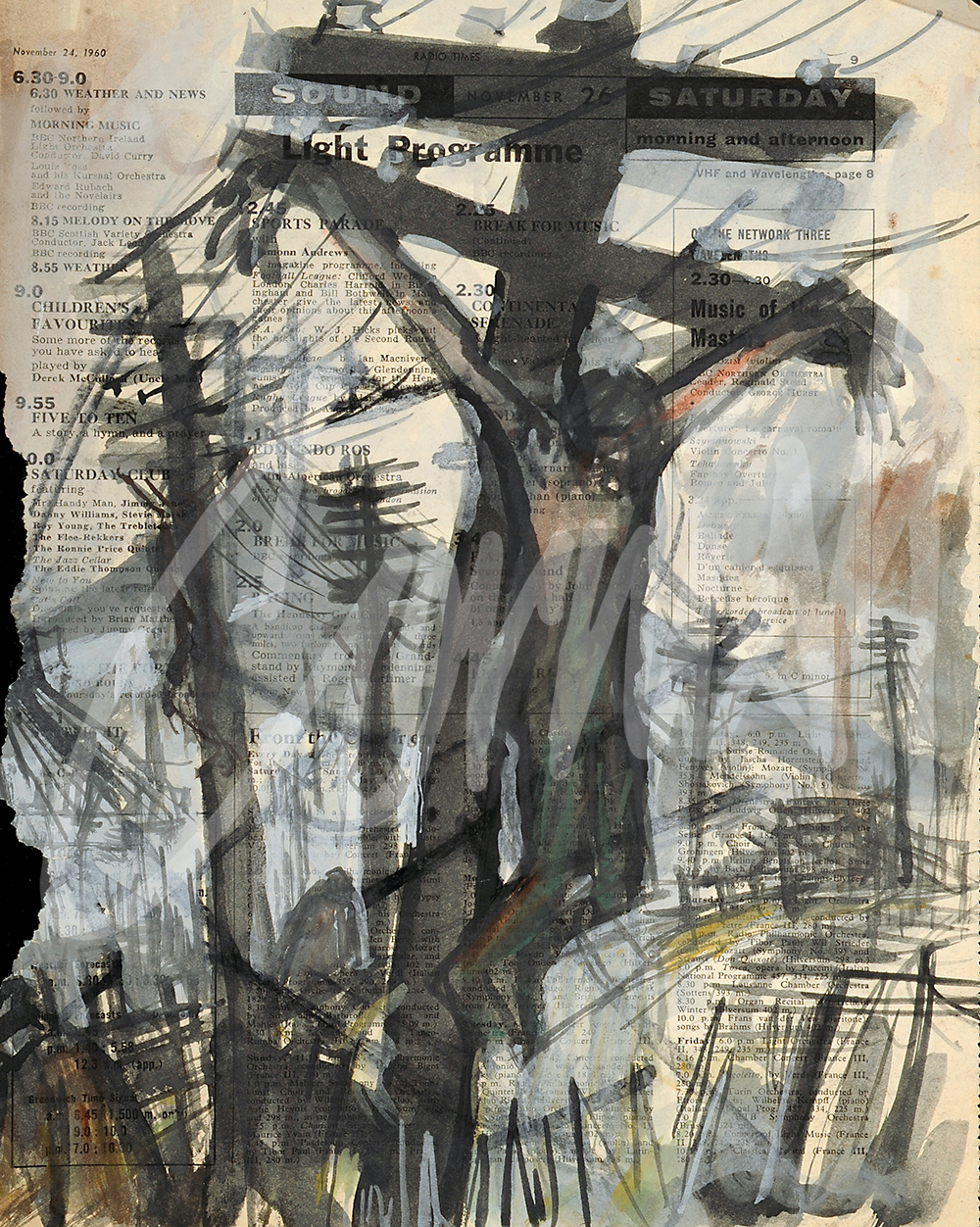 The Crucifixion:
In 1919, the year of Cornish's birth , there were a million miners in Great Britain. Almost a quarter of them , some 223,000, worked in the North east of England. The landscape was dominated by mining and the Dean and Chapter Colliery employed 2,135 men working underground and 538 above ground working three pits extracting coal from five different seams. Three thousand tons of coal were produced every day with only a third of it machine mined and the rest hand hewn. During the lifetime of Dean and Chapter Colliery there were 177 fatalities and the pit was known locally as 'the Butcher's Shop.' Cornish worked for most of his 30 years as a miner, underground, and it is hardly surprising that the impact of this experience was to shape and influence his perception of the life and times around him.
His record of the journey to work and working underground is captured in so many variations of the mining themes synonymous with one aspect of his broad range of subject matter.
In his own words: "Suddenly, the man comes to a telegraph pole, it leans menacingly above him. It is an arm holding up many voices, He now also looks like a crucifix, and serves to remind him somehow of the price that man pays for his apprenticeship. Mankind has to suffer many accidents in his quest for technical miracles."
"All of these poles thrusting up at the side of the road –they're like a series of crosses and sometimes I look at them as I walk along and they're not telegraph poles anymore- they are crucifixions and on every one of them there's a miner hanging crucified."
Cornish's work has been described as genre painting, social realism and impressionist, with expressionist tendencies, but the labels become irrelevant when there is honesty and emotion in his depiction of everyday life in mining communities. There are also examples of symbolism where his feelings about the experience of miners are represented by his depiction of a crucifixion, as his emotions evolved from his shared experiences of being 'treated like slaves,' and 'spoken to like convicts.' His depiction of a crucifixion was quickly drawn and coloured onto a ripped sheet of the Radio Times (1960), probably during a period of high emotion, mental anguish and deep frustration.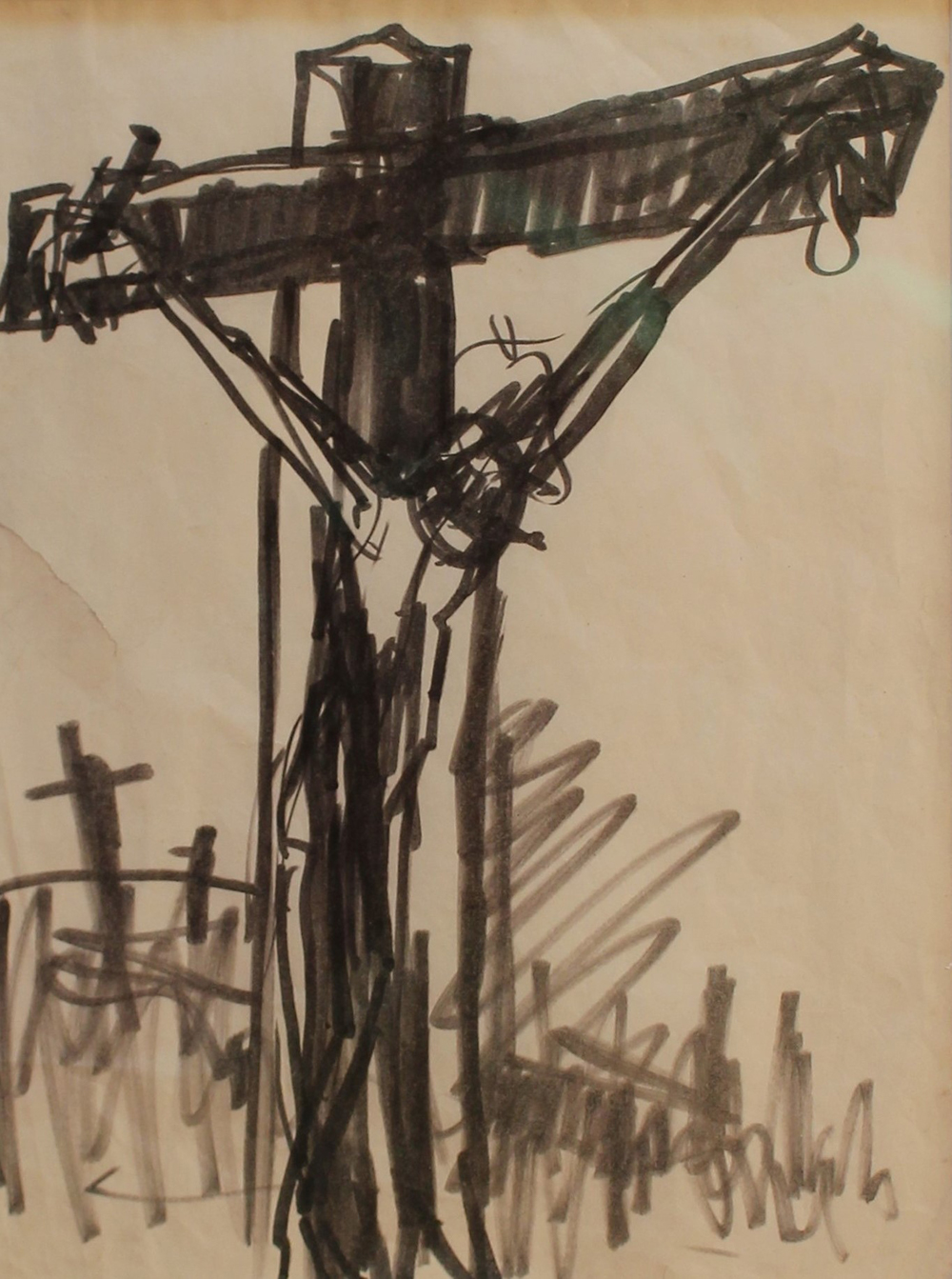 Cornish Centenary
Throughout the centenary year, an interesting range of themed exhibitions is planned in order to commemorate Norman's life and to celebrate his work.
If you would like to find out more click below:
Stay tuned via social media:
---