Latest News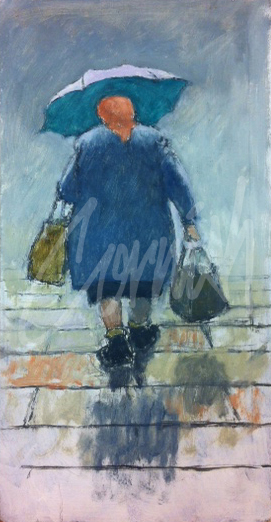 Umbrellas:
Accompanied by a family member in his later years, Cornish would occasionally make the journey to Newcastle to visit either the Northumbria University Gallery or to Details, an art materials shop, situated near the Central Railway Station, within the Newcastle Arts Centre on Westgate Road.
The journey by car always travelled along the A167, through Low Fell, past the junction for the Shipley Art Gallery and along Durham Road, whereupon, without exception, on every occasion, he would point out the location of one of his favourite paintings. The former pedestrian crossing, subsequently removed, was the subject showing a lady with an umbrella, struggling against the wind. Interestingly, there is a large and rather ominous pointed shape extending vertically at the side of the picture, simultaneously intersecting the horizontal lines of the pedestrian crossing and vertical lines of the railings.
The pointed shape is actually the steeple of St Mark's Methodist Church at the roadside and a short distance from the Shipley Art Gallery. Cornish's fascination with the shapes of umbrellas, their owners and the many different occasions and situations which provided inspiration for him, is very well represented in 'Behind The Scenes :The Norman Cornish Sketchbooks,' where 16 examples are included in the section about observations of people, including preliminary sketches and completed paintings.
In his own words: On a wet day in Spennymoor, waiting for a bus and talking about Spennymoor and painting, he looks at the queue, mostly young women; "Les parapluies, look at that petrol puddle on the road. Pure Renoir."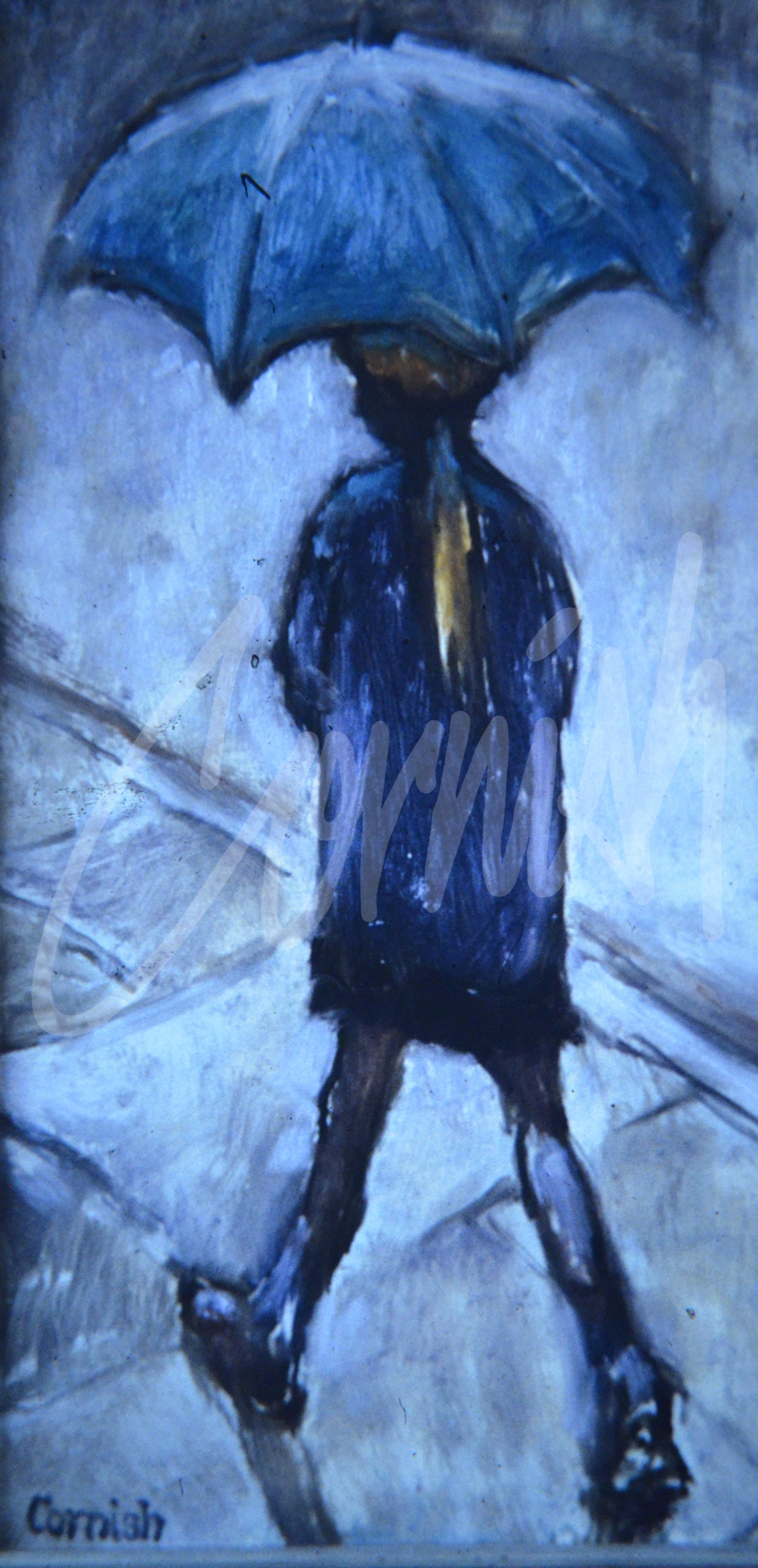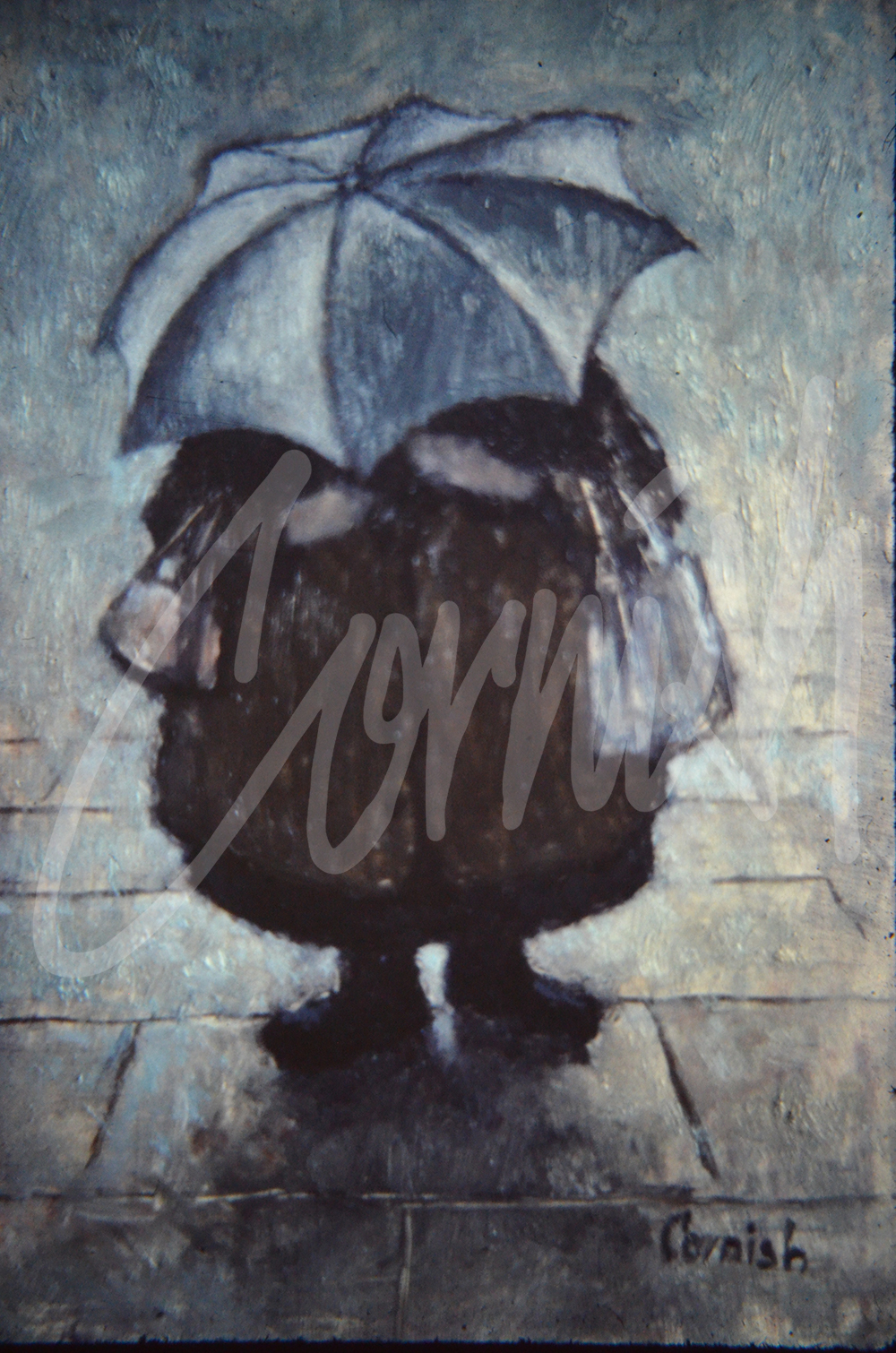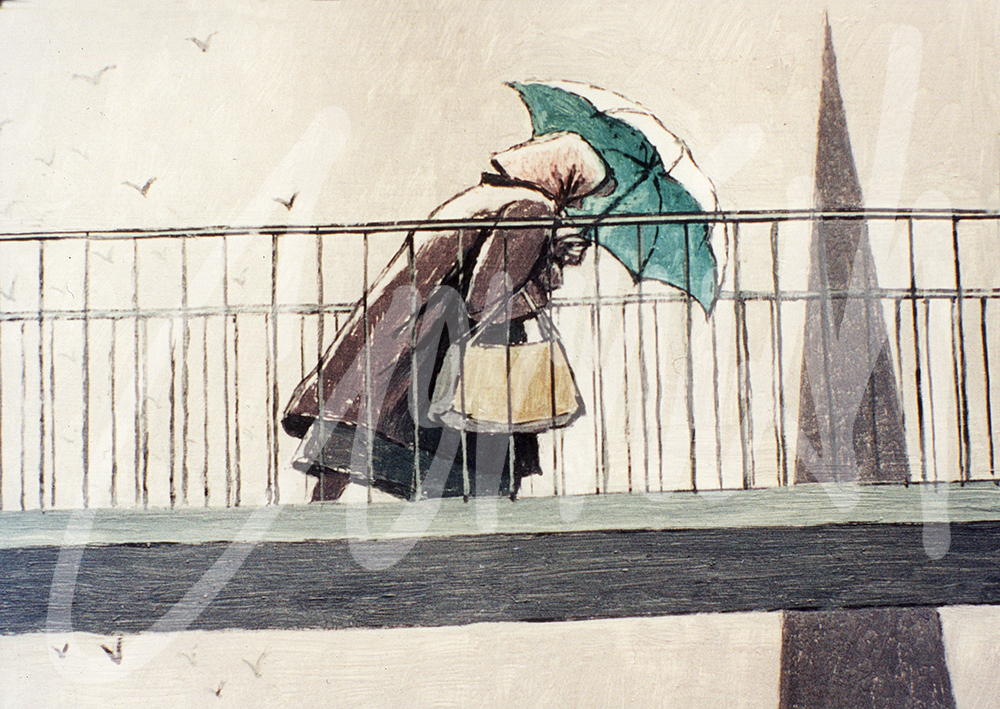 Cornish Centenary
Throughout the centenary year, an interesting range of themed exhibitions is planned in order to commemorate Norman's life and to celebrate his work.
If you would like to find out more click below:
Stay tuned via social media:
---