Latest News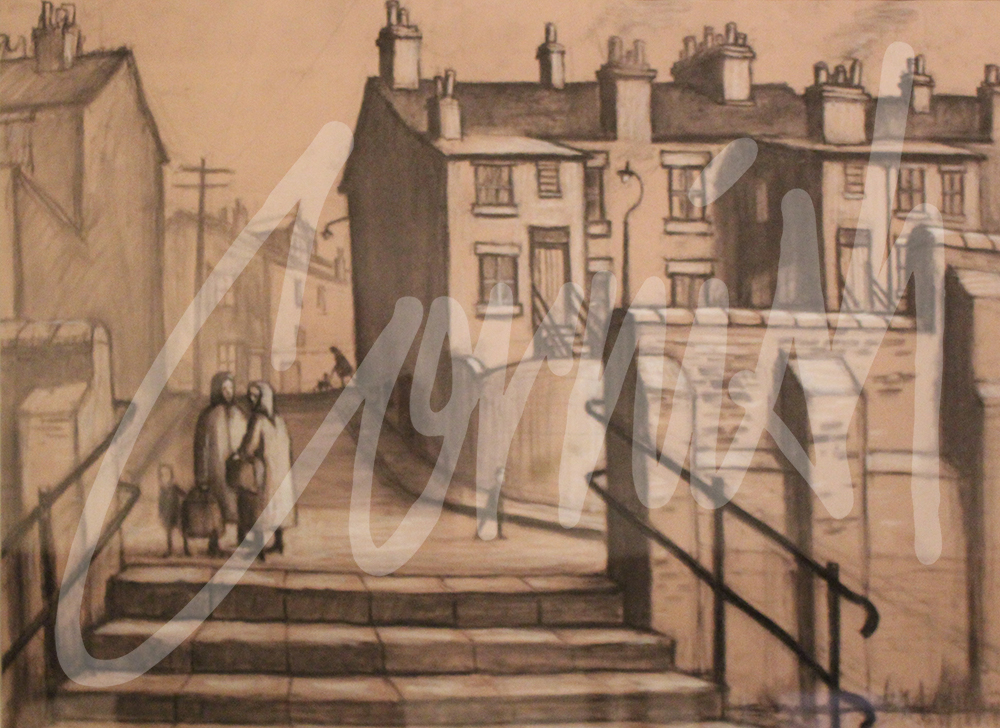 The Mystery Picture
Almost all of the locations in Cornish's pictures can be accurately identified. One exception remained on page 158 of 'Behind The Scenes: The Norman Cornish Sketchbooks' which shows a drawing of a football ground in Gateshead during the 1960s. The answer eventually arrived via a 'chain reaction' through various e-mails and social media. Six steps later the correct location was identified by the former Gateshead United goal keeper who now lives in Thailand.
The football ground on page 158 is actually Redheugh Park (pronounced Redyuff) which was the home of Gateshead Utd prior to re-locating to the Gateshead Stadium.
There are a number of paintings and drawings by Norman Cornish where there is another picture on the reverse side, sometimes incomplete, and on other occasions a finished painting/drawing. The reason for this is unknown and one possibility could be his dissatisfaction with the emerging picture resulting in a fresh start on the other side.
During the recent de-install at The Bowes Museum the reverse side of The Gantry revealed a previously unknown/unseen picture. The same scene (location unknown) was also used in a different version with children on bikes. Both images are included today and to narrow it down, realistically, the location will be somewhere in the north east!
If you think you know the answer then please make contact via This email address is being protected from spambots. You need JavaScript enabled to view it. and we will be delighted to hear from you.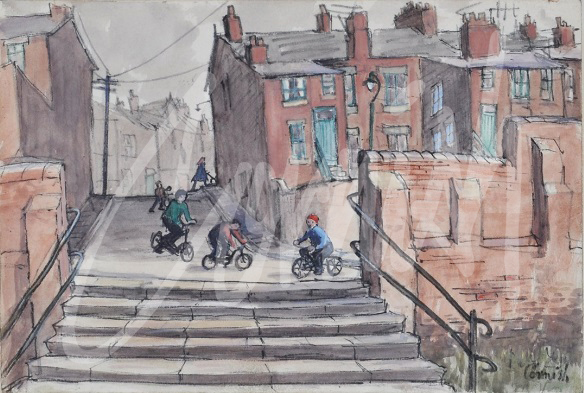 Cornish Centenary
Throughout the centenary year, an interesting range of themed exhibitions is planned in order to commemorate Norman's life and to celebrate his work.
If you would like to find out more click below:
Stay tuned via social media:
---