Latest News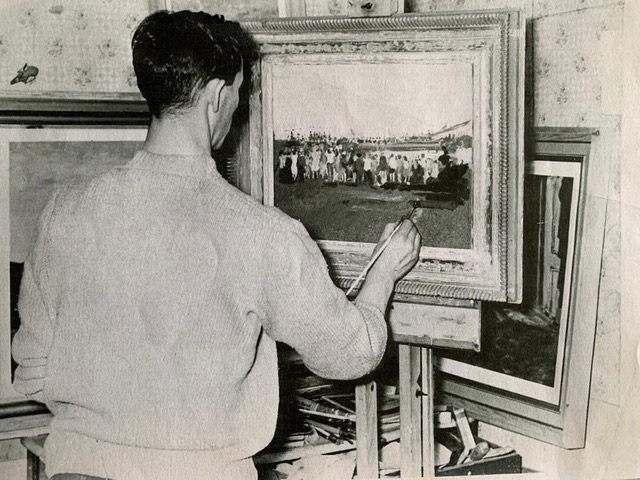 John Peace: An update and exhibition plans.
Last year we were delighted to feature an article on behalf of the family of John Peace who have been working very hard to establish the Back Catalogue of his extensive range of work held in many public and private collections in the UK. Cornish and Peace were contemporaries who exhibited together during the 60s and 70s at The Stone Gallery in Newcastle, along with many other leading British artists.
John was from Lemington and taught at Sunderland Art College at the same time as Cornish who worked there from 1967 for a few years after leaving mining. John Peace's work records the NE from a different perspective and may be viewed at www.johnpeacepaintings.co.uk
In the past 12 months John Peace's family has managed to locate 150 of his paintings but they are still trying to find another 432. A very difficult task with success arriving in peaks and troughs and at the most unexpected of times. One painting in particular that they would love to find is called 'The Ninth of June 1962.' It is unusual for John in that it is of a crowd scene on Scotswood Bridge celebrating the 100th anniversary of The Blaydon Races which inspired the famous regional anthem!
The 160th anniversary of The Blaydon Races will be celebrated in 2022 and John's family is keen to locate this oil painting for obvious reasons. The only image is the one featured showing John Peace in his studio in Lesbury Street, Lemington. The picture was originally sold to William Johnston OBE following an exhibition later that year. Three other examples of John's work are also included.
'Lynemouth,' 'Spring – The Coquet Near Holystone'
'Tynemouth –' A Summer's Day'
John Peace's family has been working with Tyne Wear Archives and Museums to mount an exhibition at the Museum and Art Gallery in South Shields from November 13th 2021 to May 7th 2022 and titled 'Tyne and Tide, John Peace-Selected North East paintings.'
If you own one of John's paintings his family would interested to hear from you via the John Peace website where you can view the growing collection of works recently discovered and follow the progress of the search !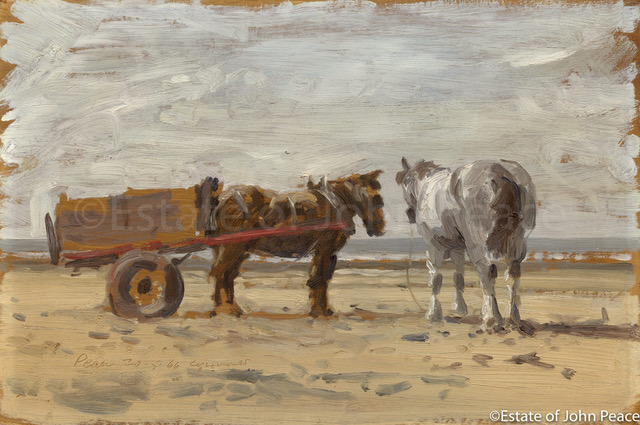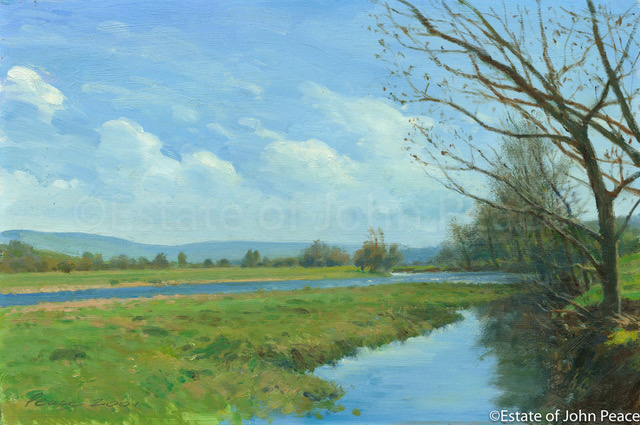 Cornish Centenary
Throughout the centenary year, an interesting range of themed exhibitions is planned in order to commemorate Norman's life and to celebrate his work.
If you would like to find out more click below:
Stay tuned via social media:
---