Latest News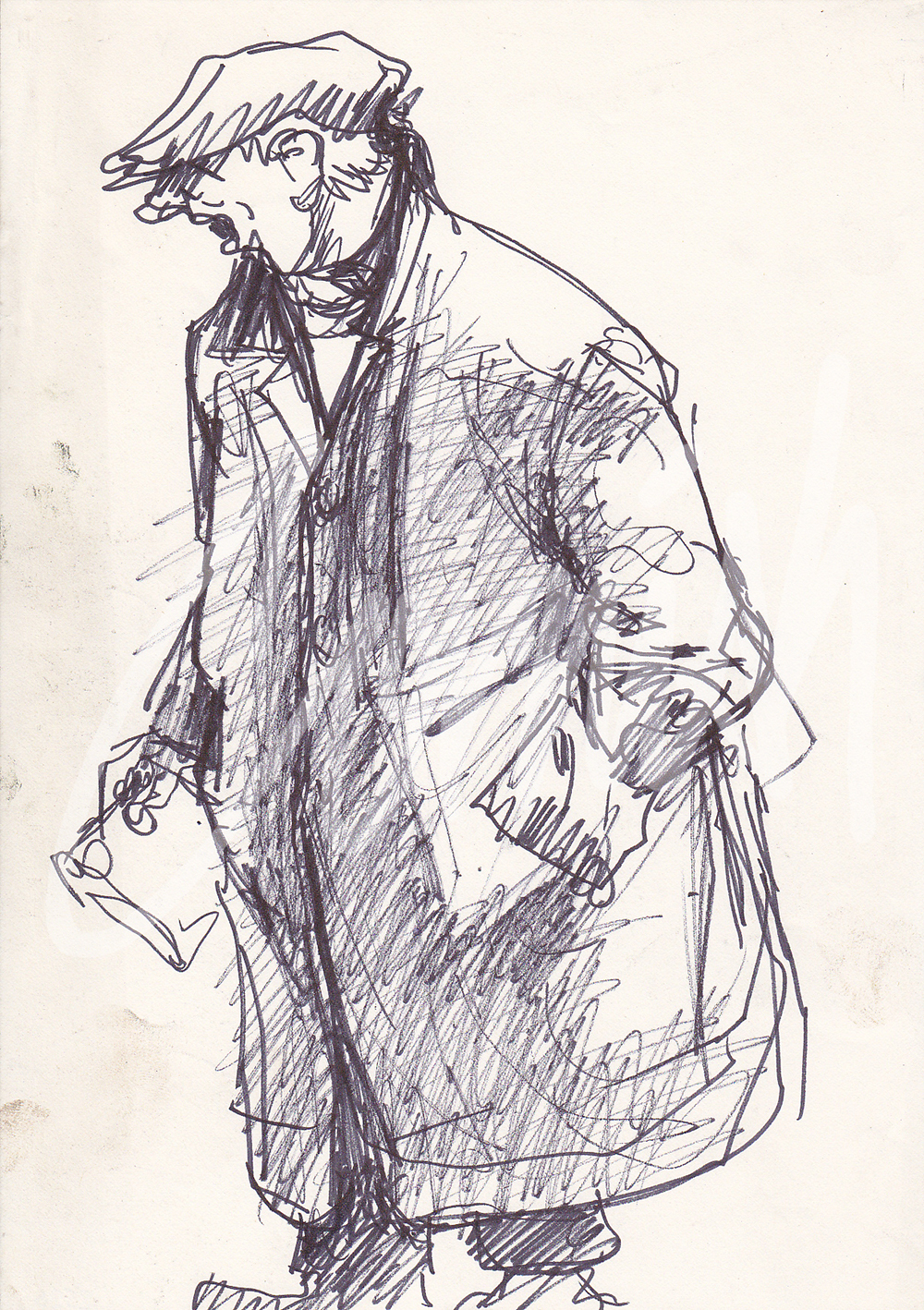 The Paper Sellers
When Cornish lamented the gradual decline of the collieries, the pit road, pubs, chapels and many of the ordinary but fascinating people, we remain grateful that his 'slice of life' has provided a remarkable social record of those past times.
Who would have foreseen the transformational impact of television, the internet, and the myriad of radio (wireless) stations broadcasting from all points of the compass and at all hours of the night and day. One of the unanticipated casualties of this giant leap forward was the traditional street corner 'paper- seller.'
Paper -sellers (newspapers) were a common sight on the streets in towns and cities across the region and beyond. Cornish would often record the fact that piles of newspapers would be on the pavement, often weighted down by a brick or other heavy object. Many of his pictures also showed 'billboards' with headlines to catch the attention of passers-by. Busy locations in Bishop Auckland, Spennymoor, Durham and Newcastle near bus and rail stations were popular features of everyday life. The final versions of these pictures showed clear lines of composition and shapes, observing and recording a piece of social history, but developing into paintings where Cornish's inborn instinct of line or colour is seen.
Funky Truman (Flo-master pen drawing) was one such character who plied his trade, along with his girlfriend, outside of the Mitre pub in Bishop Auckland. Some paper- sellers also worked on Theatre Corner, or near the market place next to the early bus stands and town hall. The drawing of Funky Truman was used as the basis for the painting on page 62 in 'Behind the Scenes: The Norman Cornish Sketchbooks' where other examples of these observations of people have been published.
The piles of papers for the sellers would be 'dropped off' by delivery vans from the printers to provide a fast service for the public. There was even a service on a Saturday afternoon to provide the half-time football scores from the football leagues, printed along the edge of the newspaper as a final addition to the late edition.
One of the characteristics essential for paper-sellers was a loud voice, necessary to call out in a high pitched tone, 'Half Times' or 'Chronicle' with an elongated emphasis on the syllables- rather like the 'Town Criers' from a different era.
Other examples of 'Paper- Sellers' are included in the chapter, 'Observations of People' included in 'Behind the Scenes: The Norman Cornish Sketchbooks' available from our online shop.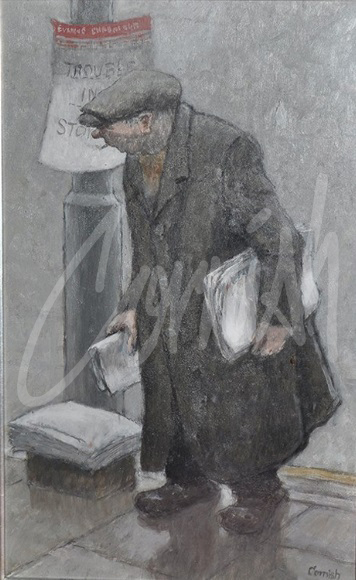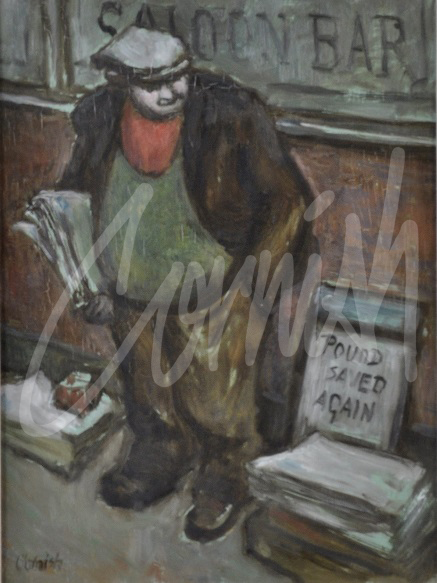 Cornish Centenary
Throughout the centenary year, an interesting range of themed exhibitions is planned in order to commemorate Norman's life and to celebrate his work.
If you would like to find out more click below:
Stay tuned via social media:
---