Latest News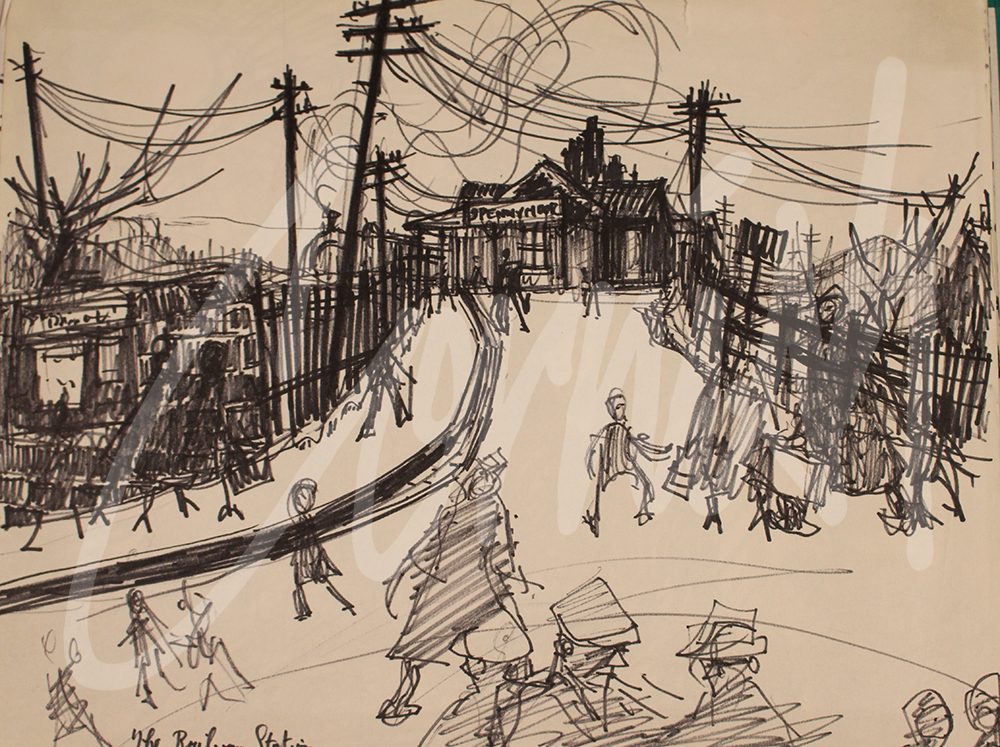 The Railways
One day in 2007 Norman asked us if we could take him along to Locomotion, the National Railway Museum in Shildon, County Durham. The museum opened in 2004 and although the impressive collection of locomotives was appealing, he was actually interested in a different aspect of the exhibition. " I would just like to have a close look to check the details of the wheels of a tanky engine." A tanky engine was the popular name given to the locomotive used to haul trucks laden with coal from deep mines to Tyne Dock for onward shipment.
This above is an interesting anecdote but another example of Norman as an artist paying close attention to details for accuracy in his work despite having walked past trucks and engines for over 30 years as a miner. Interestingly, he was a professional artist for over 40 years, a fact often overlooked.
Prior to the 'Beeching Axe' in the 60s, which resulted in thousands of stations and tracks being closed, many towns in Great Britain were connected to the national rail network- including Spennymoor (image below). Cornish wasn't a frequent traveller by rail, preferring the bus to Newcastle to visit the Stone Gallery. It is most likely that he travelled by rail to London for his exhibitions there in 1950, 1952 and 1956. He also made several journeys to Carlisle via Newcastle, to address members of the Border Arts Society following a highly successful exhibition in 1951 at Tullie House, 'The Northern Realists' which provided his first contact with LS Lowry and other eminent artists from the north.
In his own words: "The railways, which are fast disappearing are such a compelling source of pictorial art in terms of human history or any other terms for that matter."
Included in 'Behind The Scenes: The Norman Cornish Sketchbooks' is a selection of the drawings which inspired Cornish until he was no longer able to paint and draw. At the time of his visit to Locomotion in 2007, he was 88 years old and in the twilight of his career- but still paying attention to detail.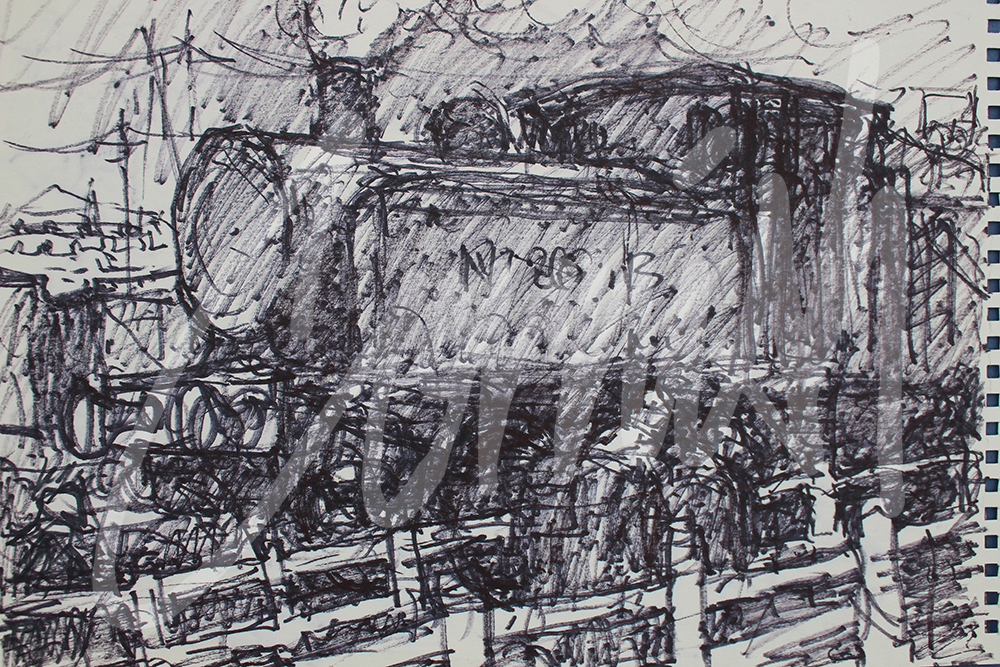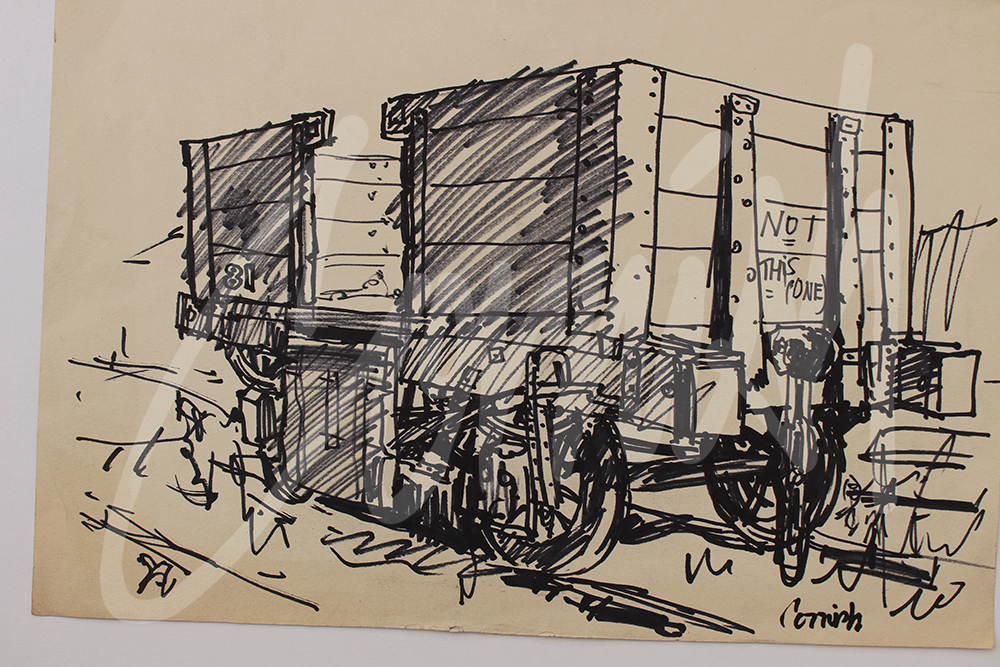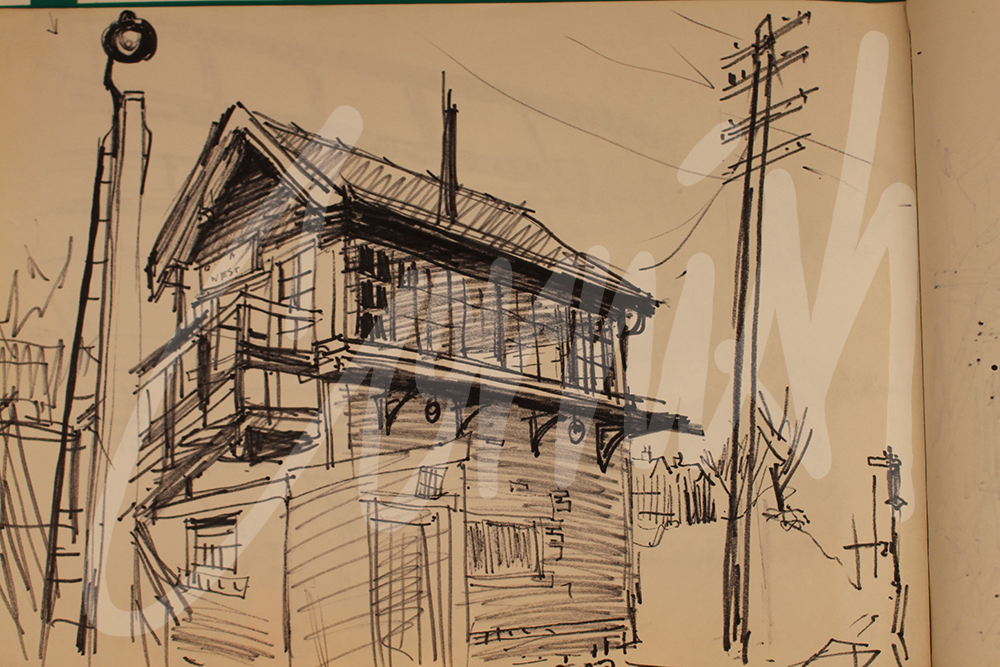 Cornish Centenary
Throughout the centenary year, an interesting range of themed exhibitions is planned in order to commemorate Norman's life and to celebrate his work.
If you would like to find out more click below:
Stay tuned via social media:
---