Latest News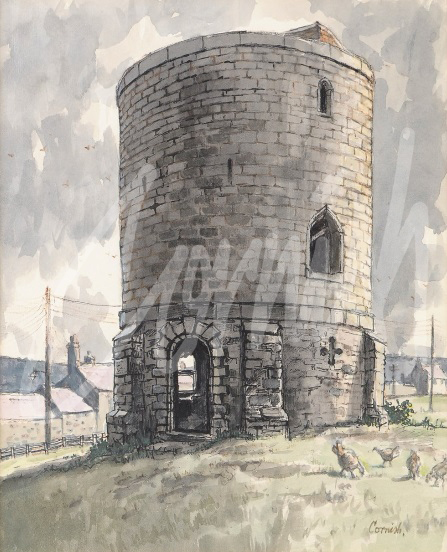 The Outlying Villages:
In 1957 Cornish was asked to design a new banner for the drift mine at Westerton which was opened in 1953. Several drift mines were opened in the area following nationalisation in 1947 and they too wanted to be part of the mining tradition.
Westerton is a hamlet, on a hill, overlooking the Wear Valley midway between Spennymoor and Bishop Auckland. Westerton was surrounded by pit villages at Byers Green, Binchester, Leasingthorne, Eldon and Whitworth. However, Westerton was also the location of a very early observatory constructed by Thomas Wright (1711- 1786) towards the end of his career. Wright was an English Astronomer, Mathematician, Instrument maker, and Architect. He was the first to describe the shape of the Milky Way and to speculate that faint nebulae were distant galaxies. Wright's observatory still stands in Westerton and was an obvious subject for Cornish, being within walking distance from Spennymoor. Along the way, Cornish would walk through Middlestone Village, with its chapel and pub. It was also adjacent to a famous horse- racing stable owned by Arthur Stephenson (Stivie).
Spennymoor was surrounded by villages of varying sizes which were usually the location of other deep mines and drift mines, along with a selection of pubs.
During the early 60s Cornish was transferred to Mainsforth Colliery near Ferryhill Station. Buses were provided at appropriate times and 'the pit bus' picked up and returned miners to their home towns and villages. The journey from Spennymoor passed through Ferryhill Village where Friday was market day and a hive of activity- a perfect subject for an artist interested in humanity.
Street scenes, character studies, mining scenes and bar scenes are all featured in 'Behind The Scenes : The Norman Cornish Sketchbooks.'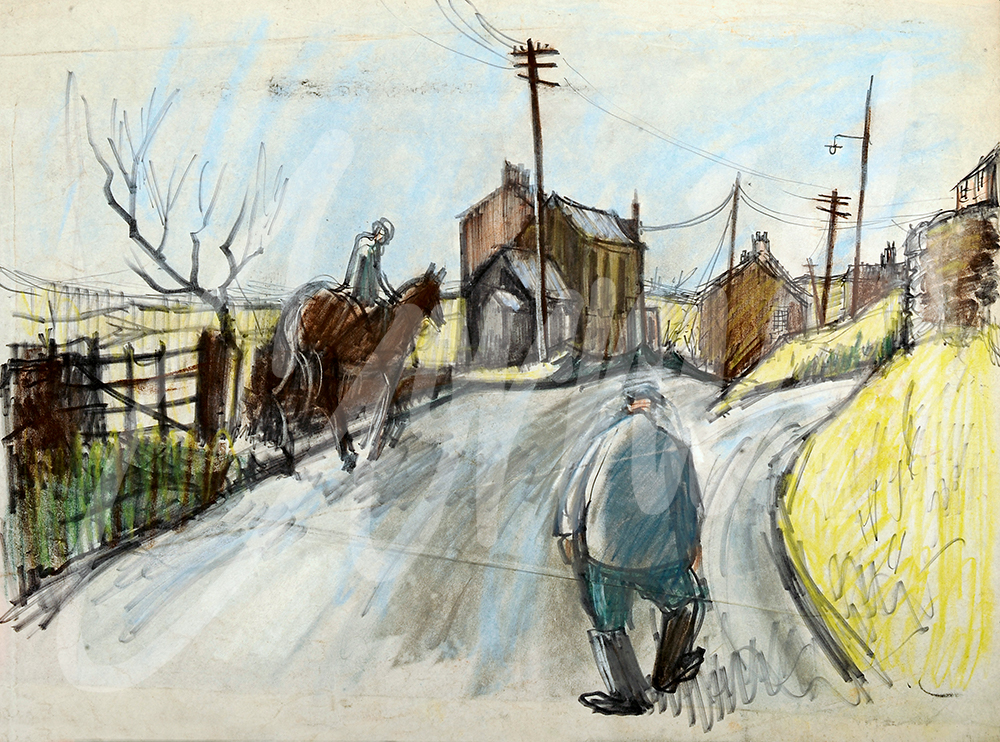 Cornish Centenary
Throughout the centenary year, an interesting range of themed exhibitions is planned in order to commemorate Norman's life and to celebrate his work.
If you would like to find out more click below:
Stay tuned via social media:
---