Latest News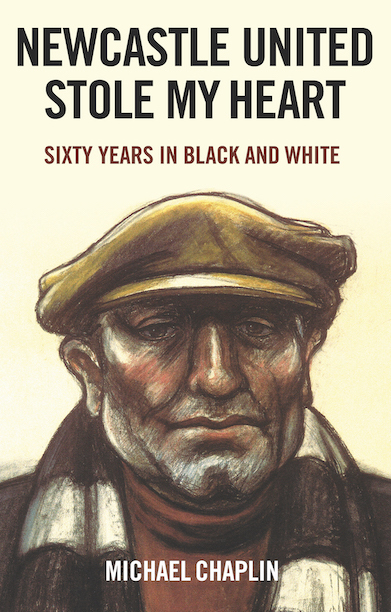 The Man With Scarf:
The Man With Scarf was featured on two occasions at exhibitions during the Centenary Year. The first occasion was at the exhibition of portraits at The Gala Theatre Gallery in Durham, followed by a second appearance at the record-breaking retrospective at The Bowes Museum.
However, the earliest time it was seen was in December 1969 at The Stone Gallery exhibition in Newcastle - 'The Men of The North East' where the novelist Wendy Robertson writing in the Northern Echo, commented that 'the spiritual brotherhood is there in every piercing eye, in every craggy line.' 'The Man With Scarf' was also used as a poster advertising Cornish's eightieth birthday exhibition at the Northumbria University Gallery in December 1999.
Michael Chaplin is an old and special family friend on many fronts. His dad Sid and Norman were 'marras' at Dean and Chapter Colliery for many years and contemporaries at The Spennymoor Settlement, that wonderful cradle of creativity and community facility opened during the 1930s, which enabled so many talented people to fulfil their artistic and literary ambitions.
We were naturally delighted when Michael approached us earlier this year to ask if 'The Man With Scarf ' could be used as the front cover of his forthcoming book; 'Newcastle United Stole My Heart- Sixty Years In Black And White'.
Michael is a playwright, a radio, television and non- fiction writer, and a former producer and executive at London Weekend Television. His writing credits include acclaimed plays for BBC Radio and also television series such as Grafters, Drovers Gold and Monarch of the Glen, which included a cameo appearance as a road worker wearing a Newcastle shirt!
This is a football memoir with a difference, sharing the story by Michael of his six-decade love affair with the club in eleven chapters, each one recreating an iconic Newcastle match.
The book will be published on August 26th by Hurst Books.
It will be a highly appropriate latest appearance on the journey for 'The Man With The Scarf', which Norman Cornish would have been delighted to support.
Cornish Centenary
Throughout the centenary year, an interesting range of themed exhibitions is planned in order to commemorate Norman's life and to celebrate his work.
If you would like to find out more click below:
Stay tuned via social media:
---