Latest News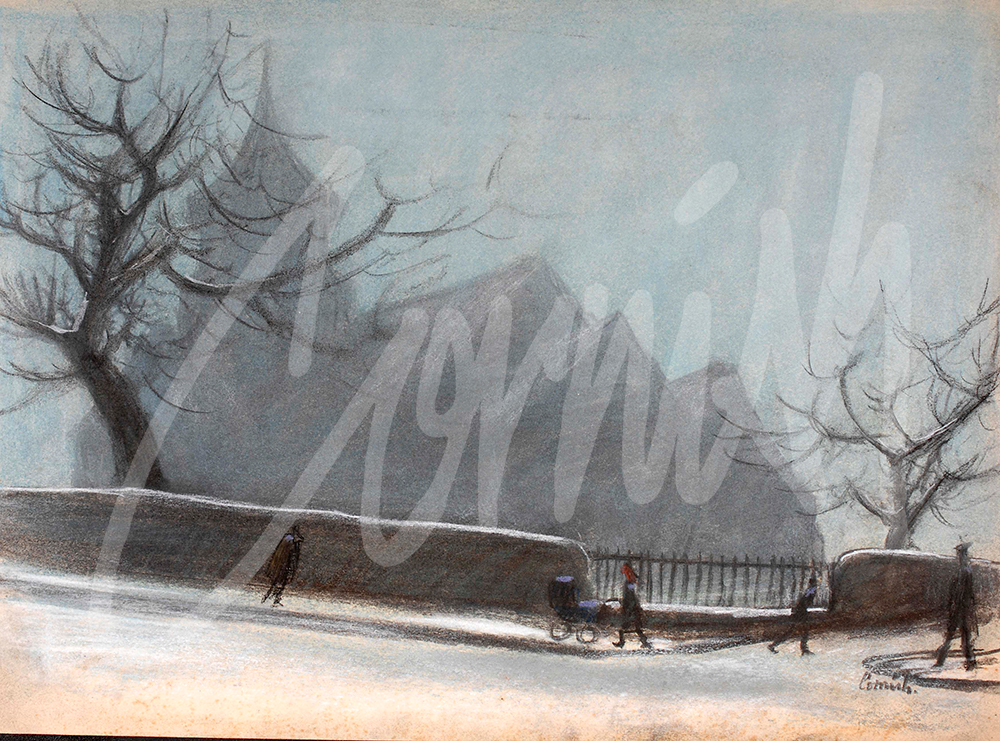 St. Paul's Church
In 1967 the Cornish family was obliged to move away from Bishop's Close Street which was scheduled for demolition. It was a period of huge social change across the county, as exhausted mines were closing, employment patterns were changing and folks had to adapt to a very different era. The new home at 67 Whitworth Terrace provided more expansive accommodation as it had been a former Methodist Minister's home. The large office eventually became Cornish's studio.
The house had easy access to the town centre, no more than a walk of five minutes, and the first subject of interest on an almost daily walk was St. Paul's church.
St. Paul's was consecrated in 1856 but in 1953 a large fire ripped through the building and reduced the church to a ruin. A local man was later convicted- it was believed that he had a grudge against the church because he had previously been convicted of stealing the communion wine! The rebuild task was enormous and took over three years but the opening was rewarded by a visit from the late Queen Mother who was passing through the region.
Next to St. Paul's church was Edward Street and within a relatively short distance were other iconic locations such as Rosa Street School, The Zebra Crossing, Eddy's Fish Shop, and all before arriving at Berriman's Chip Van, just off the High Street near the Town Hall. All of these locations were of interest to Cornish at different times of the day and night as well as different seasons in the year. St Pauls Church originally had a perimeter wall which was later removed and immediately revealed the position of the church to full effect in all sorts of different atmospheric conditions. In his own words:
"At night about 6-30pm (now October) when it is just turning dusk, there is a magical quality in the atmosphere. Tonight is drizzly and misty slightly. The distant lights hang like pearls in the mist; lights are reflected in rectangular patches on pavements and under sills. The church lies behind, shrouded in subtle blue-grey mist, its painted spire adding to the mystery up there."
St. Paul's church is one of the locations for visitors to the Norman Cornish Trail which starts and finishes at the John Kitson Archway at Spennymoor Town Hall where parking at the rear is free. A number of different drawings and paintings of St.Paul's church are also featured in 'Behind The Scenes: The Norman Cornish Sketchbooks' available in our online shop.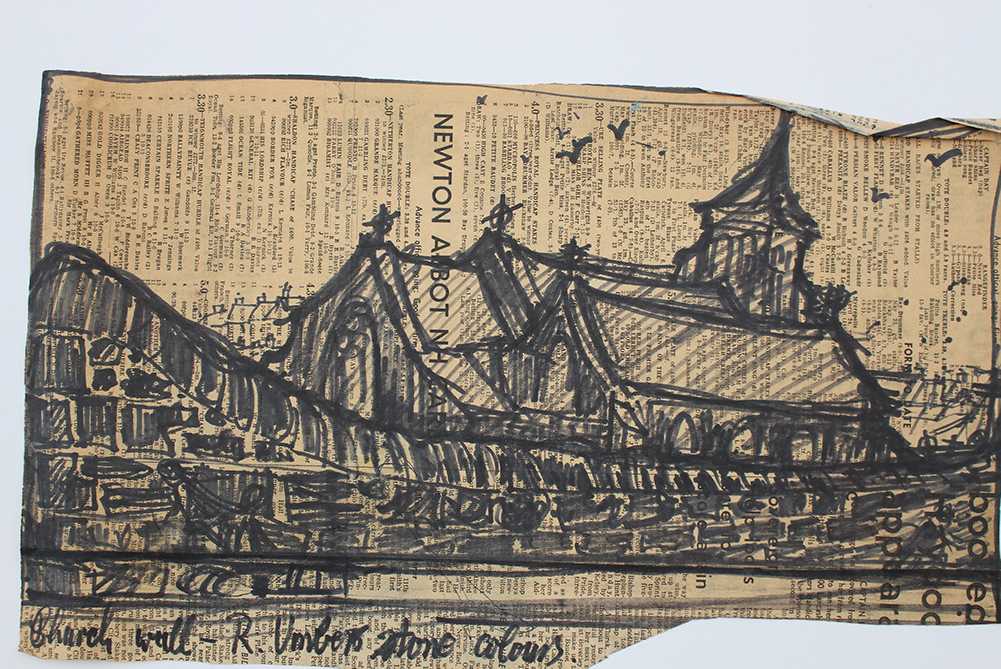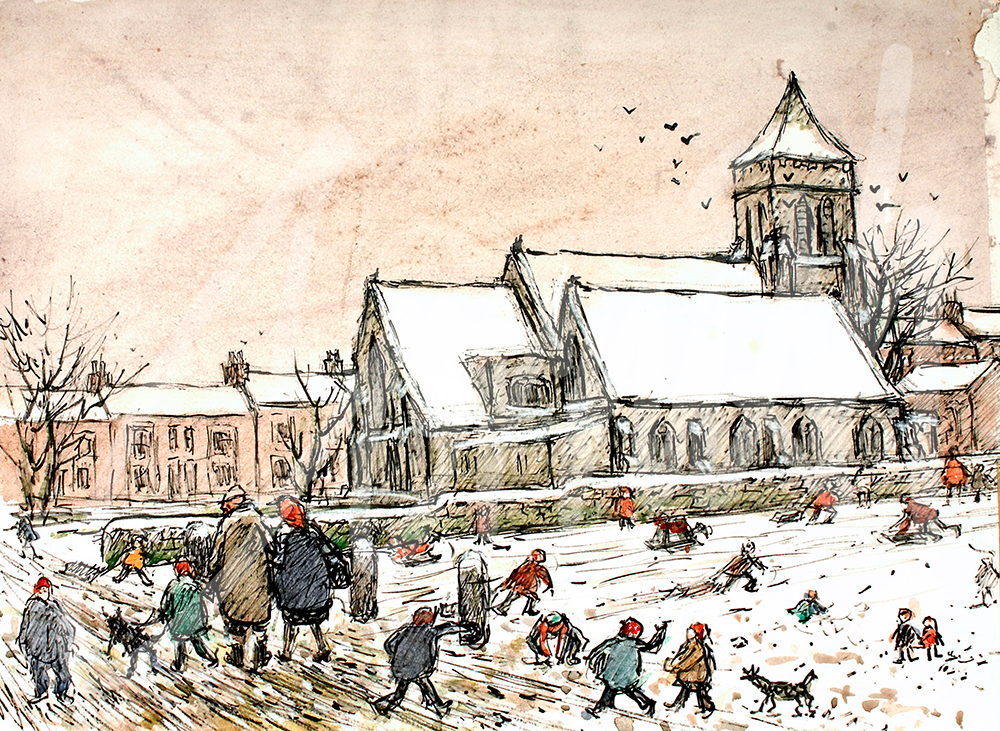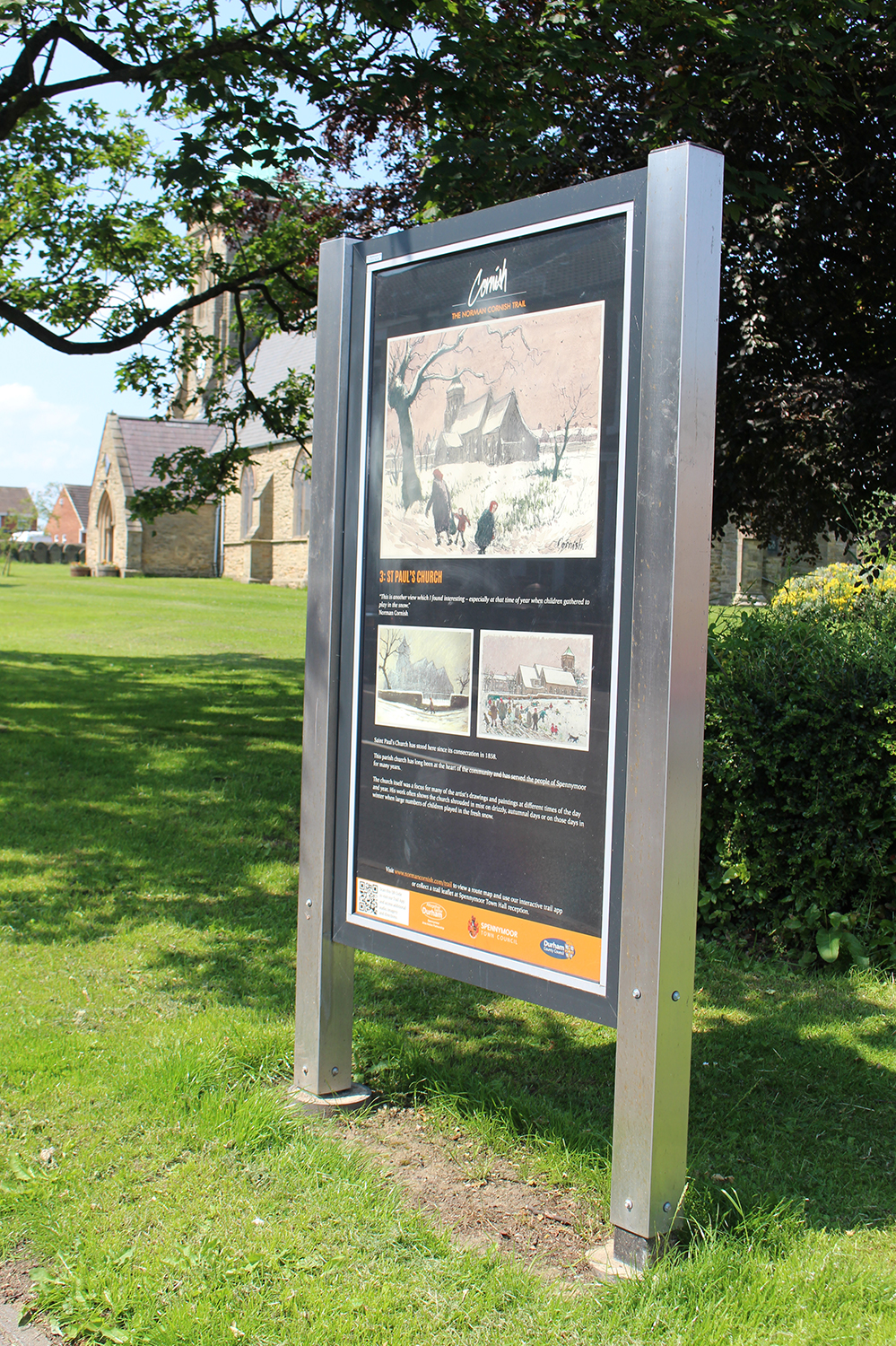 Cornish Centenary
Throughout the centenary year, an interesting range of themed exhibitions is planned in order to commemorate Norman's life and to celebrate his work.
If you would like to find out more click below:
Stay tuned via social media:
---