Latest News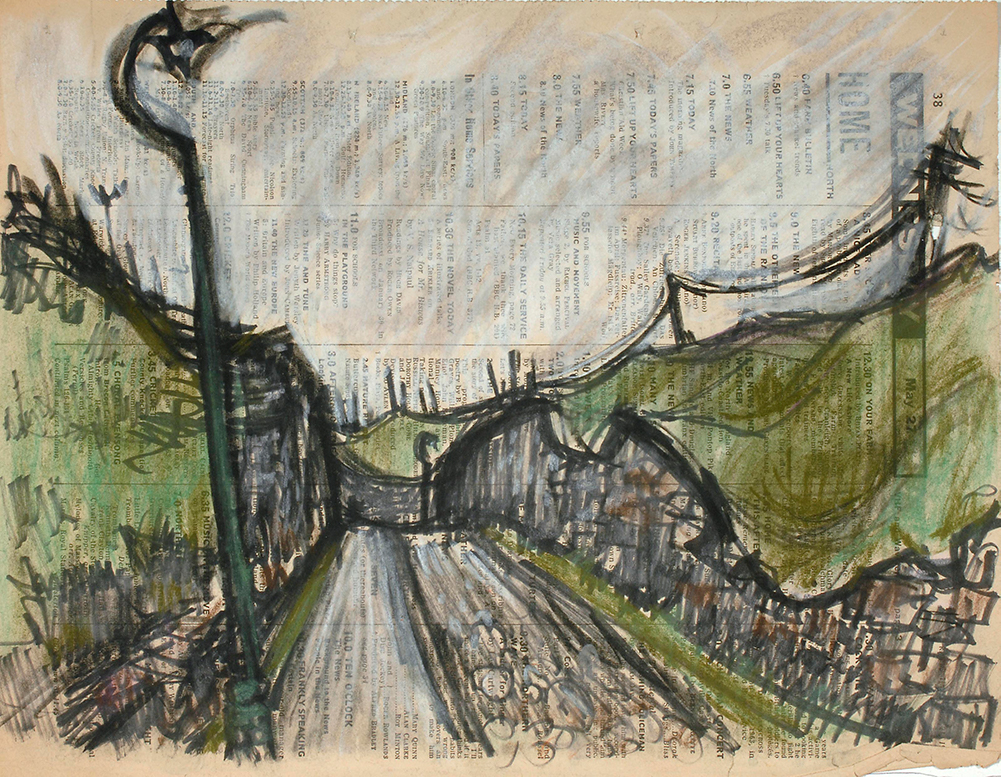 The Pit Road - from Bishop's Close Street
One of the most iconic images associated with Cornish's work is the classic 'Pit Road'. Often showing the final stages of the long walk to Dean and Chapter Colliery at all times of the night and day, as well as different times of the year. It was a journey of about three miles. It is no wonder that the daily experience left an indelible mark on his mind, and is represented so frequently in his work.
What is often overlooked is the start of the Pit Road which is featured today. Cornish would leave his front door at 33 Bishop's Close Street, turn immediately left, and at the end of the row of houses the railway embankment forced the next left turn at the beginning of the Pit Road. The road (no vehicles), continued to the tunnel under the railway line, out of sight in the picture where the street lamp post looks much smaller. The early stage of the Pit Road then continued parallel with the railway line prior to veering off towards the Dean & Chapter Colliery. A detailed plan including images can be seen on pages 186 -187 in 'Behind the Scenes; The Norman Cornish Sketchbooks'.
One other interesting feature of the picture is that the Flo-master Pen and watercolour is on a section from either The Radio Times or a newspaper; most likely the Radio Times. The word Home refers to the Home Service which was the popular channel during the 50s and 60s prior to the introduction of Radio 1, 2, 3 and 4 in 1967.
The picture also records a piece of local history which has disappeared. The journey along this road was undertaken by thousands of men walking to 'the pit' but it was also a short cut to Low Spennymoor where the factories were located. As the mines were closing men and women were beginning to work in the factories during a post war period of immense social change. The Dog Track was also in this area and very much a part of the cultural landscape, for the owners of Whippets and Greyhounds which feature in so many bar scenes.
The picture of the beginning of the Pit Road will be exhibited at the forthcoming exhibition
'Norman Cornish: Behind the Scenes – Revealed,' at Castlegate House Gallery, Cockermouth, Cumbria from September 18th to October 9th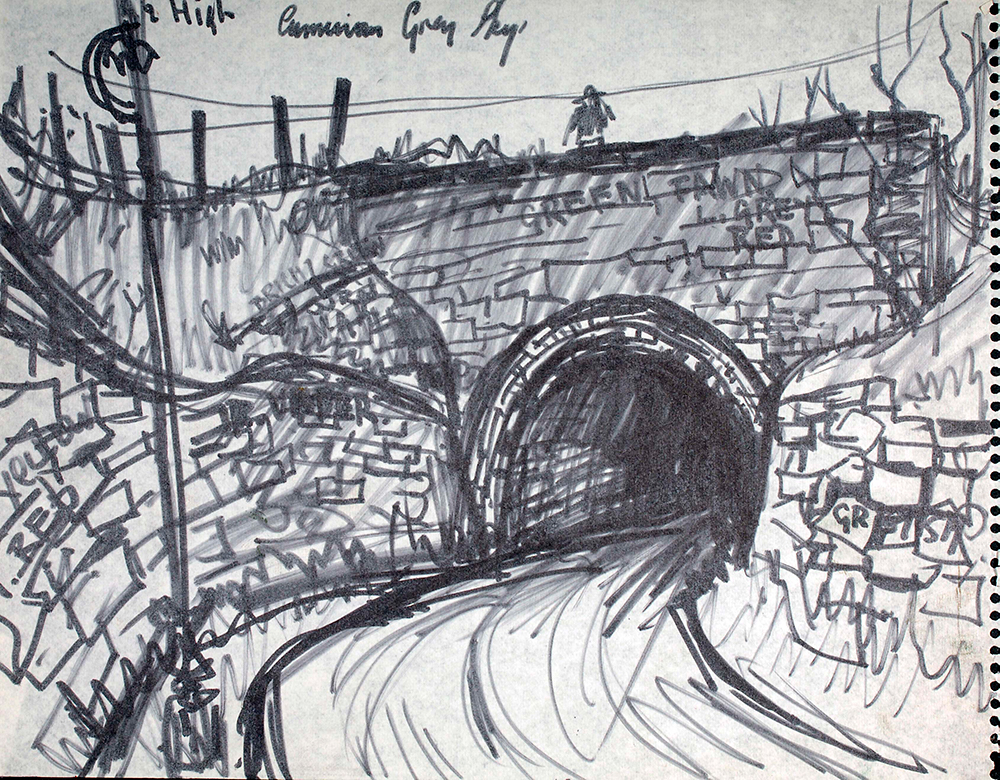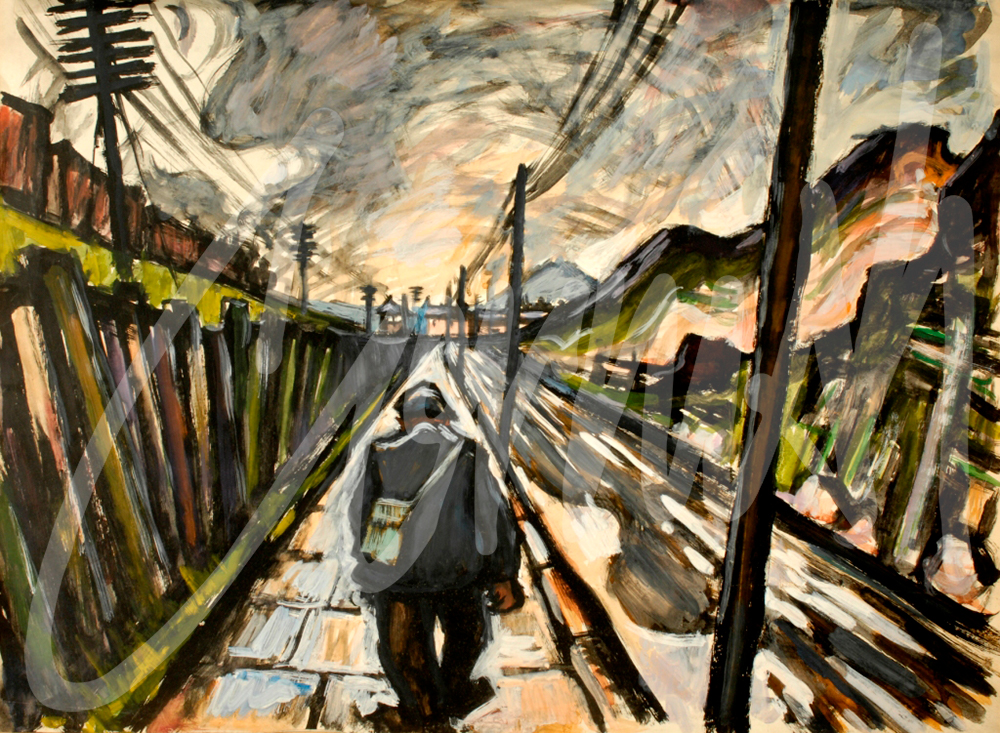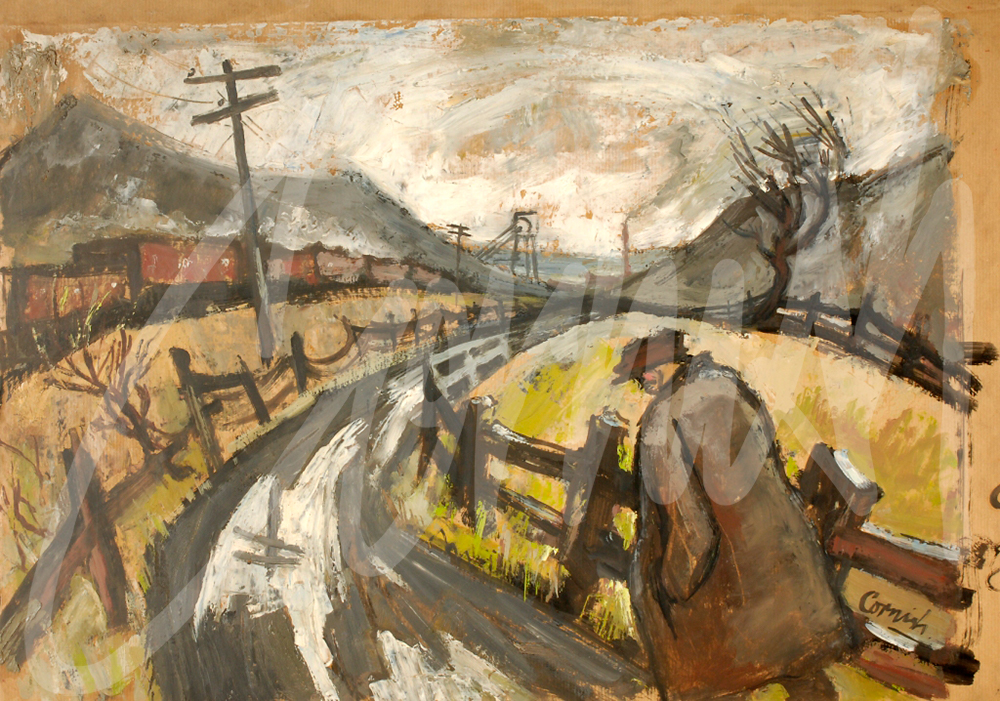 Cornish Centenary
Throughout the centenary year, an interesting range of themed exhibitions is planned in order to commemorate Norman's life and to celebrate his work.
If you would like to find out more click below:
Stay tuned via social media:
---