Latest News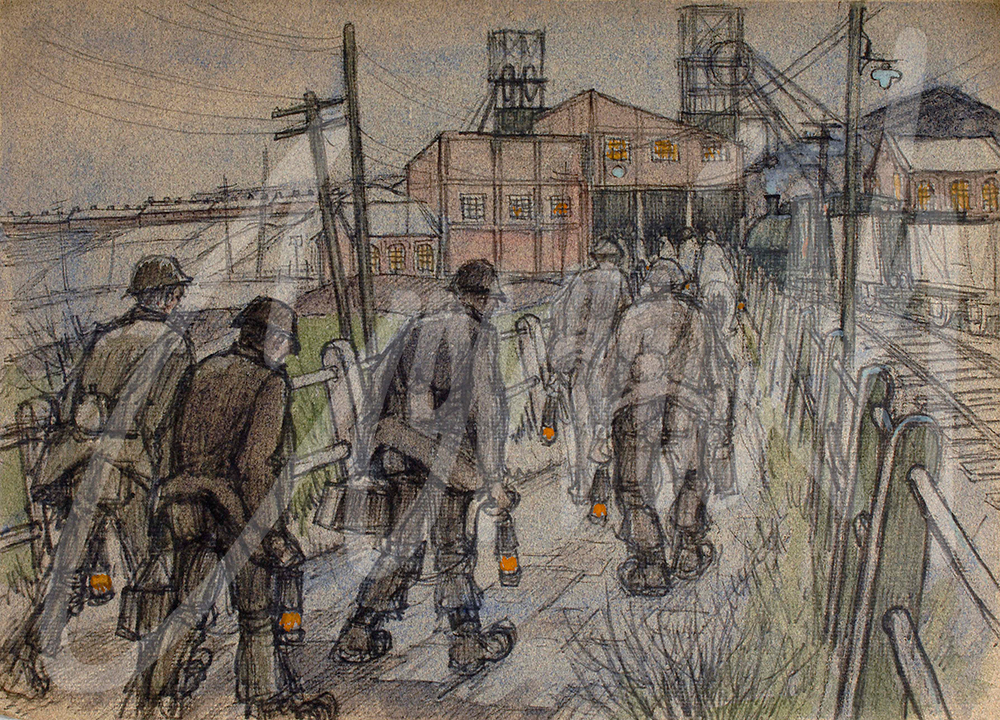 Mainsforth Colliery
During the late 50s and early 60s coal reserves in the large deep coal mines in SW Durham were gradually becoming exhausted. Men were re-deployed to other collieries, retired or faced redundancy. In 1962 Cornish was transferred to Mainsforth Colliery adjacent to 'The Station', or Ferryhill Station to be precise. The Station was on the route of the main east coast line which swept through the Ferryhill Gap, between Ferryhill and West Cornforth, - known locally as 'Doggie.'
This rare picture of Mainsforth Colliery also shows helmets being worn by the men as they walk towards 'the pit' and fence posts which are different to those seen typically along the pit road to Dean and Chapter Colliery.
One day, working at the coal face, Cornish was summoned to move quickly to the nearest underground telephone. His first thoughts were of a problem at home, but in fact it was a representative of Durham County Council calling to ask if he could be commissioned to 'paint a Mural depicting life in County Durham.' A daunting task which he later accepted.
Cornish was requested to meet the colliery manager who was unknown to him as a relatively new starter at Mainsforth Colliery. The following conversation has been extracted from Cornish's autobiography: 'A Slice of Life' (1989) with Foreword by Melvyn Bragg.
Colliery Manager: " So you fancy yourself as a bit of an artist, well, I've never heard of you"
NC : " Well then, could you name me two British artists or sculptors of world-wide renown, who are still living and working in this country?"
Colliery Manager: heavy silence broken by " No I can't I'm afraid, but it's not in my interest."
NC: "It had been in your interest enough to say that you hadn't heard of me, but you hadn't heard of any artists or sculptors. You ought to have got at last one sculptor."
"Oh and who might that be?" he asked.
NC: "Henry Moore was the son of a colliery manager or senior official."
Lost for words he finally shrugged his shoulders and said "Ah well, the moving finger writes."
NC: "Can you finish the quotation?"
"No he replied. Can you?"
Cornish finished the quotation and added several other verses from The Rubaiyat of Omar Khayyam. Verse 51.
They eventually became more respectful and friendly towards each other. Cornish was granted leave of absence for one year without pay, to design and paint a mural depicting solidarity and brotherhood. The Miners' Gala Mural now hangs in Bishop Auckland Town Hall and is accessible to view. It is a highly significant work of art which goes to the very heart and culture of mining communities in County Durham. The complete story of the Miners' Gala Mural may be read at in our online news stories.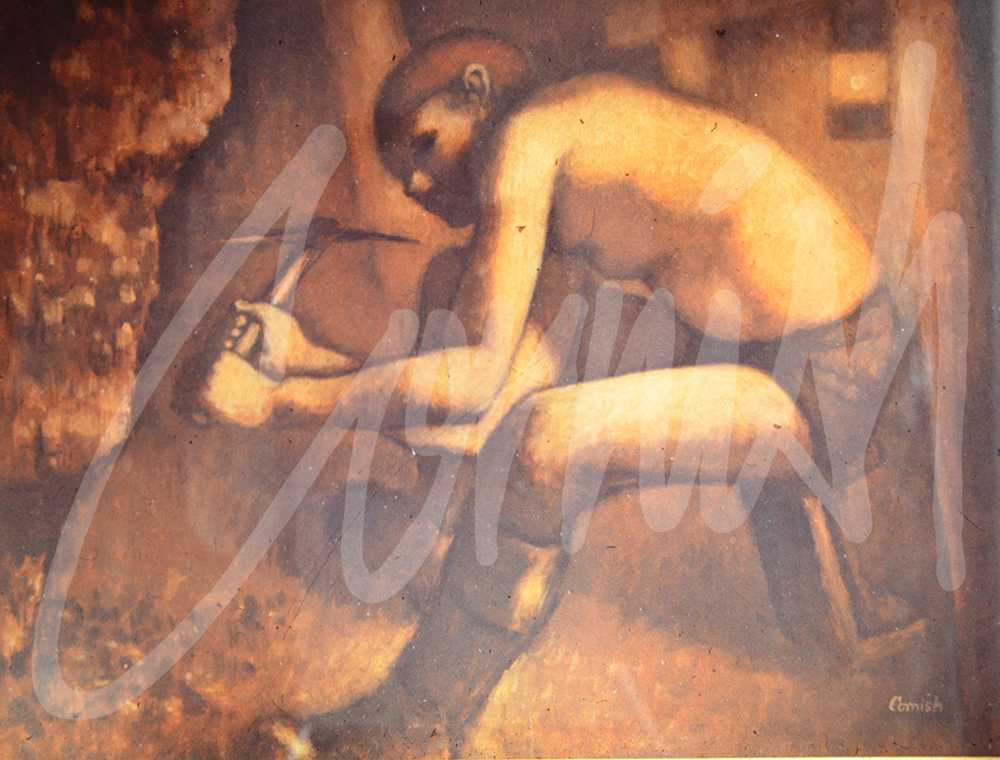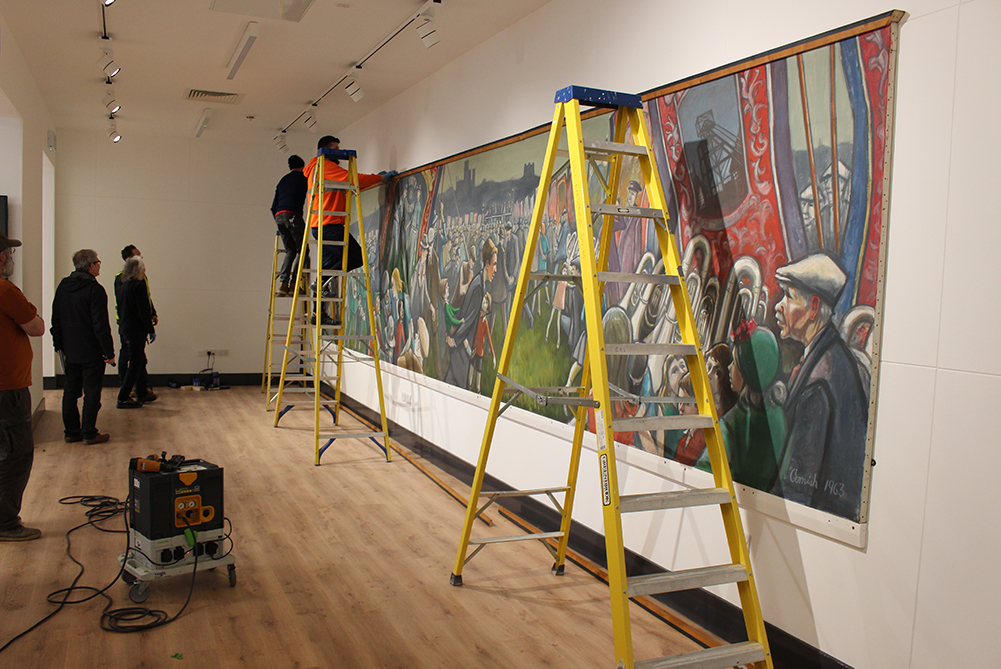 Cornish Centenary
Throughout the centenary year, an interesting range of themed exhibitions is planned in order to commemorate Norman's life and to celebrate his work.
If you would like to find out more click below:
Stay tuned via social media:
---