Latest News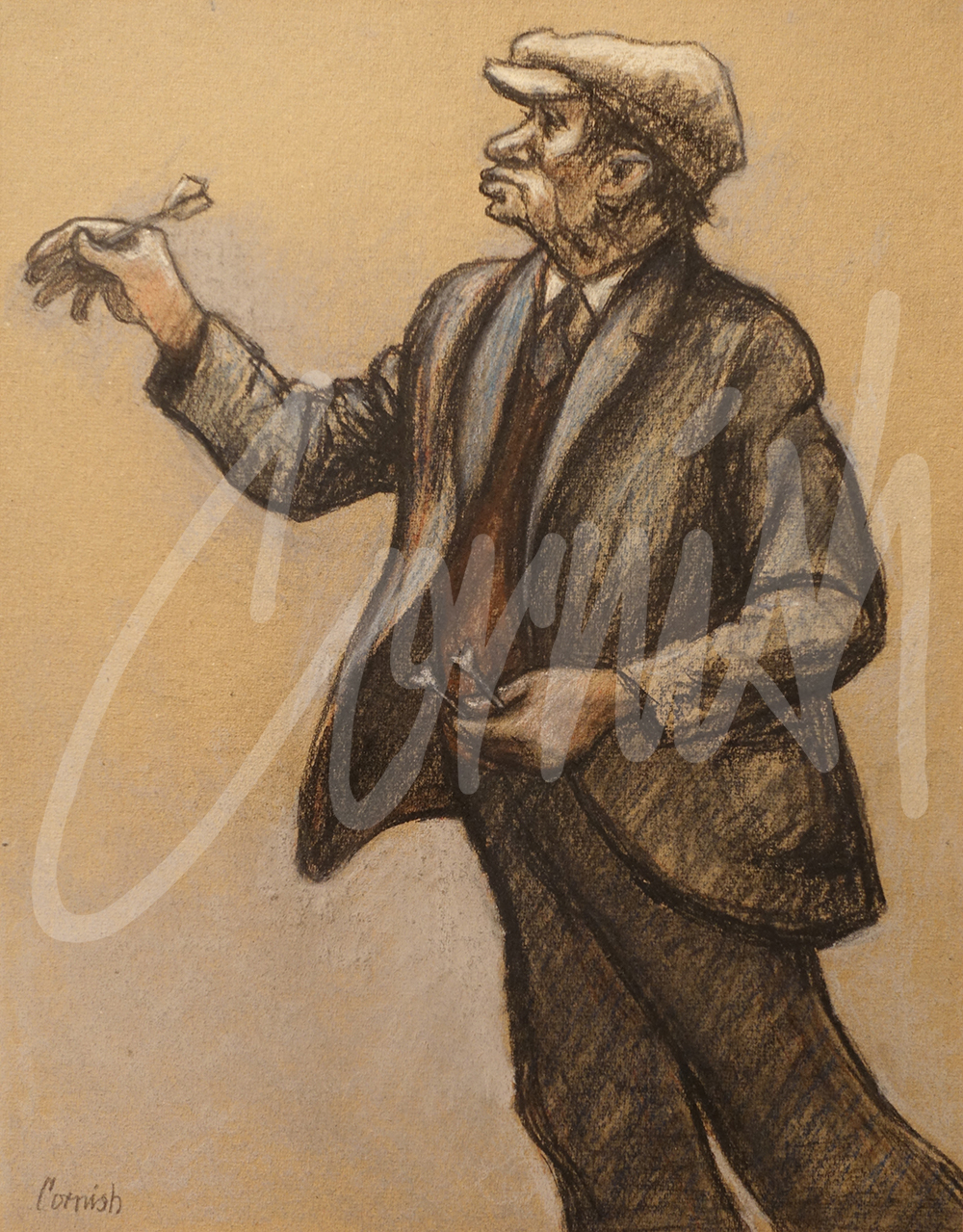 One of the Lads
Cornish's work is noted for the quality of his drawings, often made quickly to catch a moment in time. His jacket was adapted by his wife Sarah who created a 'poachers pocket' on the inside, large enough to hold his sketchbook and Flo-master pen so that wherever he went his sketchbook and pen were always with him. During his era there were over 35 pubs in Spennymoor and at times they were busy with men not only 'enjoying the craic' but often playing dominoes or darts, which were a common feature in all of the pubs in the region and beyond.
Cornish blended in, he was 'one of the lads.' A few hours earlier he would most likely have been working underground, and when he sat down in a pub with his favourite bottle of Newcastle Brown Ale he would immediately begin to observe and absorb whatever human interaction emerged unscripted. A treasure trove for an artist of his calibre and uncanny ability to quickly record what was happening all around him.
Cornish returned to the theme of the pub throughout his career. Bar scenes with individual character drawings, men playing dominoes, convivial conversations, and drawings of darts players. He also made detailed drawings of the beer pumps, furnishings, pint glasses and posters to ensure accuracy in his work. These features sometimes appear as individual component pictures because of their own special qualities and occasionally they are brought together in large composite paintings. Most of Cornish's larger works involving many characters are constructed in this manner.
The large oil paintings such as The Crowded Bar, have carefully constructed compositions incorporating characters and details from his extensive collection of sketchbooks. These drawings enabled Cornish to create informal conversation pieces where a group of people appear to be interacting naturally.
The subject of Bar Scenes is covered in detail within 'Behind The Scenes: The Norman Cornish Sketchbooks', including a number of previously unseen preparatory drawings and sketches . Reference to this subject is also covered in two of the four essays by distinguished authors and historians Dr. Keith Wilson, Dr. Robert McManners and Gillian Wales (Cornish's Biographers).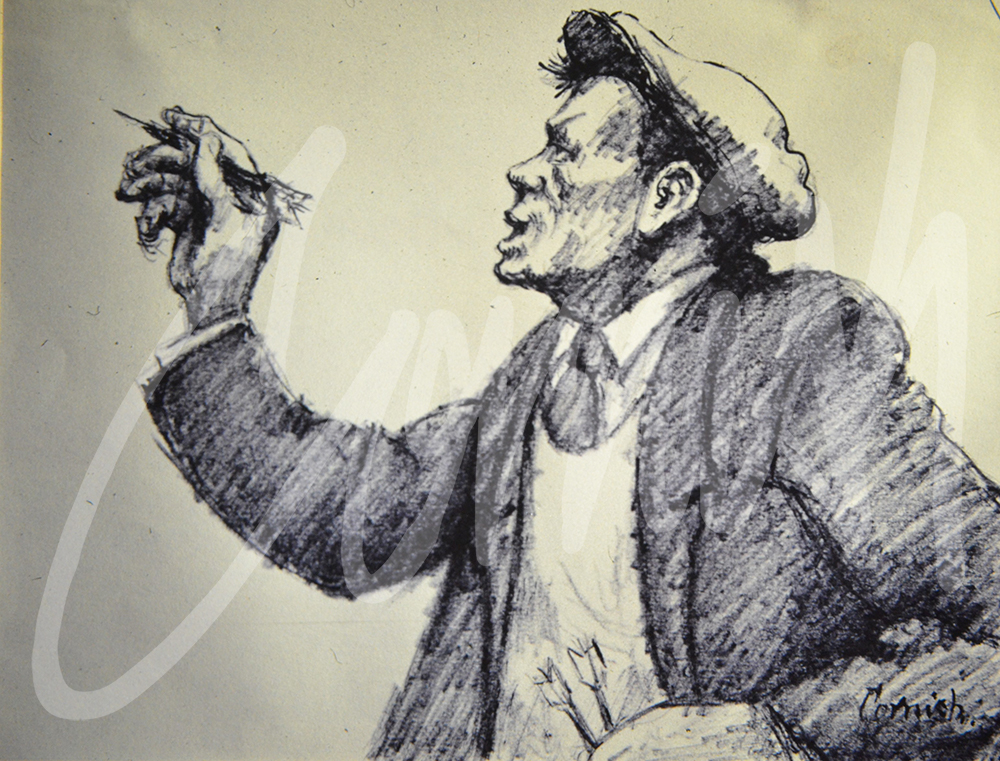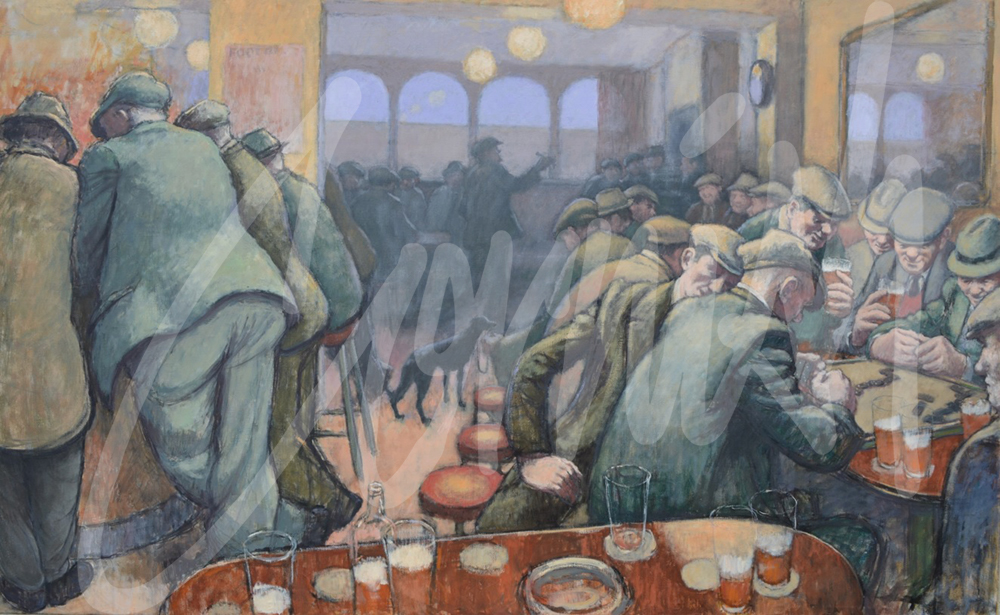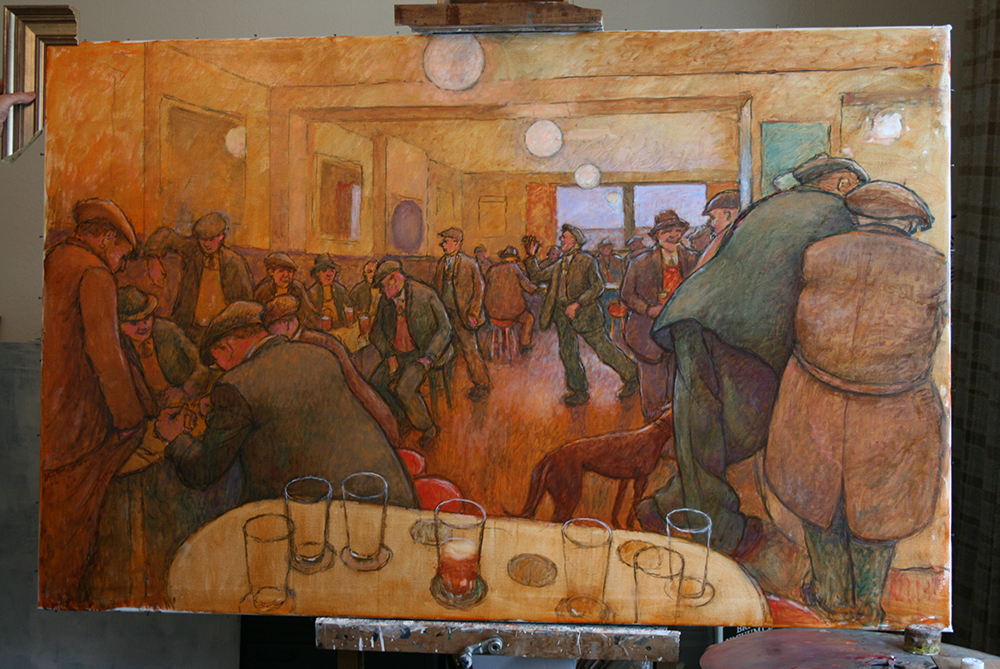 Cornish Centenary
Throughout the centenary year, an interesting range of themed exhibitions is planned in order to commemorate Norman's life and to celebrate his work.
If you would like to find out more click below:
Stay tuned via social media:
---