Latest News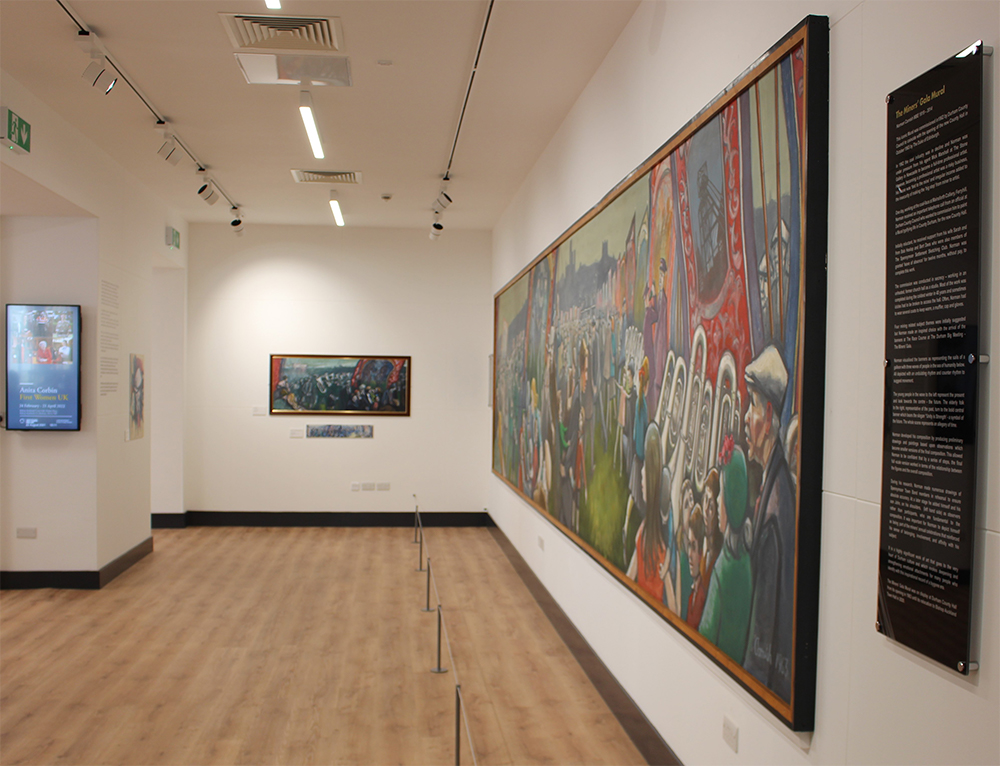 Culture and Community
Spennymoor and Bishop Auckland are only four miles apart but together they hold an outstanding collection of paintings and drawings of the hard lived- lives of mining communities in the region. It is an historical social record and regional archive which may be enjoyed via a range of different experiences, that can provide a memorable 'day out.'
Bishop Auckland is the location of the Mining Art Gallery and next door is the Town Hall which has become the new location of the Miners' Gala Mural. The Mural, painted by Norman Cornish, was commissioned in 1962 to hang in the new Durham County Hall and you can read the full story by following the link below:
This masterpiece, which goes to the very heart of culture and community in the North East was re-located in March 2020 but only in recent months has it become available for public viewing as the country has emerged from the lockdown measures.
Spennymoor, is the location of the Norman Cornish 'Coming Home' exhibition which includes his original studio on long term loan from Beamish Museum. The John Kitson Archway at Spennymoor Town Hall is the starting point (complimentary Trail brochure) for the Norman Cornish Trail where you can follow in his footsteps and visit many of the iconic locations synonymous with his career as an artist. Parking is free at the rear of the Town Hall and the route takes approximately one hour at a slow pace.
Visitor comments: 'Breathtaking', 'A hidden gem,' ' Evocative of times gone by,' 'A privilege to see work from a special artist'
The Bob Abley Gallery at Spennymoor Town Hall also includes a wonderful exhibition of work by regional artists who also feature elements of social history from the region.
Next door, in the same building, is the Durham Mining Museum www.dmm.org.uk which is run by volunteers and stocked with items donated by ex-miners. There is also a dedicated memorial to the lives lost during the mining period across County Durham, Northumberland, Cumberland, Westmoreland, North Yorkshire, North Lancashire and the Isle of Man. Have a great day out!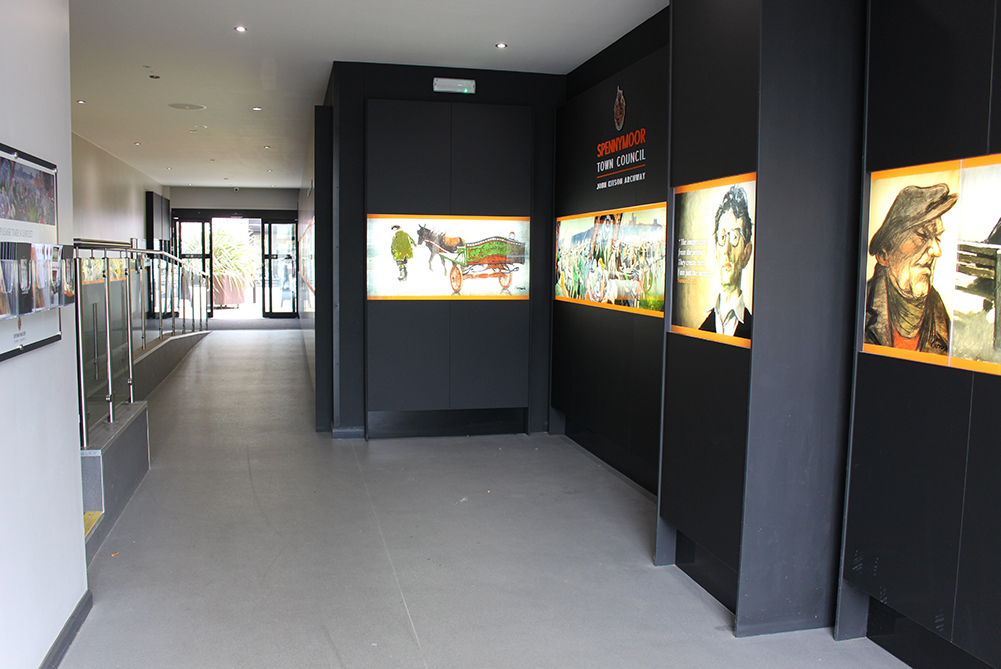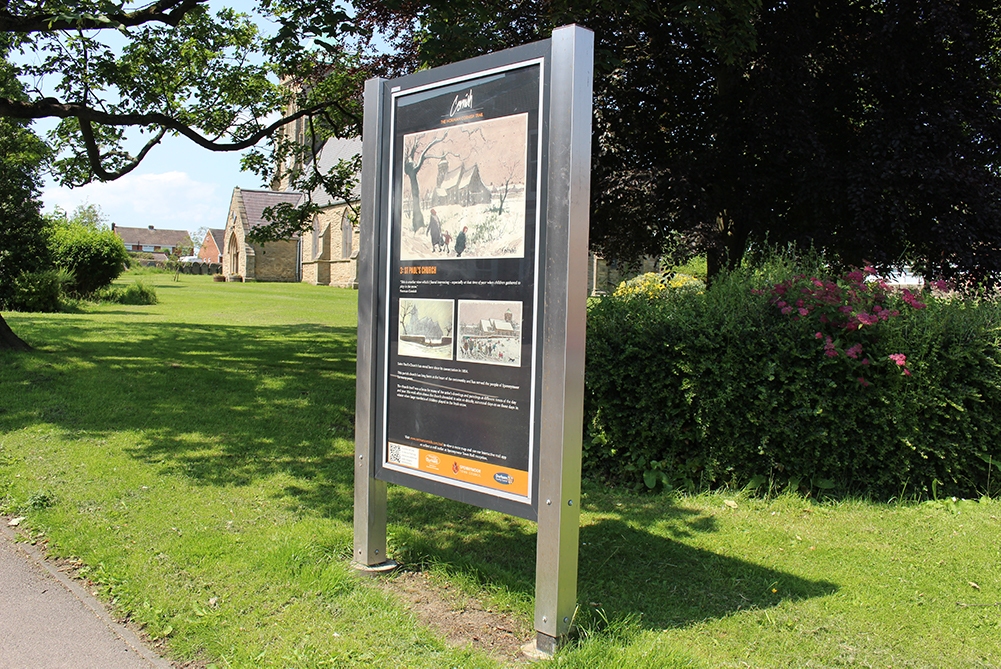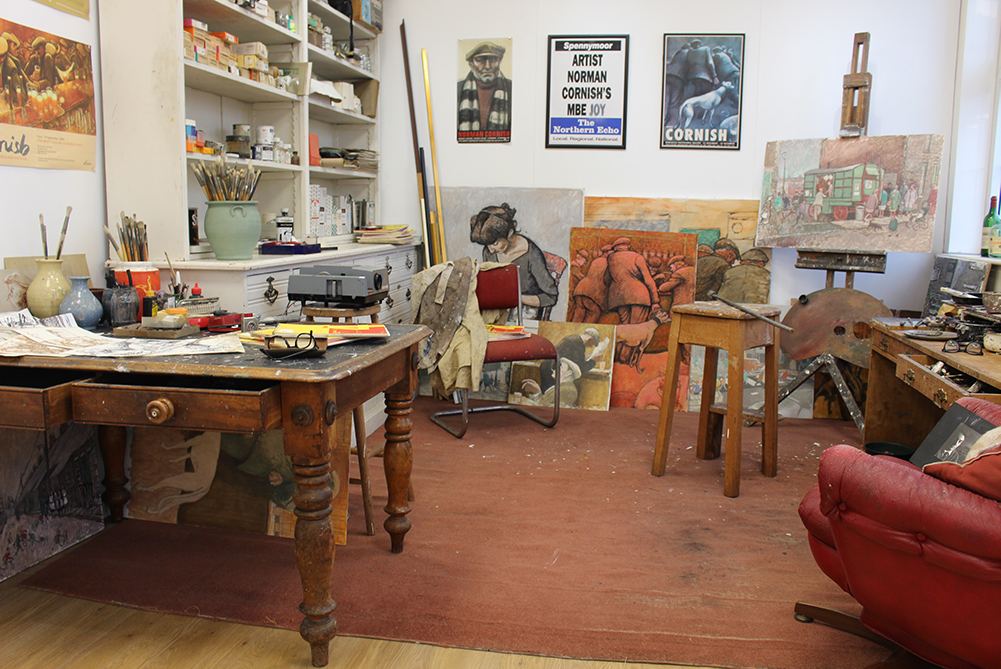 Cornish Centenary
Throughout the centenary year, an interesting range of themed exhibitions is planned in order to commemorate Norman's life and to celebrate his work.
If you would like to find out more click below:
Stay tuned via social media:
---