Latest News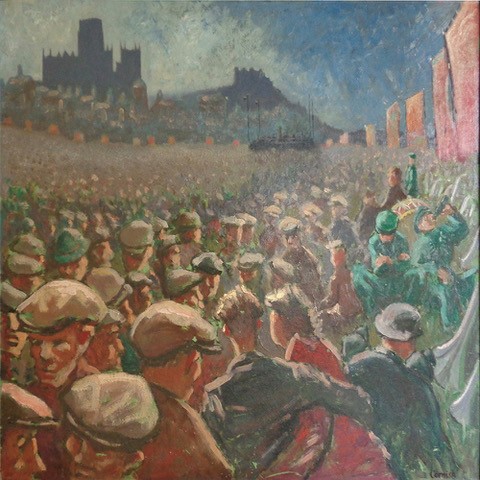 An Enquiry from the USA
Norman Cornish is one of the most celebrated 20th Century artists whose work is held in public and private collections throughout the UK and beyond. 'Long lived and prolific' would be a succinct description of his life and career as a professional artist. It is hardly surprising that many of his early works have for many years been 'handed down' to succeeding generations of family members via inheritance.
Occasionally a Cornish painting appears under unusual circumstances and in the summer of 2020, one such painting originally purchased by LS Lowry at The Stone Gallery (Newcastle) featured in an auction in Glasgow. More recently an enquiry was received initially to The Spennymoor Settlement from an owner in the USA. The provenance was fascinating.
The fourteenth annual Sketching Club exhibition in November 1946 was to prove pivotal in the career of the young artist. G Stevens a London art exhibition organiser and professional artist was quite taken by the quality of the work by Cornish. His visit was followed by another visitor, Dr R.W. Revans, Director of Education to the newly created National Coal Board and he bought five pictures for display in Hobart House, HQ of the Coal Board in London.
Dr Revans was later inspired to organise the 'Art by the Miner 'exhibition in October 1947 held at the Academy Cinema in London's Oxford Street. Cornish was invited to include seven works and also 'hang the exhibition' in view of his previous experience at The Spennymoor Settlement. He had to hang the exhibition twice because the members of 'The Ashington Group' insisted that their work should be hung together. The Ashington Group and their activities were later to receive acclaim as the subject of a successful play written by Lee Hall who also wrote ' Billy Elliot.' Norman and Sarah Cornish were guests of honour at the first night of 'The Pitmen Painters' at the Theatre Royal, Newcastle in 2011.
Dr Revans was later to become a pioneer in the concept of 'positive ethos and improved performance' in organisations, although the idea was slow to filter through to the management of collieries.
Cornish's skill and confidence as a natural communicator resulted in him being invited to be interviewed live on television for the first time at Alexandra Palace studios in North London during the exhibition.
His painting titled, 'Big Meeting', along with the other four paintings and his subsequent TV appearance may in time be viewed as one of those moments which became pivotal in his emerging career as an artist. The painting was later purchased by a relative of the person who made the enquiry from the USA.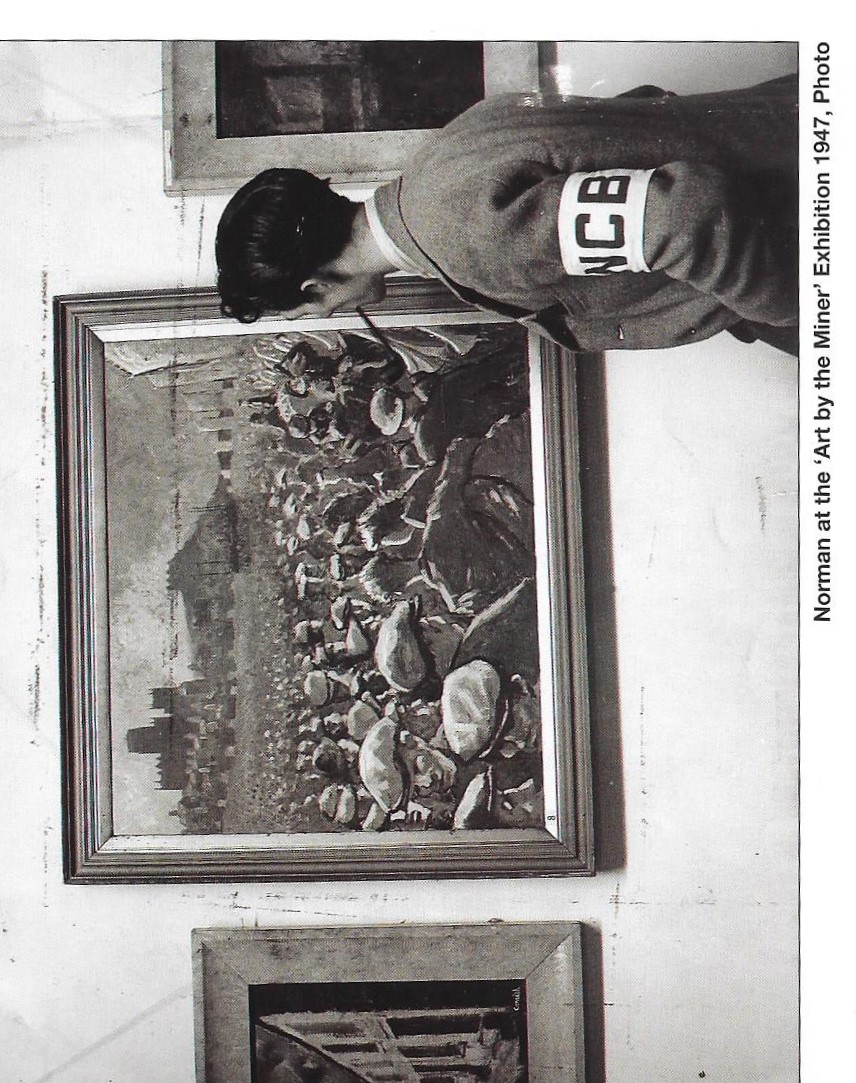 Cornish Centenary
Throughout the centenary year, an interesting range of themed exhibitions is planned in order to commemorate Norman's life and to celebrate his work.
If you would like to find out more click below:
Stay tuned via social media:
---