Latest News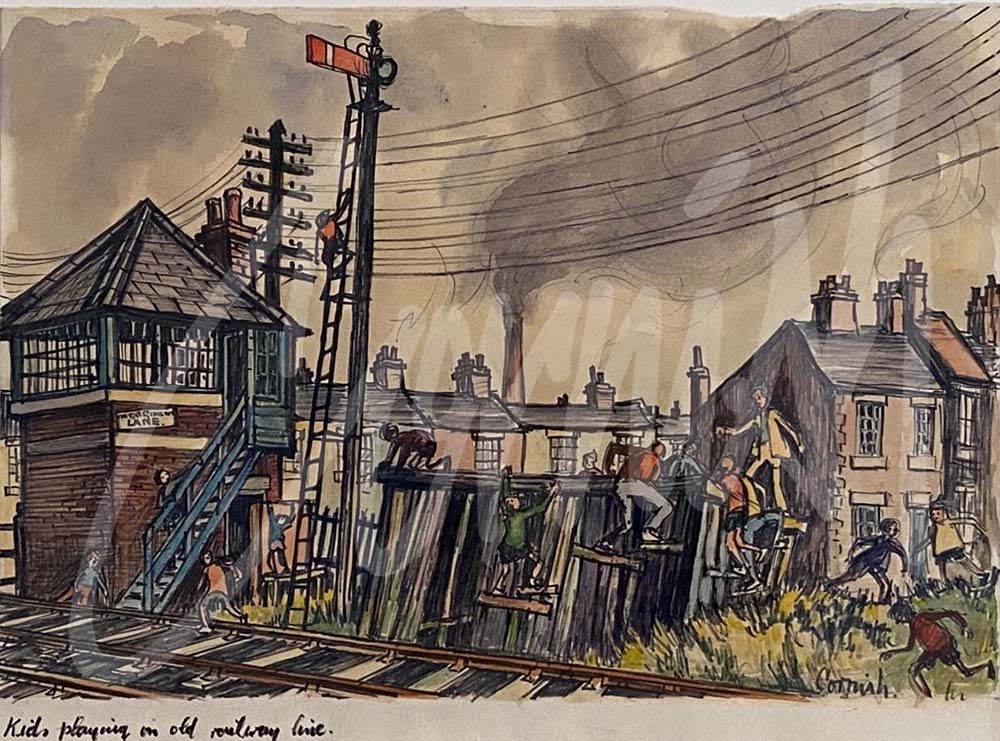 The Signal Box:
The featured map is an extract from 'Behind The Scenes: The Norman Cornish Sketchbooks' and shows the layout of rail tracks and the industrial landscape around Bishops Close Street, along with the beginning of the Pit Road to Dean and Chapter Colliery. There was a complex arrangement of tracks prior to the 'Beeching Axe' in the early 1960s which resulted in thousands of stations and railways being closed.
The web of rail tracks connecting collieries, as well as towns, required a control mechanism and signal cabins played an enormous role in ensuring the trains were guided onto the correct section. Numbers 1, 2 and 3 refer to images in the book but are not included in the detailed extract. The scene was most likely repeated in most of the industrial areas of the UK but Cornish rarely used the train apart from travelling to his exhibitions in Carlisle and London.
His first encounter with a signal box outside of Spennymoor was most likely at the Trimdon Crossing, waiting in the bus, on his way to meet his future wife Sarah, who lived in Trimdon.
Bishop Auckland was also a hub for connecting rail lines and immediately adjacent to Bishops Close Street was the Merrington Lane signal box. As the collieries closed in the early 60s the lines and buildings became redundant, but simultaneously they became an adventure playground for children with structures to climb and crawl all over.
The redundant rail lines were features within themselves and to the unwary a 'trip hazard.' Alison Servant (nee Veitch) was one such casualty. During a visit in 1962 to 'play out' with Ann Cornish Alison recalls tripping over one of the rail lines at the end of Bishops Clos Street. Sarah Cornish took Alison to see the local Doctor to have her head stitched and she still has the scar on her forehead! Her abiding memory though is of sitting listening to Ann's dad playing his banjo to help cheer her up following the unfortunate accident. A few weeks later there was a special treat for the girls. Ann's dad took Alison and Ann to visit the Stone Gallery in Newcastle. Alison recalls being introduced to an old man dressed in black sitting in a corner – LS Lowry. To be continued …….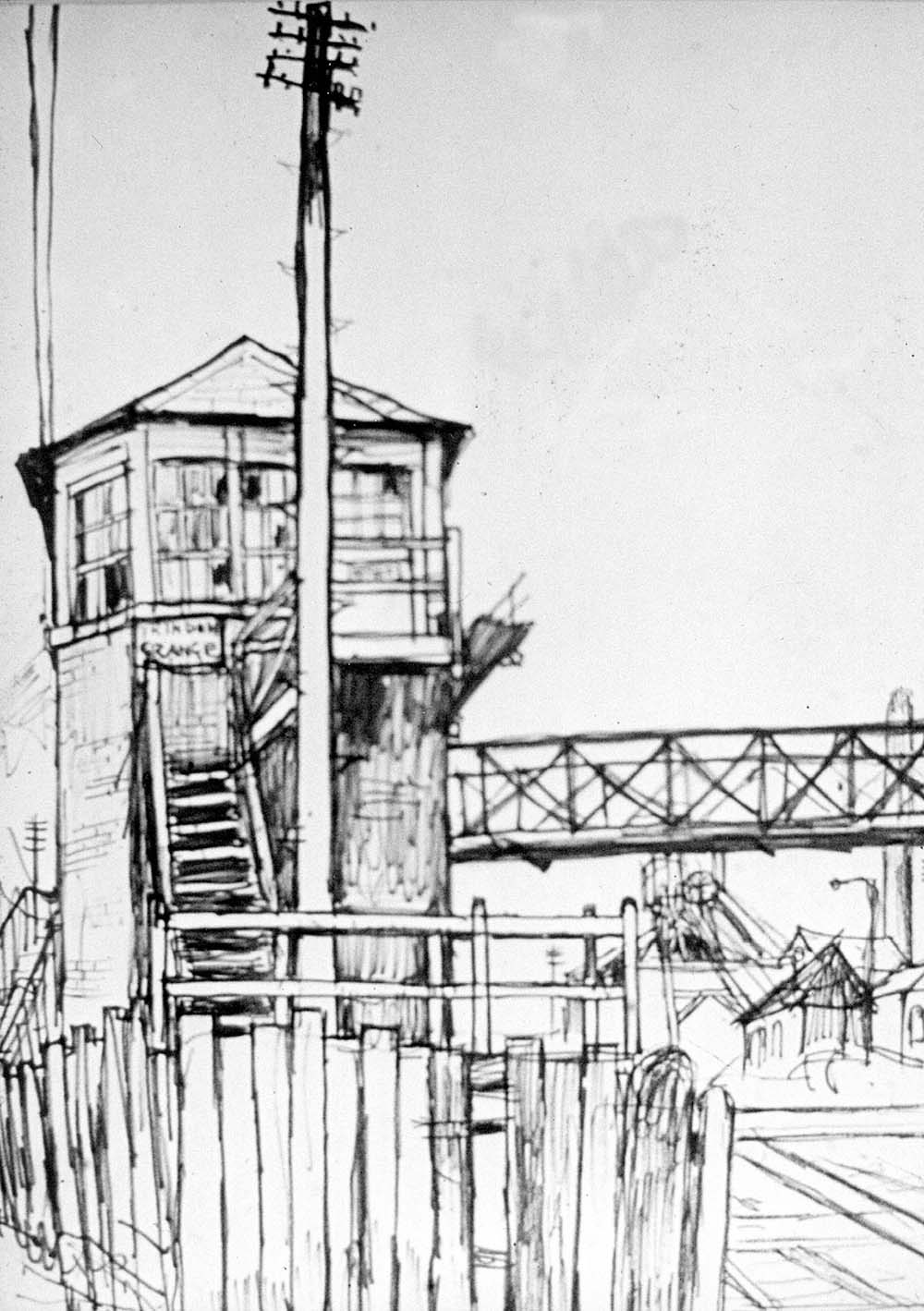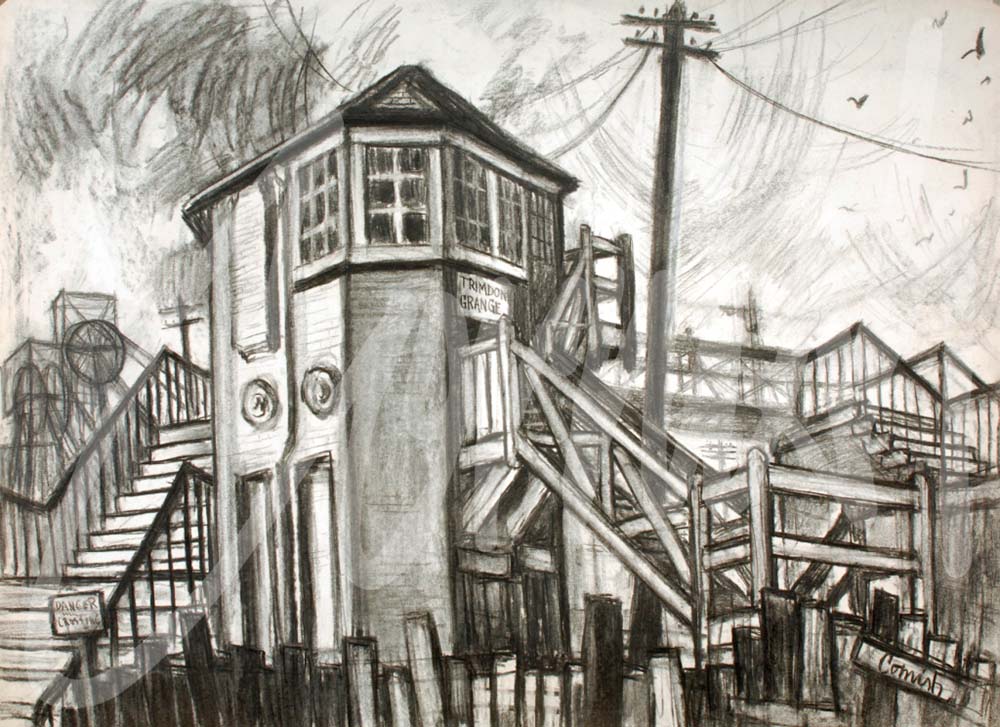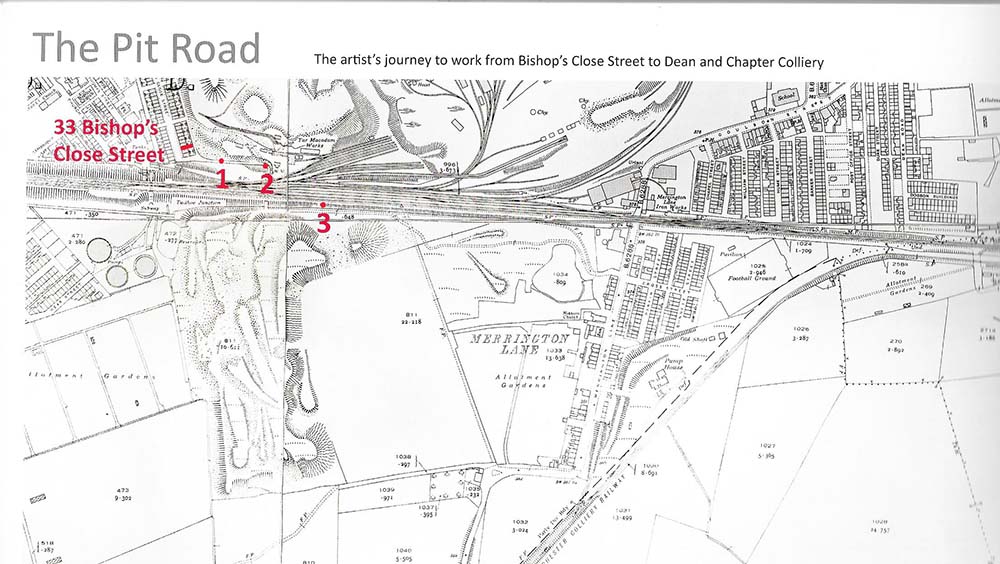 Cornish Centenary
Throughout the centenary year, an interesting range of themed exhibitions is planned in order to commemorate Norman's life and to celebrate his work.
If you would like to find out more click below:
Stay tuned via social media:
---