Latest News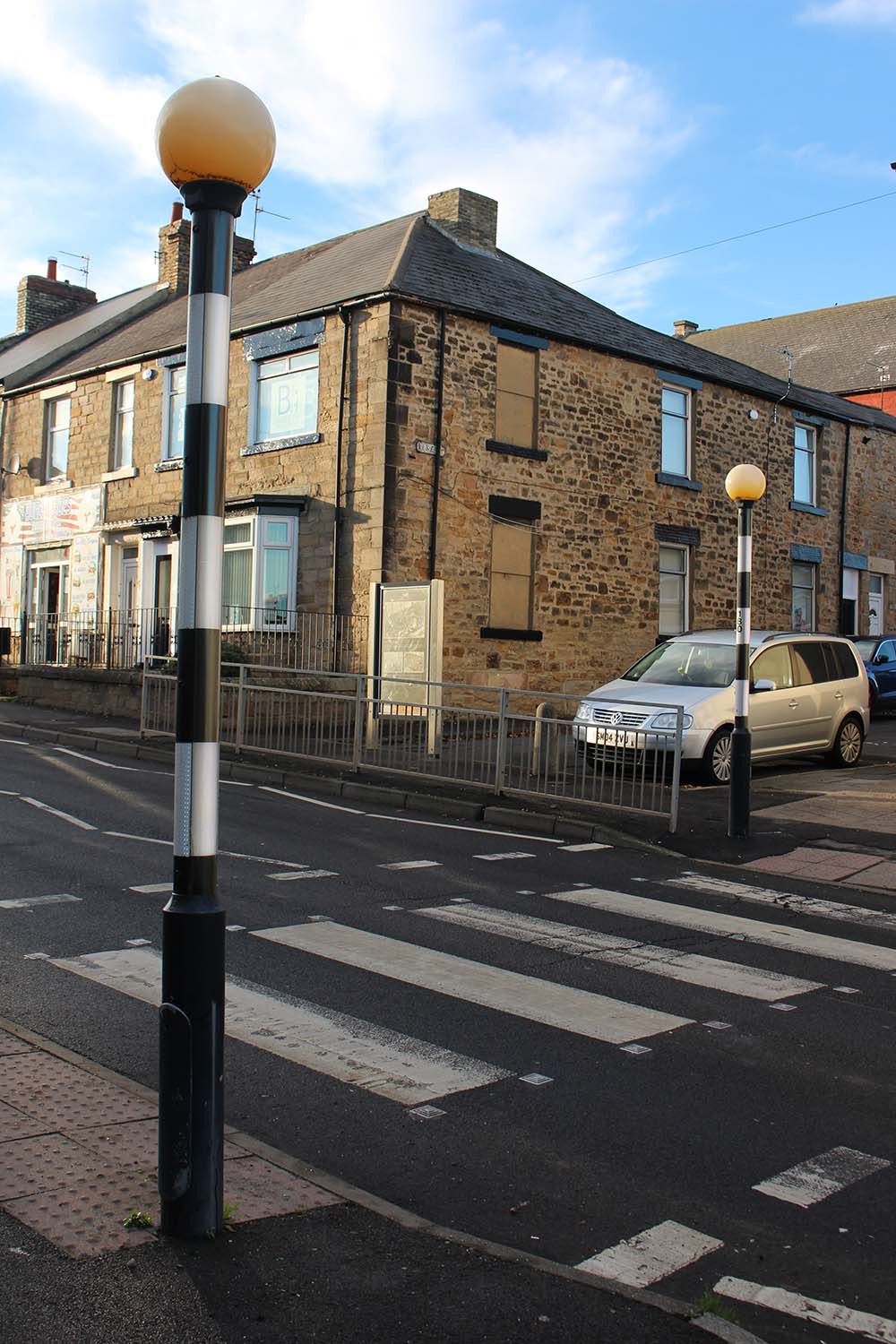 The Lollipop Man
Walking from his home in Whitworth Terrace, towards the town centre, Cornish would quickly be amongst several of his favourite subjects all of which became classic locations in his oeuvre. St Paul's Church, Edward Street, Rosa Street School and Eddy's Fish Shop were all within a few hundred yards of each other. Linking the end of Rosa Street to Clyde Terrace, was the Zebra Crossing, providing a safe passage for the children of Rosa Street School. This was also an obvious meeting point for dozens of parents and grandparents 'meeting the bairns from school.'
For an artist of his calibre and interest in humanity the subject was like a magnet at various times of the year but always at 'home time.' In his own words:
" A lollipop crossing is in daily use quite near to my house and I have often watched the children being safely shepherded across. It is now an accepted part of modern life and I felt it was important to record it in a painting."
One day in August 2017, former BBC TV producer Val Morgan of Entilet Media was filming a documentary to accompany an exhibition at Castlegate House Gallery in Cockermouth, which represents the Estate of Norman Cornish. Val noticed that some of the lamp posts and chimney pots through the lens didn't match the scene depicted in many versions of The Lollipop Man. This was actually an example of Cornish using artistic licence to create a scene with a balanced composition rather than a pictorial illustration.
The subject became a firm favourite of Cornish with so many excited children and anxious parents and grandparents waiting to ask the inevitable question; ' What have you done at school today?' Many people have subsequently come forward to identify themselves as the Lollipop Man in the painting. It was a popular subject repeated in thousands of communities all over the UK and fondly remembered by so many people, but also interpreted by Cornish in so many different ways.
In 2005 an oil on canvas version was donated by Cornish to Spennymoor Town Council and it is currently hanging in the exhibition at the Bob Abley Gallery in Spennymoor Town Hall. The subject was an essential location to be included in the Norman Cornish Trail, and for those of a certain age, with a camera, there is an Abbey Road photo opportunity!
The Lollipop Man is included in the 'Street Scenes' section, of 'Behind The Scenes: The Norman Cornish Sketchbooks' available at www.normancornish.com with a Foreword by Melvyn Bragg.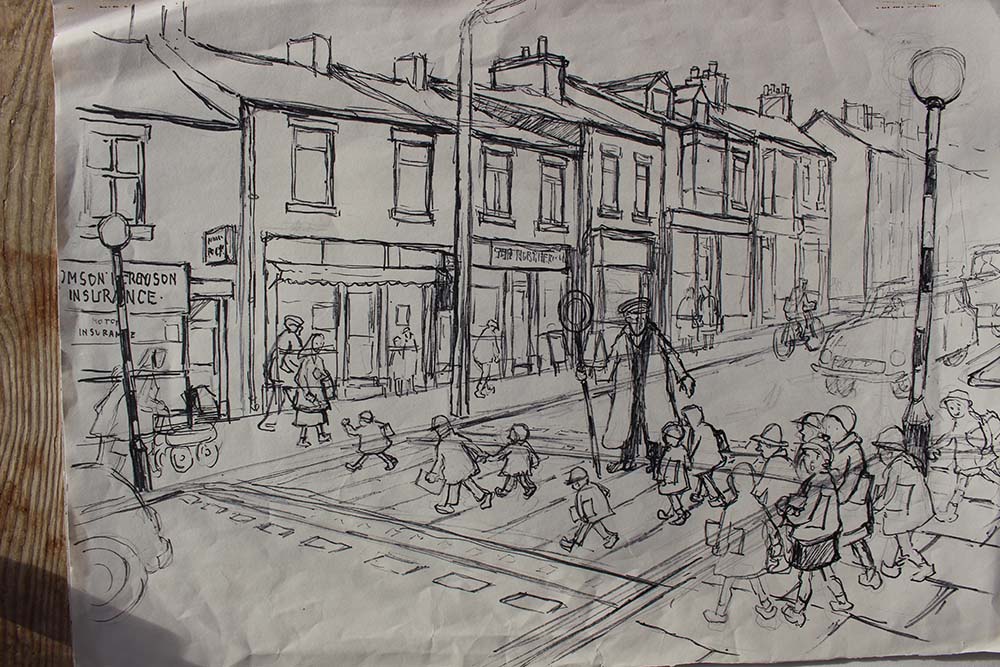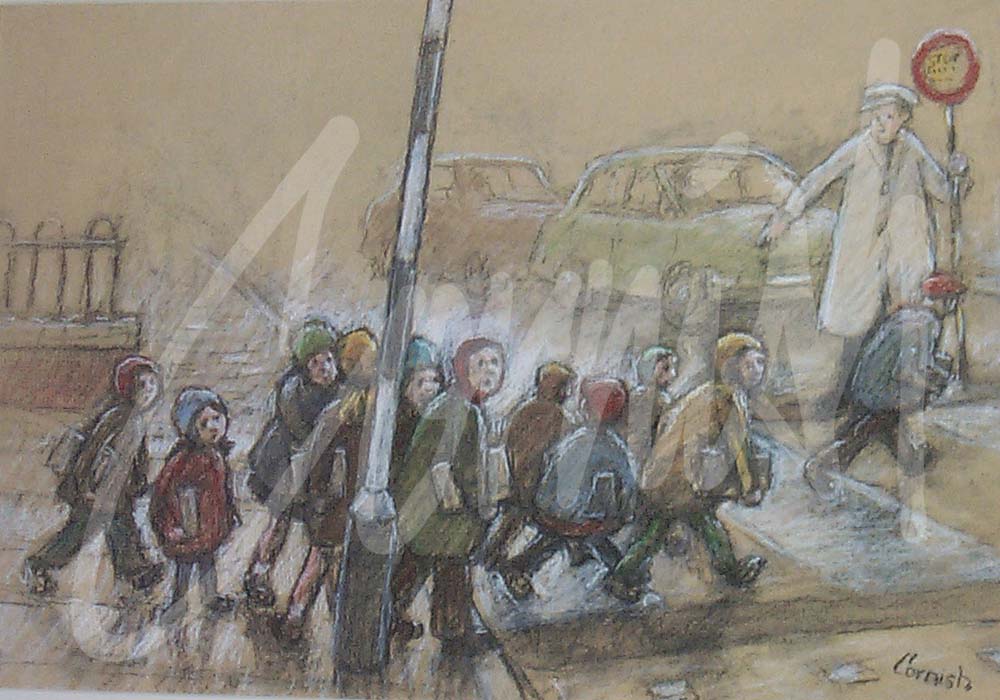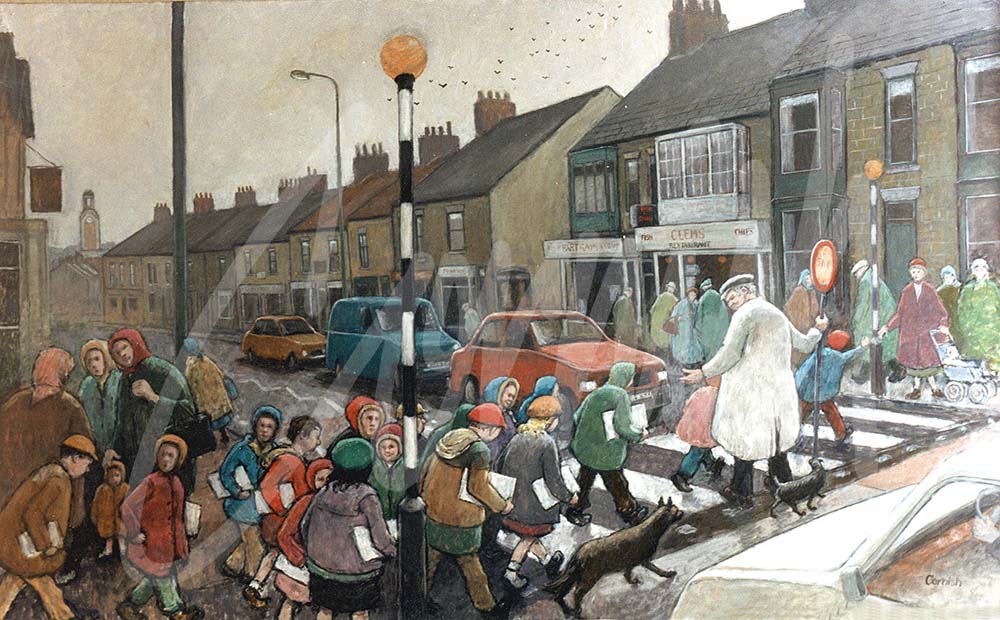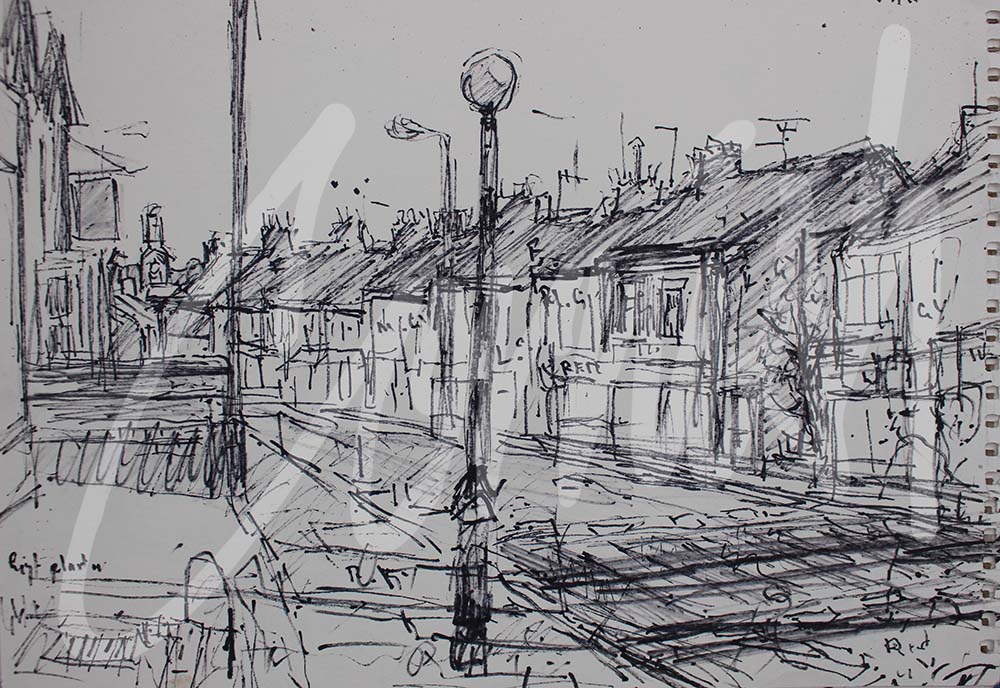 Cornish Centenary
Throughout the centenary year, an interesting range of themed exhibitions is planned in order to commemorate Norman's life and to celebrate his work.
If you would like to find out more click below:
Stay tuned via social media:
---